OMAA focuses on municipal innovation and engagement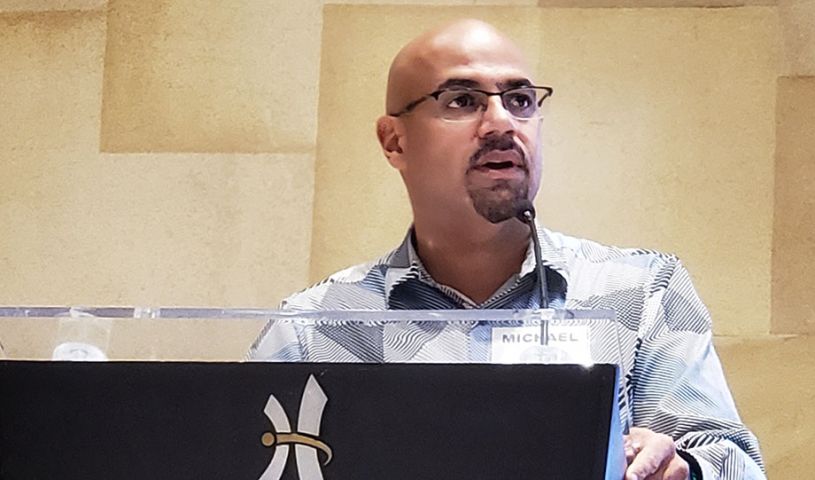 Michael Duben, the District of Muskoka CAO and the new OMAA president, addresses delegates at the 2019 OMAA Spring Workshop.
The impact of innovation, the growth of new technologies, and the need for greater engagement with both municipal staff and the public at large were just a few of the highlights from three days of civic management fellowship.
Chief administrative officers ­– and those aspiring to the role – from across the province traveled to Niagara-on-the-Lake for the 2019 Ontario Municipal Administrators' Association (OMAA) spring workshop.
Preceding the OMAA's annual general meeting was an opening address from Daniel Haight, the president and co-founder of Darkhorse Analytics, focusing on the workshop's theme of "Leadership Methods Using Metrics & Momentum." A certified analytics professional and award-winning lecturer, Haight explained research suggests more than 80 percent of analytics projects fail. However, the numbers, he said, also suggest organizations who can harness the power of analytics can expect good results.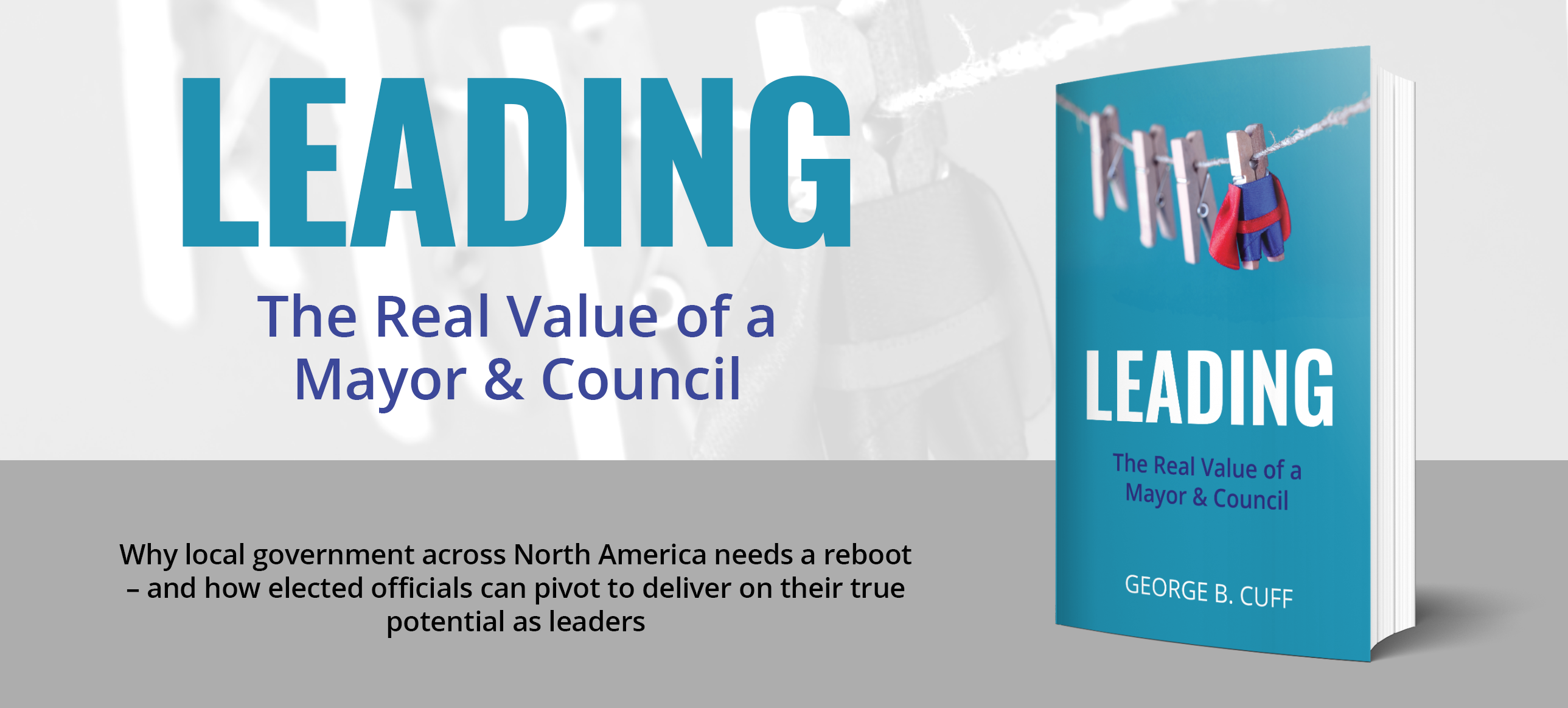 OMAA President Encourages Spirit of Fellowship
Michael Duben, the District of Muskoka CAO and the new OMAA president, kicked off day two with a few remarks, many tying into the spirit of fellowship he explained the spring workshop was designed to inspire.
"Many of us come to these workshops not only to learn things, although we certainly hope you take something away, but a lot is quite frankly to decompress and sit at a table with people going through the same things you are," Duben said. "To be able to come to a conference like this and be able to talk to others about what's going on … there is an opportunity to engage with each other and this is a great forum for that."
Insights into Opportunities & Perils of Technology
Futurist, researcher and internet strategist Jesse Hirsh was up next, delivering a keynote address around his experience as an innovator and collaborator and his passion for educating people on the potential benefits and perils of technology. Hirsh shared with delegates his view of what the future holds for them by sharing strategic, provocative, and often humorous forward-thinking insights.
The day's sessions got underway with John Yardley, from Metrics at Work, and Norm Baillie-David, from TalentMap, discussing the "promises and pitfalls" of employee engagement surveys. The panel brought forward research and recommendations for CAOs to consider in designing sustainable employee engagement programs to maximize their collected data.
Other sessions included the future of the Ontario municipal workforce, the reasoning behind using an executive coach, and a municipal law update from OMAA regular and Halton Region solicitor Jody Johnson.
Municipal Affairs Minister Champions Engagement
Ontario Minister of Municipal Affairs and Housing Steve Clark addressed the delegates mid-afternoon. Clark shared his thoughts on a variety of topics, including the province's plans for municipal modernization, the recently introduced Ontario Housing Supply Action Plan, and the ongoing regional government review.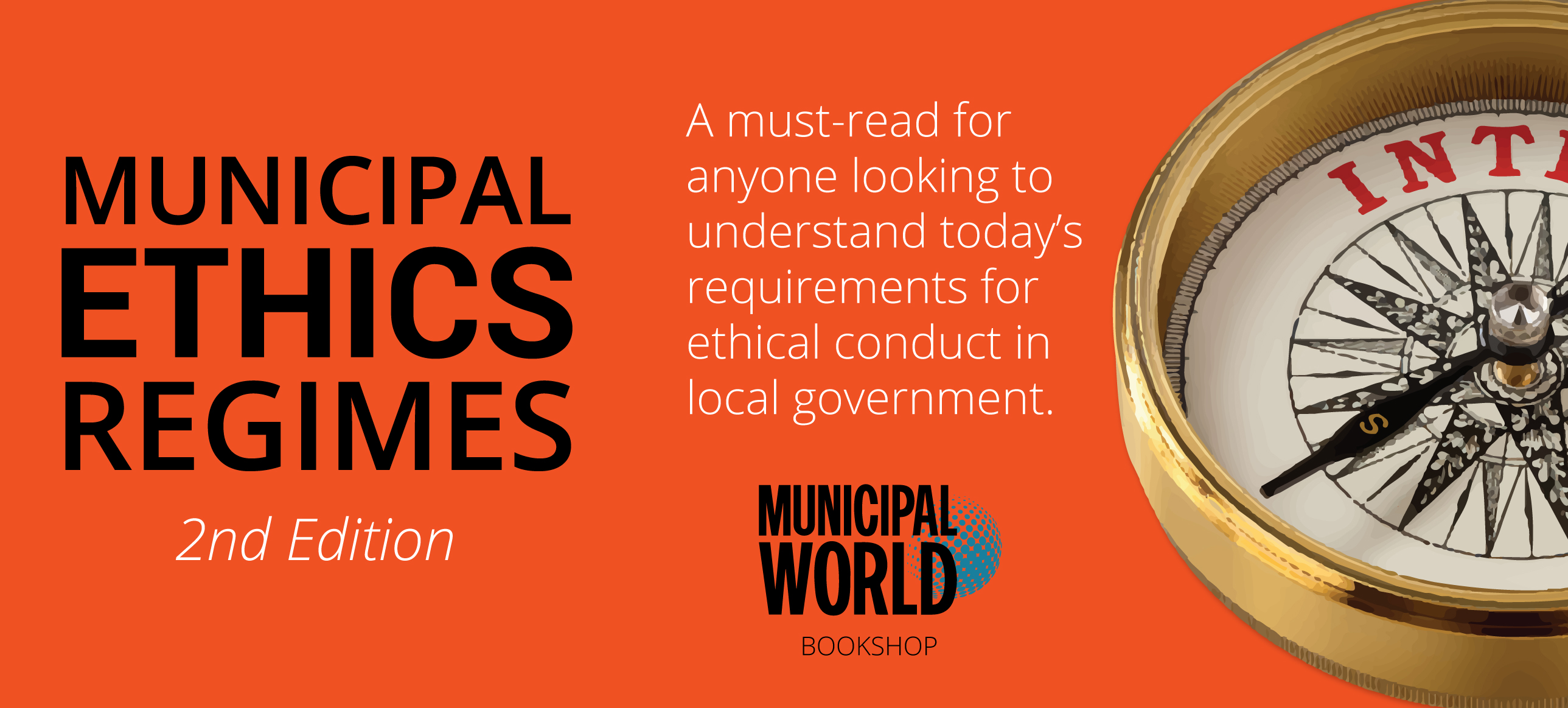 Clark stated provincial officials "haven't predetermined any outcomes," and he praised the engagement the government is seeing around the review.
"It's important that people who live, work and spend time in the 82 municipalities covered in our regional review have the opportunity to give us ideas on improving services," he said. "Amazingly, we have already had over 5,500 submissions on the review. The consultation is still open, it ends May 21, so we really want everyone to be encouraged to give us ideas."
Clark said the province's special advisors are to provide him with their recommendations later this summer, when he hopes to have more to say about the review at the upcoming Association of Municipalities of Ontario conference.
OMAA Service Awards
The gala awards dinner saw OMAA service awards presented to: Peter Neufeld and Ian Roger, five years; Neil Garbe, Gary Long and Doug Nadorozy, 10 years; Tony Haddad and Paula Knudsen, 15 years; Kelly Pender, 20 years; Darlene Plumley and Eleanor Rath, 25 years; and Any Brown and Jim Pine, 30 years. Honourary awards also went to Tony Haddad, Roman Martiuk, Dennis Perlin, Susan Plamondon and Bill Winegard. The OMAA Robert Baldwin Award – the association's highest honour – was presented to Bob Shelton, celebrating his 40-plus-year career with the Town of Newmarket. Shelton retired as Newmarket CAO in November 2018.
Complaints, Investigations, and Integrity Commissioners
One of the most engaging sessions explored the expanded role of the integrity commissioner — including first-hand experiences of Suzanne Craig and John Mascarin – as well as the role of the Ontario Ombudsman, presented by Laura Pettigrew.
Mascarin provided an overview of the new legislation and requirements for Integrity Commissioners in Ontario, which came into effect on March 1 and expanded what municipalities need to know under the new regime. Craig's presentation included an analysis of the benefits to municipal staff and council under the new rules. As well, she provided an overview of some of the most relevant recent decisions of the court in related cases.
Wrapping up the sessions was a presentation around asset management and what to do with data once it is collected, as well as how best to communicate that results with council and the general public.  MW
✯ Municipal World Insider and Executive Members: You might also be interested in the article: OSUM 2019 offers insights into Ontario's municipal challenges. Note that you can now access the complete collection of past articles (and more) from your membership dashboard.
---
Sean Meyer is Senior Content Editor for Municipal World. During his 25-year career in journalism, Sean has covered municipal politics in several small- and medium-sized communities and gained an understanding of the structure and political framework of government.
Related resource materials: