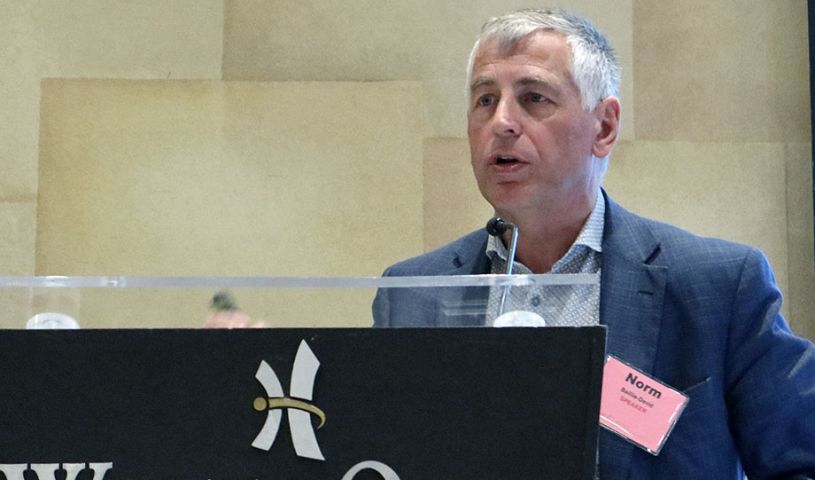 Norm Baillie-David addresses delegates at the 2019 OMAA Spring Workshop.
Published in May 2019
Municipal World – Online Member's Exclusive
An employee engagement survey can create an understanding of the organization and, ultimately, a more sustainable and enjoyable workplace environment. But, according to employee engagement experts John Yardley (Metrics At Work) and Norm Baillie-David (TalentMap), this is only true if survey results are interpreted correctly and acted on.
At the 2019 Ontario Municipal Administrators' Association (OMAA) Spring Workshop in Niagara-on-the-Lake, Yardley and Baillie-David explained how to
ALL MUNICIPAL. ALL ACCESS.
All content
Digital or Print Magazines (12 annually)
Post Jobs
Post RFPs
Post Events
100 Years of Research
When it's time to turn a new page, trust Municipal World to up your game
with innovative trends, emerging issues, important stories while
highlighting game-changing people in the Canadian municipal sector.