Smarter, Better, Emails™  Part 1: How to Be Crystal Clear – and Concise!
November 23 2022 | 1:00pm ET
We transform individuals through our business communication skills training. We teach professionals how to think, write, speak, and lead with Clarity, Brevity, and Impact® to help them save time, influence others and be remembered.
Sponsored by McLuhan & Davies Communications, Inc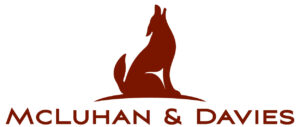 More than 1 million citizens cannot be wrong!
Future of Digital Services Requires Consent-Based Identity Services
November 8 2022 | 1:00pm ET
User expectations are growing. They now expect every organization will offer access to digital services and ecosystems that are delivered through seamless, user-friendly online experiences. They demand these services and ecosystems always maintain their security and privacy.
Sponsored by Portage CyberTech 

Communities Reimagined
Available Now!
with Matthew Dietz
Communities can be reimagined through digital transformation to ensure a secure, reliable, resilient and agile digital foundation for government and residents.
Sponsored by CISCO Canada