Mayor Don Iveson: Appreciating the past, looking forward to the future
August, 2021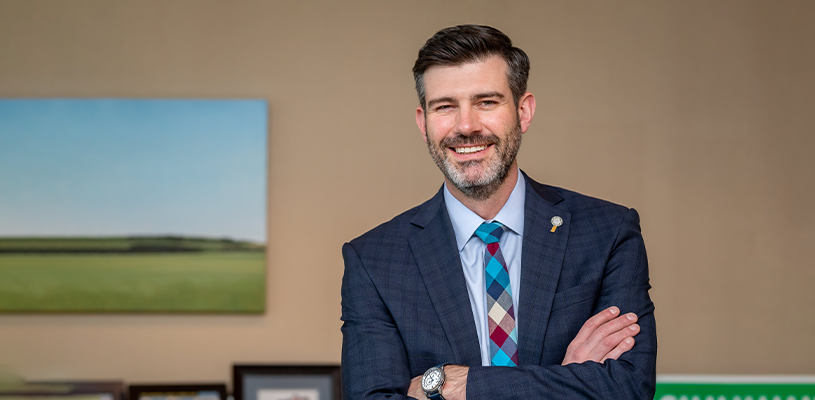 A direct connection to their constituents is one advantage municipal politicians often have over their federal and provincial counterparts. This is certainly true for Edmonton Mayor Don Iveson. In fact, it is the thing he is going to miss the most when he steps away from city hall this October.
Last November, Mayor Iveson shocked many people when he said that he wouldn't be running for a third term. For those who followed his political career – two terms on council, two terms as mayor – it wasn't much of a surprise at all.
Right Time, Right Plan
Mayor Iveson said that his original intention was to only serve two terms as mayor. But then along came the global pandemic. In light of this unprecedented upheaval, he took some time to explore what a third term might look like. Given the pandemic impacts, Mayor Iveson understood the benefits of continuity of government. And so, he began considering what the mandate would have to be for him to remain engaged.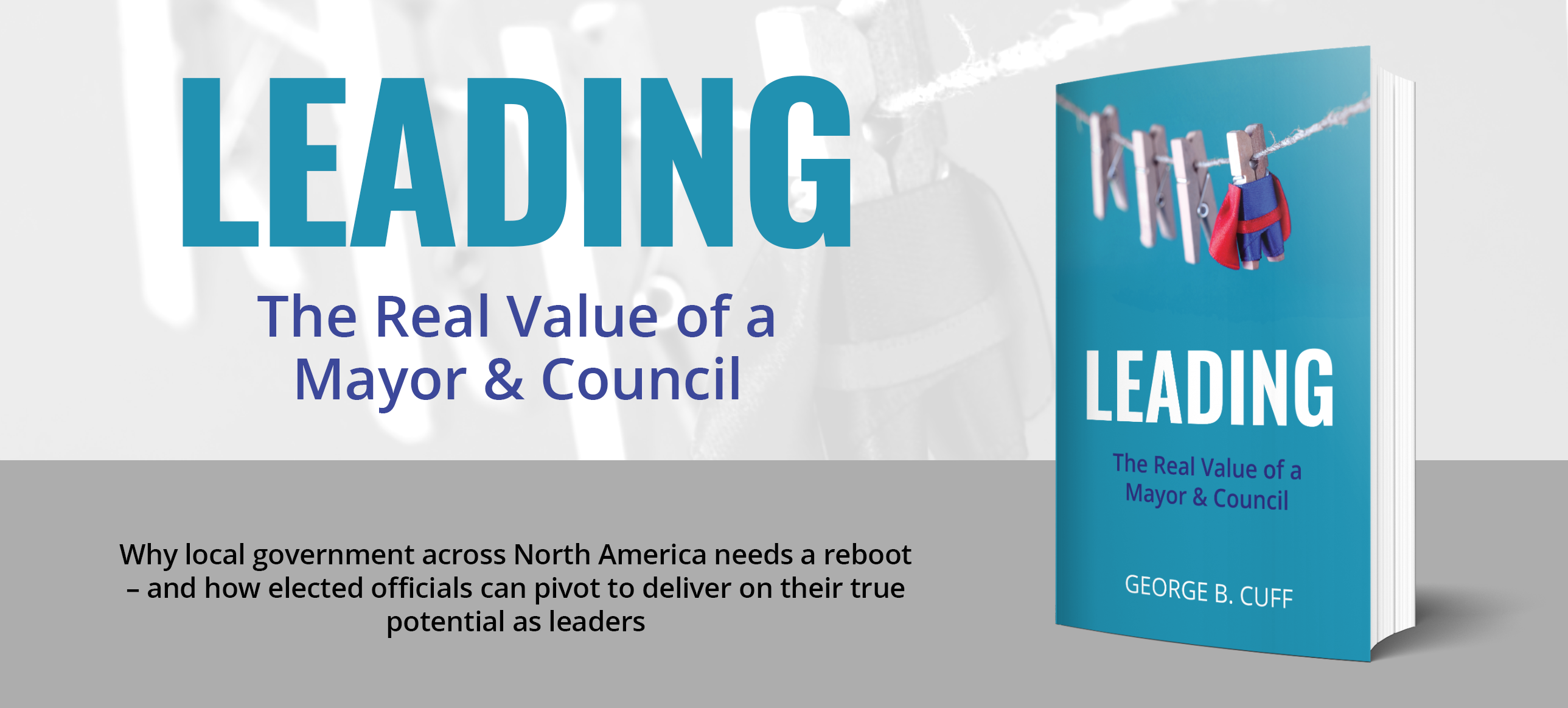 In the end, he decided it was the right time to stick to his original plan.
"I had a sense of what I wanted to accomplish and have substantially achieved it. And so, in the end, I thought it was time for Edmontonians to make their own choice about where they want to go next," Mayor Iveson said. "So I took a look at it, but in the end, I think it's best for me at this stage of life, and best for the city, to reset. The other things that are still to do may well be tackled better by somebody else."
Community Accomplishments
The accomplishments that the mayor reflects on over his 14 years on council are significant. He is quick to acknowledge that it is next to impossible for any politician to achieve all their goals. Even so, he has no problem listing off community improvements he is most proud that his councils have accomplished.
A smart approach to growth in Edmonton, including fiscal and environmental sustainability, come to mind. So too does what he describes as a "coordinated and responsible plan" for growth in the region.
The city's efforts around affordable housing, increased supports for vulnerable peoples, and real action on reconciliation are other achievements he is most proud of accomplishing. That said, he knows economic diversification that embraces a low-carbon future is essential for Edmonton's future. That hasn't been an easy shift when living in the heart of Western Canada's fossil fuel sector.
Mayor Iveson is quick to say none of these efforts were possible without the help of councillors, city staff, and community partners. His eagerness to include others in this list of achievements may point to something he considered one of his weaknesses as a politician.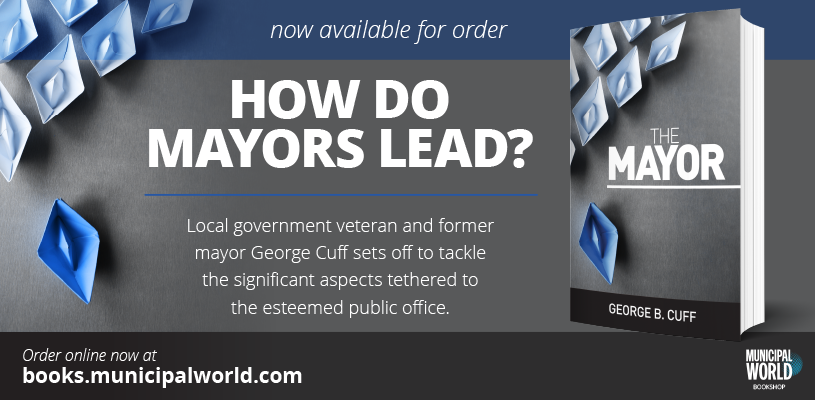 "One of the things that makes me a pretty lousy politician is I don't stop to celebrate the wins or take the wins. My team and I have had to develop that muscle. My instinct is usually to move right onto the next thing," Mayor Iveson explained. "And I lean into lessons learned on how we could we have done this differently or better. So pausing to take the win is a lesson I'm still learning."
Local Government Champion
Mayor Iveson never sought out applause. That is reflected in his personal axiom, "results, not recognition." But then he announced his decision not to run again. From that point, the feedback from Edmontonians – as well as people in the municipal space around the country – has been wide reaching.
That municipal space is larger than many mayors might experience. After all, his role as chair of the Federation of Canadian Municipalities' Big City Mayors' Caucus often put him in a national spotlight. It also allowed him to work with people across the country to strengthen the role of local government.
Stepping away from that community is one of the things that Mayor Iveson said is going to hurt the most. In fact, he admits that one of the things he is "grieving" is the end of his time in the system of not just government, but governance and community organization as well. This is all the more true as he believes they are needed more than ever.
"We're seeing the limitations of nation states to end their politics, to deal with the questions we're seeing today. And yet, at the local level – and we saw this very much in the United States during the Trump years – it was cities that kept the faith," Mayor Iveson said. "Local governments are by their very name connected to local issues and local communities. At the local level, there's still a basic human decency that is kind of the fuel for not just the systems of governance … but actually attacking problems from more of a public interest perspective."
An Antidote to Cynicism
Of course, it is ordinary citizens who are often leading the local government charge. Not coincidently, working with those same citizens is one thing that Mayor Iveson said he will particularly miss once he leaves office.
Mayor Iveson calls these community voices "an antidote to cynicism." He also says they are "a constant and replenishing, renewable source of inspiration." He does hope to continue working with such people in the future. As mayor, he has met many people who want to bring him into their passions because they believe he is able to help.
Mayor Iveson has seen people at their best. That can also be offset by  understanding that he has also seen some of the worst of what happens in a community. Even so, facing "the full range of human experience" in a city as big as Edmonton can be eye opening. But, it is also inspiring. This, he adds, means he'll have to figure out how to do that going forward in whatever new role he takes on.
Time for Reflection
And that is where the mayor admits that his life is currently a bit up in the air.
Mayor Iveson said he has been advised that "a short period of doing nothing is important." That said, he is quick to admit the idea that period being more than a couple of weeks is "terrifying" to him. A good friend advised him that something that worked well for him was to take a time out until he got bored. And then that boredom brought him clarity.
The mayor isn't quite sure about the whole boredom thing. He does have "some interesting non-governmental options" that he may become involved with. This would allow him to stay connected to some of the policy questions that remain important to him. These include affordable housing, energy transition, and confronting climate change. Those are areas – along with governance, regionalization, government modernization, and open data – that are opportunities he may well explore.
Focus Shifts to Family
But there is still the question of what he plans to do for himself. To nobody's surprise, even that answer has to do with more than his own future.
Once separated from city hall's hectic pace, Mayor Iveson said that he looks forward to spending time with his kids.
"They were four and one when I was elected mayor. They've only known their dad in a role like this," he said with a laugh. "For me, its an opportunity to be more present in their lives. At least for a few years, until they're teenagers and maybe they won't want me around as much. But we're in the sweet spot right now where that's the thing I'm looking most forward to."  MW
✯ Municipal World Insider and Executive Members: Thank you for supporting Municipal World. We are working on a detailed member survey to be released later this year to ensure we are serving your needs. Please send any feedback directly to Municipal World Editor and Publisher Scott Vokey at scott@municipalworld.com in the meantime.
---
Sean Meyer is Senior Content Editor for Municipal World.
Related resource materials: