Local government leaders forge cooperative solutions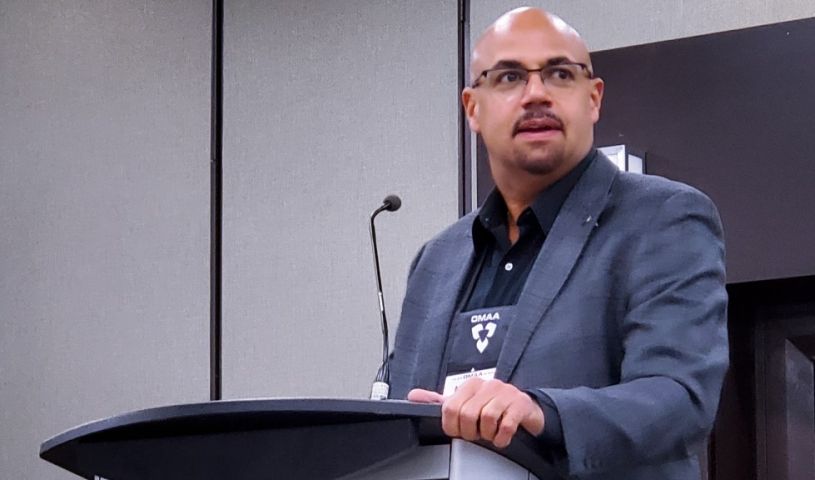 Ontario Municipal Administrators' Association President Michael Duben addresses delegates at the opening of the 2019 OMAA Fall Workshop.
The theme of the 2019 Ontario Municipal Administrators' Association (OMAA) Fall Workshop was "We're All In This Together," which was reflected in conversations taking place during both the three-day event, as well as prior to its opening at a forum focused on growing the presence of women in the local government sector.
Erin O'Hoski from Boulevard Strategy recapped the results of the workshop's pre-conference event on women's leadership in local government.
SheAO Symposium Offers Insights
The SheAO Symposium drew some two-dozen participants to a discussion before a panel of professionals, including political scientist Kate Graham, Lauren Bernardi from Bernardi Law, Karen Gordon from Gordon Strategy, and Jill Birks, who provided participants with some insights into some of the gender diversity work being done at KPMG. The forum was moderated by Municipal World CEO Susan Gardner.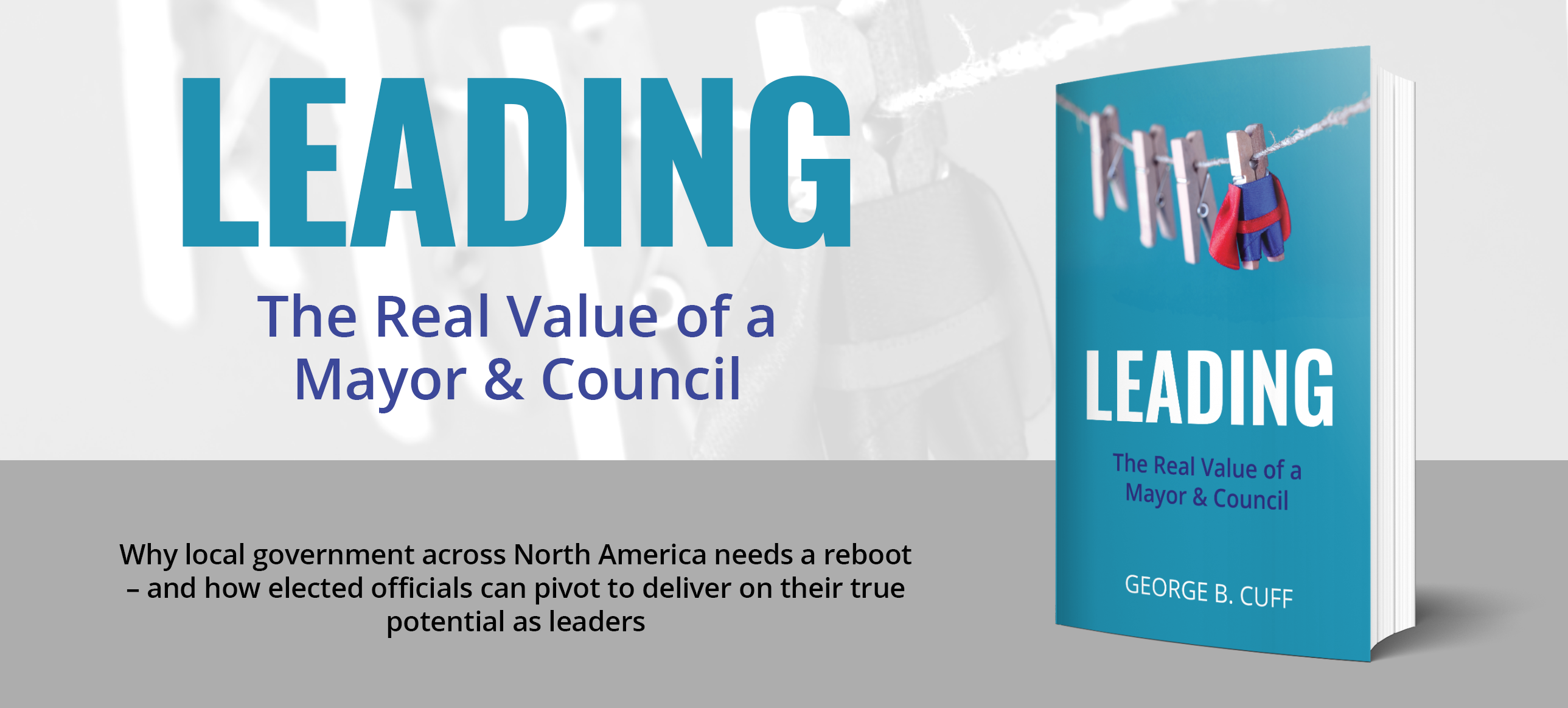 "If there was one takeaway from the session this week it's, 'Let's rise together,'" O'Hoski said. "What we learned this week is the challenges facing the municipal sector are enormous – over the next week, over the next 20 years. We can't possibly hope to tackle the solutions without diverse voices and perspectives at the table."
The Future of Canadian Municipalities
The workshop itself kicked off with the presentation from Brock Carlton, Federation of Canadian Municipalities (FCM) CEO and Ihor Korbabicz, Abacus Data Executive Director.
Prior to his conversation with the delegates, in a sit-down interview with Gardner, Carlton discussed his presentation, including a look at the conclusions contained in a 2018 FCM strategic planning document on Canada's future by 2040.
The challenges, Carlton explained, will be found in several key areas, including the country's ageing population, the relationship between Indigenous communities and municipalities, the trend toward urbanization, and the need to adjust Canada's current governance framework.
The issues around governance, he added, will need to be found outside of any constitutional changes.
"I don't think going to the constitution route is the right thing to do or the possible thing to do. As soon as you open up the constitution, you open up a whole dog's breakfast of other issues," Carlton said. "It's not governance in the constitutional sense of the word, but it is about the three orders of government sitting down together and sorting out what makes the most sense."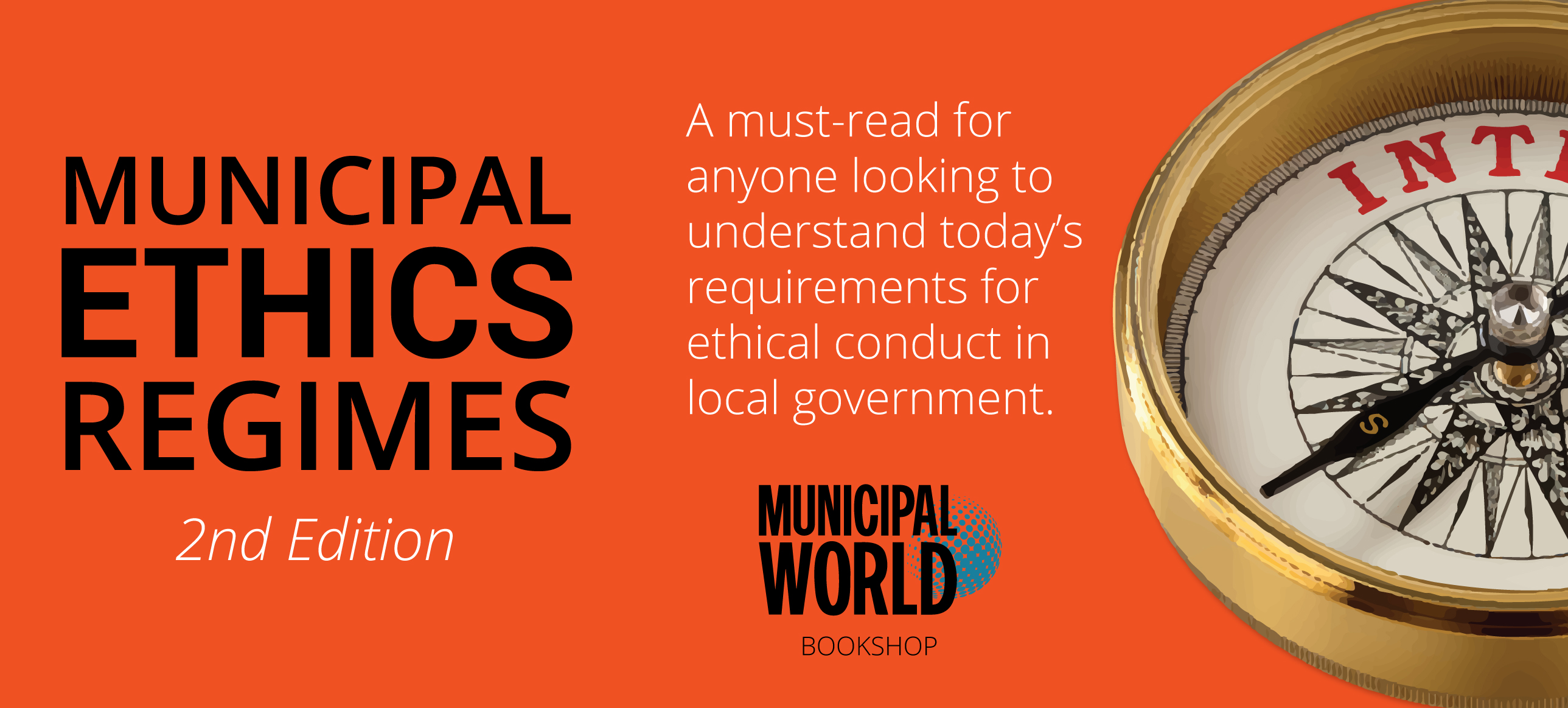 AMO Leader Delivers Message of Support
Diane Kalen-Sukra (author of Save Your City) kicked off the workshop's formal agenda when she delivered the keynote address. Kalen-Sukra discussed the problem of toxic cultures in communities today and how people need to work together to foster a sustainable, inclusive, and cooperative future.
Also speaking was performance expert Jamie Mason Cohen, who discussed how leadership qualities can be revealed through handwriting analysis; and Korbabicz, who spoke on the impact of Millennials in the municipal government decision-making process.
In addition, Association of Municipalities of Ontario Executive Director Brian Rosborough discussed AMO's ongoing mission to support municipalities in their collaborations with the other orders of government. To that point, Rosborough reiterated that regardless of the governments in Ottawa and Toronto at any given time, all three orders need to work together.
"Our belief is both orders of government need to put politics aside long enough to get some key infrastructure funding out to our communities," he said. "Certainly I think it is possible AMO can play a role in facilitating these discussions, as an honest broker in the middle, between federal and provincial governments."
Municipal Cybersecurity in the Spotlight
Other workshop speakers included John Saunders from Hicks Morley, as well as Bruce Peever from KPMG, who each brought up the issue of municipal cybersecurity during their presentations.
Saunders mentioned that according to cybersecurity software developer McAfee, ransomware attacks have doubled in the first quarter of 2019 and that the average demand amount is $36,000.
This, as Saunders followed up in his comments, is why municipalities need to act before an attack happens.
"What are you going to do? You have to actually get an incident response protocol. You don't want to think about this the night it happens," he said. "You're going to limit the people who have access to the really sensitive data. You're going to put up a firewall. You are going to use better authentication. The biggest thing is backup. You have to get your backups, test them, make sure they actually work."
Awards, Honourees, And Special Recognition
In addition, OMAA President Michael Duben presented the organization's bursary to Matthew Kelley. The OMAA's bursary program offers $5,000 annually to support the education of future municipal government leaders.
Duben also gave out several long service awards, as well as a special presentation to Gardner in recognition of 30 years of dedicated service to local government.  MW
✯ Municipal World Insider and Executive Members: You might also be interested in Cassidy Meath's article: Artificial Intelligence and the future of municipal services. Note that you can now access the complete collection of past articles (and more) from your membership dashboard.
---
Sean Meyer is Senior Content Editor for Municipal World. During his 25-year career in journalism, Sean has covered municipal politics in several small- and medium-sized communities.
Related resource materials: