Commute Ontario: New initiative offers free sustainable commuting programs Ontario-wide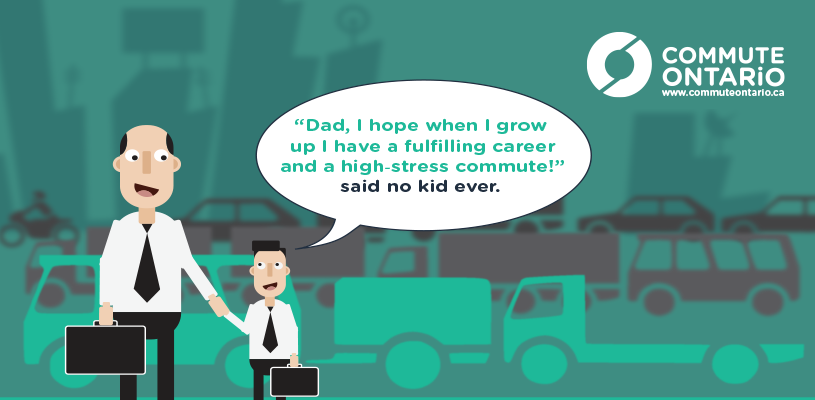 "Dad, I hope when I grow up I have a fulfilling career and a high-stress commute," said no kid ever. This is the quippy catch phrase used by Commute Ontario to promote its new turnkey program (that launched this past fall). But, it also speaks to a reality that's being seen across the province: People want to spend less time stuck in their cars during their daily commute.
SustainMobility (the non-profit social enterprise behind Commute Ontario) was awarded a three-year Grow Grant of $710,000 by the Ontario Trillium Foundation in 2018.1 Commute Ontario has set a three-year, province-wide goal of reducing 20-million vehicle kilometres travelled, which in turn will reduce harmful greenhouse gas emissions and traffic congestion.
The initiative provides programs and tools that promote active and sustainable transportation. Once signed up, municipalities, workplaces, and post-secondary institutions gain immediate access to an online carpool ride-matching tool called Carpool Ontario, as well as a host of programs, campaigns, additional tools, and marketing and communications collateral – completely free-of-charge for the duration of the grant period.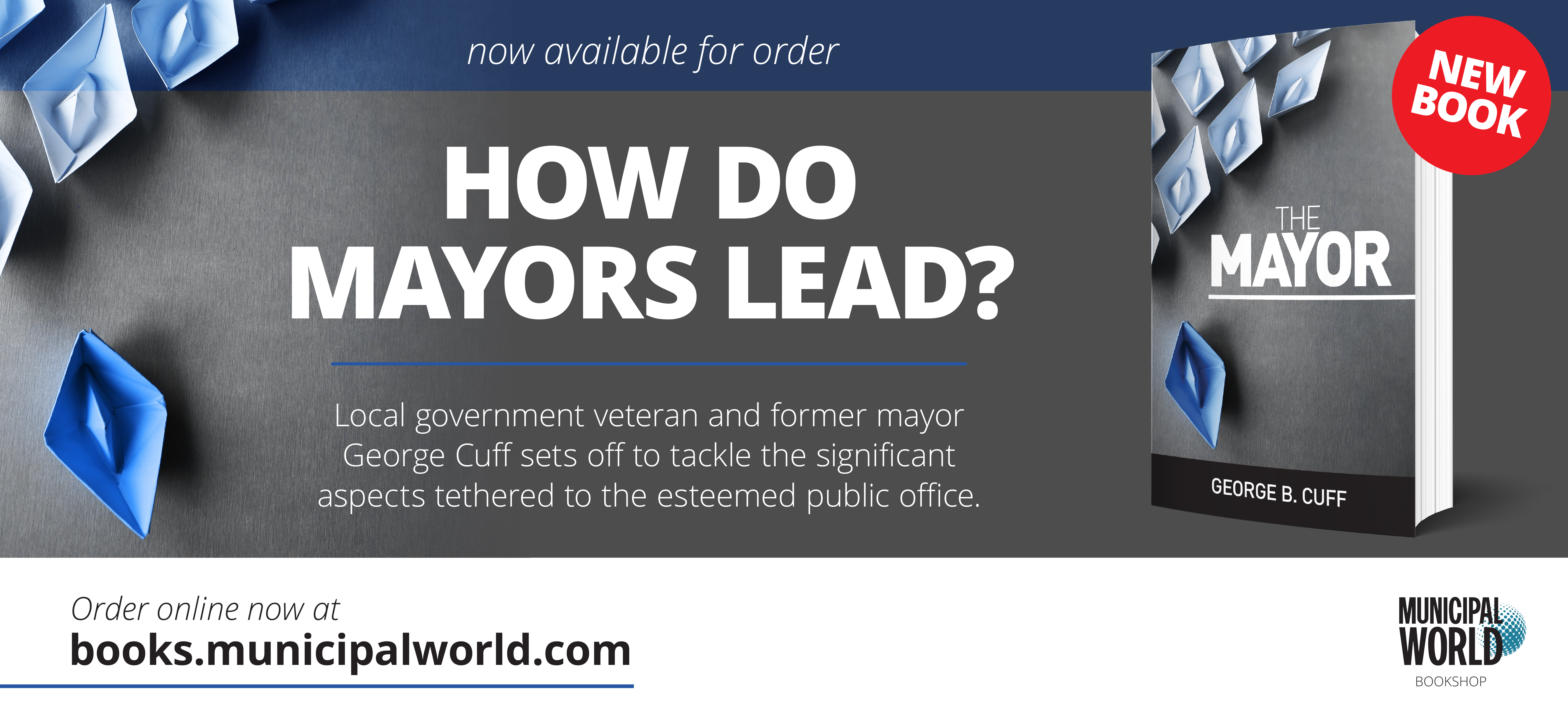 The cities of Peterborough, London, Thunder Bay, and Barrie; the towns of Shelburne and Orangeville; and the counties of Dufferin and Perth are already onboard.
"Joining the program is a huge opportunity for the City of Thunder Bay," explains Adam Krupper, the city's Mobility Coordinator. "It complements programs that we currently partake in such as the Commuter Challenge and Safe Cycling Thunder Bay, but takes it to a new level. The program's online employer platform will help us meaningfully engage with employees year-round and hopefully see bigger shifts in commuting habits."
"When I walk and bike, that is outdoor time for me," adds Susan Sauvé, Transportation Demand Management Planner, City of Peterborough. "When I carpool or take transit, that is time for me to catch up with friends or the news. We are gearing up for an enthusiastic uptake of these programs by workplaces and community members in Peterborough."
Post-secondary institutions such as Trent University, King's College, Georgian College's Orillia and Owen Sound Campuses have also signed up.
"Many of our students live outside the area that the City of Orillia bus services," says Mike Zecchino, Student Life Manager, Georgian College, Orillia Campus. "This carpool matching tool will provide an option for students to travel to campus, and at the same time save money and do their part in improving the environment. I have already registered as a driver, and I can say that the process was easy to complete in just a few minutes."
Additionally, Commute Ontario is thrilled to have local non-profits GreenUp and EcoSuperior partner with the program to help facilitate it within their communities.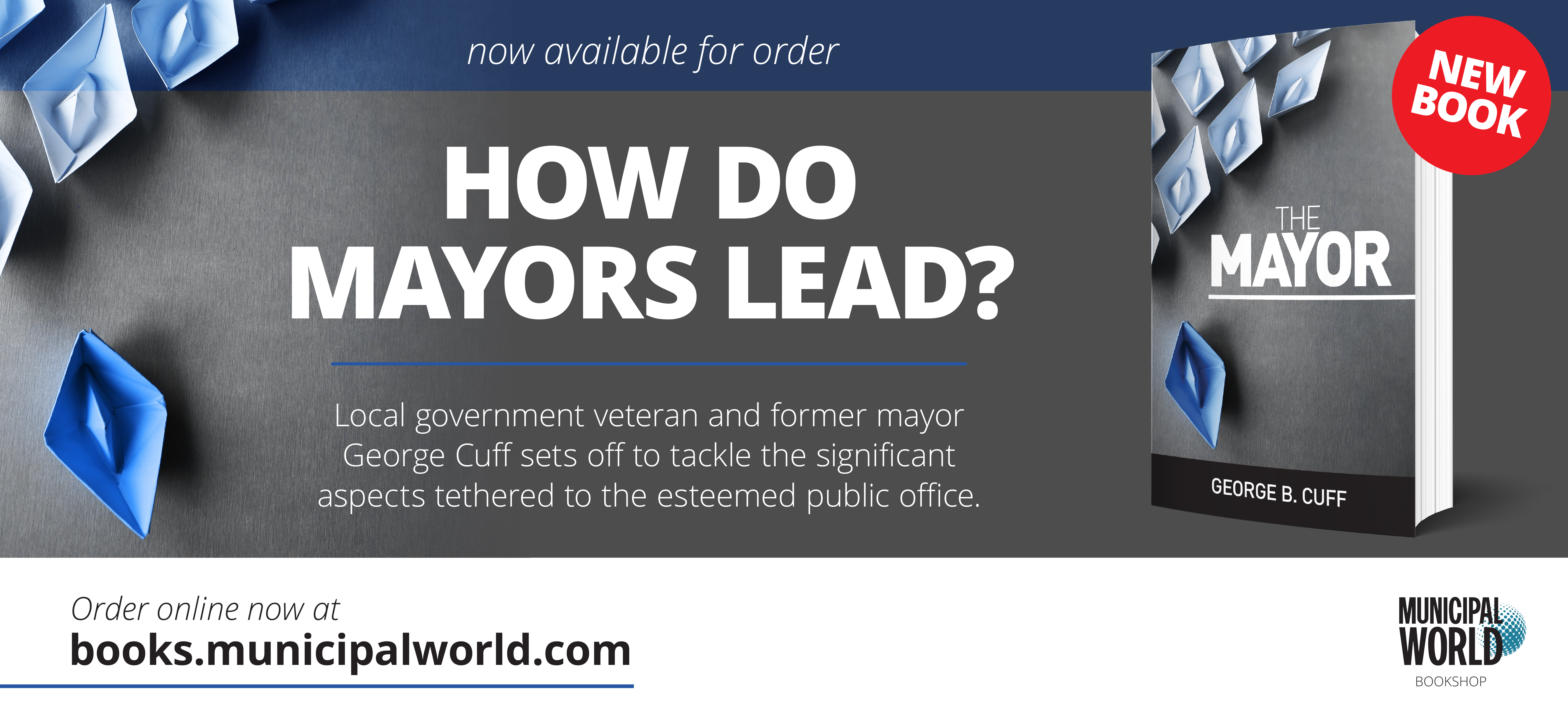 Grow Grants were developed to help non-profit organizations expand on programs that are already proving to be just what clients and partners are looking for. For more information about Commute Ontario and how to join, visit www.commuteontario.ca or email info@commuteontario.ca.
1 Ontario Trillium Foundation (OTF) is an agency of the Government of Ontario, and one of Canada's leading granting foundations. OTF awarded more than $120 million to some 700 projects this year to build healthy and vibrant communities in Ontario.
as published in Municipal World, March 2019
---
Glenn Gumulka has a passion for developing and delivering healthy, active, and sustainable transportation solutions to workplaces and campuses in Ontario. As the Executive Director for SustainMobility, he has been helping commuters to adopt sustainable commute modes since 2006.
Related resource materials: