Community safety and well-being plans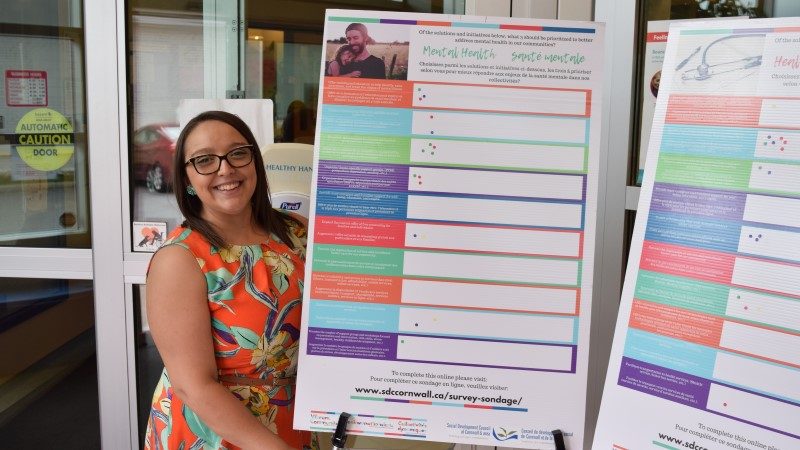 SDC Executive Director Carilyne Hébert with the public Vibrant Communities survey at the Seaway Valley Community Health Centre on Wednesday, September 4, 2019 (Nick Seebruch/ Seaway News).
Local collaborations result in new approaches to protecting public health
The COVID-19 pandemic has increased awareness around the importance of community safety and well-being plans. As local governments are being pushed to offer greater supports around public health, many communities are using such plans as templates for the provision of services.
Mandate for CSWB Plans
In 2019, Ontario mandated single- and upper-tier municipalities to craft Community Safety and Well-Being (CSWB) plans. To create the plans, local governments must work in partnership with various community leadership organizations. The goal of these plans is to create a sustainable community where everyone is safe, has a sense of belonging, and has access to services.
Carilyne Hébert knows the importance of these types of plans all too well. Hébert is both a City of Cornwall Councillor and the Executive Director of the Social Development Council (SDC) of Cornwall and Area. The SDC serves the city, the Indigenous community of Akwesasne, and the United Counties of Stormont, Dundas, and Glengarry.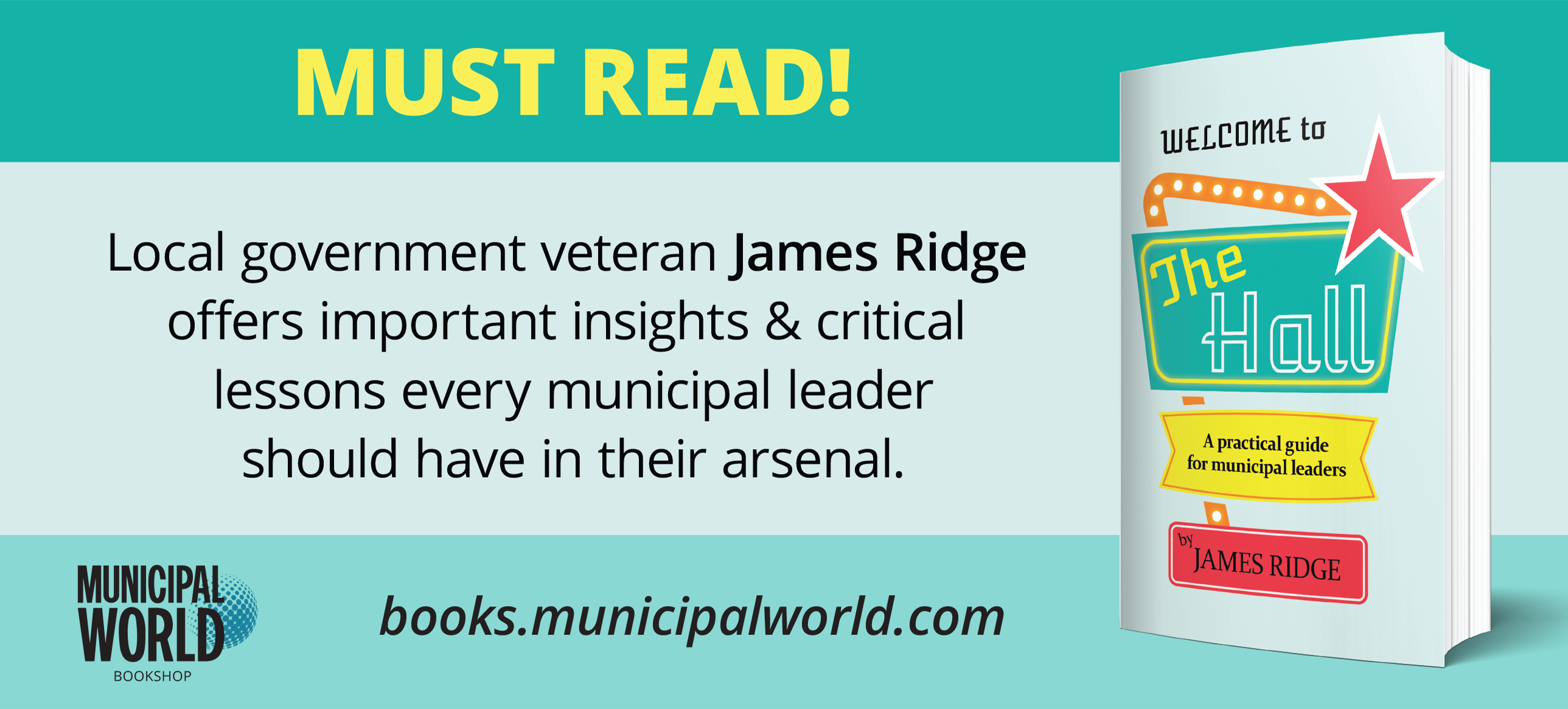 She brought both her political and non-profit perspectives to a CSWB discussion at the recent Rural Ontario Municipalities Association (ROMA) virtual conference.
Cornwall Community Builds Vibrant Communities
Hébert explained that, back in 2018, the SDC began engaging policy makers, healthcare workers, non-profit professionals, business owners, people with lived experience, and more across the SDG's catchment area. This led to the creation of Vibrant Communities. Led by SDC, the initiative is, at its core, a poverty reduction strategy.
"This plan has become our number one focus as an agency, and we are 100 percent committed to seeing this implementation," Hébert said. "We've over 300 community partners and leaders bought into this and are excited to be part of this positive change. We may not have the financial resources, but we do have the right, passionate people at the table who know the potential this could have on the most vulnerable populations."
Peel Police Focus on Mental Health Services
Peel Regional Police Chief Nishan Duraiappah also understands the importance of community safety. Joining Hébert in the CSWB conversation, the chief explained that, in Peel, work is currently underway on developing its own such plan.
As a police service, Duraiappah said they are committed to the safety and well-being of the community. One of the primary focuses is on mental health. The service breaks their own plan down into social development, prevention, risk intervention, and incident response.
"In the Peel region concept context, I want to shift to how partners or stakeholders can adopt it. And in my case, how Peel regional police is weaving in community safety and well-being as a planning framework in everything we do," Duraiappah said. "What it does is provide alignment to the umbrella regional plan … so that it really does pull together the gaps."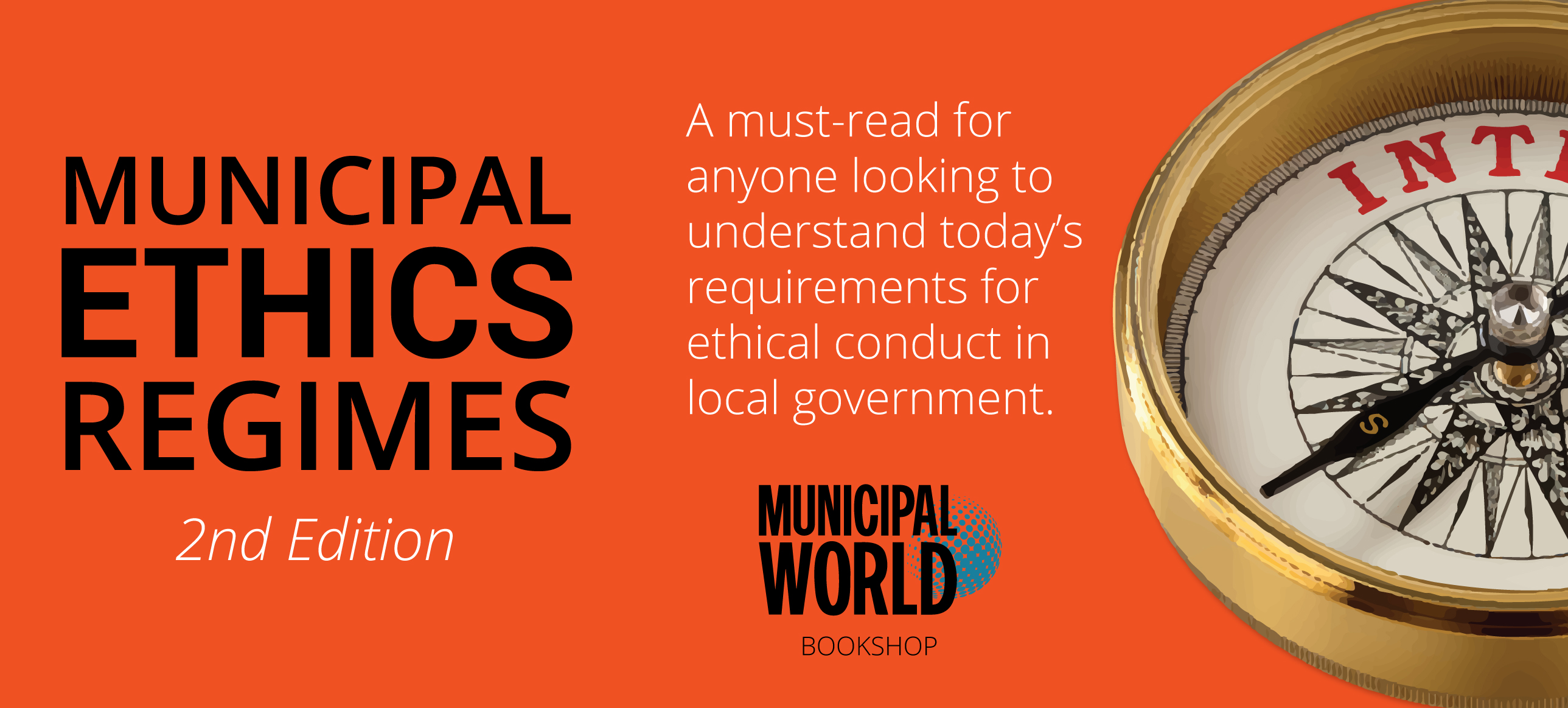 Pandemic Impacts on Safety Planning
The pandemic has forced many organizations to change their approach to day-to-day work. This also applies to CSWB plans. Duraiappah and Hébert agreed the pandemic has changed the planning and implementation of their respective efforts.
In the case of Peel police, Duraiappah said the pandemic has altered the organization's ability to do "proper face-to-face communications." Under the legislation, there are some mandated entities that must be consulted. Unfortunately, he added, not everybody has the ability to access the community virtually.
While the pandemic changed public consultation, it also affected what would come after that.
"From a standpoint of when you complete a plan, you almost need to bring it back to your community to say, you know, here's what we heard, and this is what it looks like. That's a really difficult thing to do through a media release and announcement," Duraiappah said. "Knowing how protracted this current health condition and pandemic is, I think we all need to demonstrate a little bit of flexibility. It may not look the way it would have in person, but we found ways to make that still happen in a different format."
Hébert agreed, adding the pandemic certainly caused a bump in the road for SDC's planning process. With there being so many other priorities being worked on by their partners, they decided to press pause. That said, it didn't take long to realize that the work of well-being planning was more important than ever.
"Situational poverty is on the rise. Mental health concerns are on the rise. These are all things we wanted to address in our plan," she said. "We found a way to move forward, regardless of our situation. Of course, we're all meeting virtually. In November, we were able to get our working groups back together."
The SDC's efforts, Hébert explained, focused on providing better access to existing services. For example, providing virtual or telephone health or mental health services. So many resources have gone into creating these systems, Hébert added, that she doesn't see them going away.
"I just see them becoming more and more available to our residents. So, through our work, we're able to sort of check those boxes off already," Hébert said. "Of course, making sure that they continue and that they improve as they go forward. The pandemic did have a little bit of a silver lining there and that's creating a better access to those services for our residents."
Community Safety and Well-Being a Never-Ending Process
The pandemic complicated the systems for engaging with the public. It also changed how to communicate with them about the outcomes of the work.
Duraiappah said the key to CSWB plans is that they are not predicated on the actions of one organization finding all the answers. In his experience, the most positive outcomes come from using the power of those involved in this collaborative effort to each message their own stakeholders. It becomes, he added, "a force multiplier."
That said, the chief was quick to add the first thing that needs to be communicated is the successes. If a collaborative effort around community safety and well-being has closed the systems gap, it has to be the first thing pointed out.
Hébert said her answer to the question would be much like Duraiappah's. That said, she wanted to go back to the essence of the question. She somewhat discounted the notion that it is important to communicate when the work is completed – because "completion" will never happen.
"The work will never be done. Our plan is a living, breathing document, and we will continue to evaluate it every six months. Are these still the needs of our residents? And then, continue to change the plan as we need," Hébert said. "Mind you, a good communication plan is important to engage the general public. There's a hundred different ways of communicating what we're doing and there's no one perfect way of doing it. So we just keep trying."  MW
✯ Municipal World Insider and Executive Members: You might also be interested in Lianne Sauter's article: Community safety and wellbeing. Note that you can now access the complete collection of past articles (and more) from your membership dashboard.
---
Sean Meyer is Senior Content Editor for Municipal World. During his 25-year career in journalism, Meyer has covered municipal politics in several small and medium-sized communities and gained an understanding of the structure and political framework of government.
Related resource materials:
Who's Driving the Grader? and other governance questions