Ontario's largest cities renew call for better funding of municipal challenges
July, 2023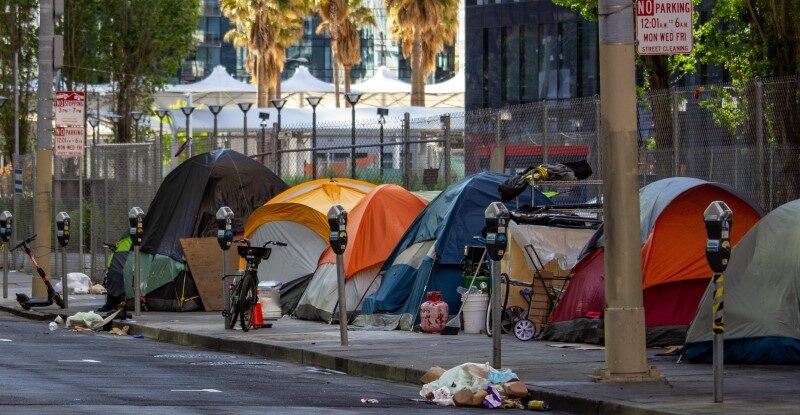 Canada has long been seen as a haven for refugees from across the globe. Unfortunately, that safe harbour is being threatened due to a lack of funding for the very municipalities being called upon to provide newcomers with a fresh start.
Marianne Meed Ward, Burlington Mayor and chair of Ontario's Big City Mayors (OBCM), said a new level of desperation has been reached for cities and newcomers alike.
"We have an existing homelessness, housing affordability, mental health, opioid crisis that has been building for years, and COVID turbocharged it," said Meed Ward. "And then you add on top of that conflict in various parts of the world – Ukraine being the most recent – this is a perfect storm. The system became very rapidly overwhelmed, and so the things that worked in the past aren't going to work. They have shown themselves, in fact, not to be working."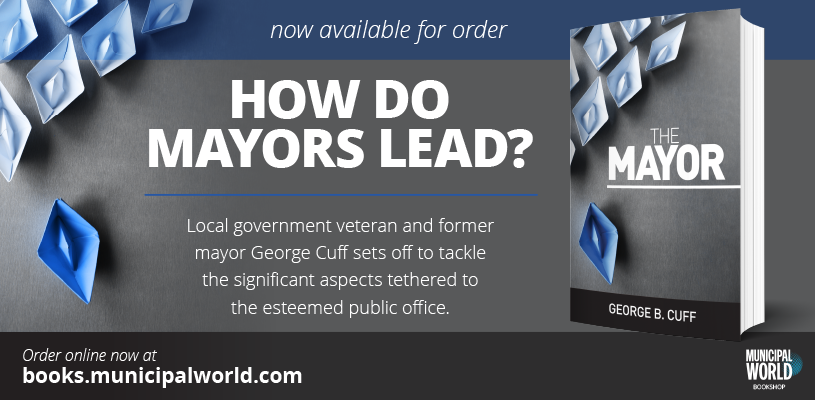 Big Cities Raise the Alarm
OBCM, which represents Ontario's 29 largest cities with a population of 100,000 or more, issued a statement July 18 about the lack of municipal capacity to support newcomers to Canada.
"The Canadian government is failing to fully-fund the municipal front line that Canada relies on to welcome and settle newcomers, including those needing urgent support such as refugees and asylum-seekers fleeing conflict in their home countries," the statement says. "This most recent influx of refugees has dramatically increased pressure on a system that is already over capacity, and despite best efforts, municipalities can no longer keep up with the demand."
The statement reiterates that municipalities are operating with a 19th-century revenue system to respond to 21st-century responsibilities. This includes a housing and homelessness crisis, public health and safety issues such as mental health and addiction, aging infrastructure, and other traditional responsibilities.
Meed Ward said this lack of federal and provincial support is nothing new, but recent headlines about newcomers sleeping on city streets mean now is the time for a collective call to action.
The refugee crisis is an issue Meed Ward said affects all municipalities. OBCM represents 70 percent of Ontario's population, but the reality is that this funding imbalance is harming smaller municipalities as well.
"The challenge is that even though newcomers will arrive at major centers, when they find that the services and supports that they're looking for are not available, or they're overcrowded, they migrate," said Meed Ward.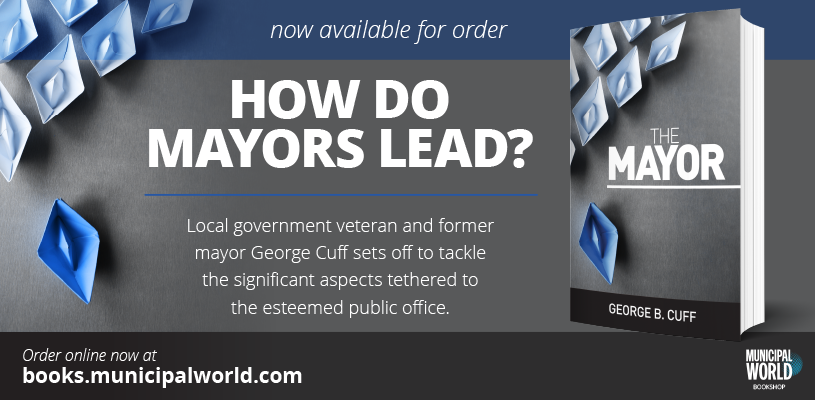 "They end up going from community to community to find the support that they're needing. It's not good for them. When you see people who've arrived in this country for the Canadian dream that we enjoy, and we welcome people to come and enjoy, and they end up literally sleeping on the streets, it's appalling. It's unacceptable. So, we raise the alarm."
A Seat at the Table
It is an alarm OBCM mayors have been sounding for years, as have their colleagues with the Federation of Canadian Municipalities (FCM). But even so, Meed Ward said she believes the federal government will step up.
Ottawa recently provided $212 million for interim housing of people claiming asylum in Canada. This included about $97 million for Toronto. The largest amount going to Toronto makes sense, Meed Ward said, given the scope of the problem in that city, but more needs to be done.
Smaller cities across the province are also facing this funding dilemma and are overwhelmed, Meed Ward said, and the only difference is scale.
Her hope for change stems from her belief that officials in Ottawa are as concerned as their municipal counterparts.
"I believe that they also find it unacceptable to see people that we've welcomed to our country, who are fleeing the worst kind of traumas, exposed to a second trauma living on the street," Meed Ward said. "I think they also share our horror about that and want to do something."
OBCM is calling for a meeting of all orders of government to discuss immediate action on the capacity issues faced by municipalities. OBCM is also looking for the creation of a funding model that addresses the ongoing need for emergency housing and other supports as this refugee crisis continues.
OBCM wants the federal government to consult with municipalities, provinces, and territories on the process of setting immigration targets, including international students. The focus should be on the funding and supports cities need to ensure people receive the housing and other services they need when they arrive.
"We need to make sure that anytime the federal and provincial government make decisions where they're expecting us to really pick up the slack or be on the front lines, then they need to have a conversation with us, and that hasn't always happened," Meed Ward said.
"We've made it work because municipalities have always been ready to do our part. But what we're saying now is the system's overwhelmed. We are overwhelmed. And we simply cannot do this anymore the way we've done it in the past."
Hope for the Future
Toronto recently reached out to the federal government for added funds to help ease the city's fiscal crisis. Deputy Prime Minister Chrystia Freeland rejected the request in a July 24 letter to Toronto Mayor Olivia Chow, saying the federal government has contributed over $6 billion to the city since it was elected in 2015, and if further help is needed, Toronto should either pull money from its reserve accounts or approach Premier Doug Ford's provincial government for more money.
"The ability of the federal government to spend is not infinite — and the emergency support we provided during the pandemic led directly to the excellent fiscal position that the province of Ontario currently enjoys," Freeland said in the letter to Chow.
Meed Ward said there is no reason to think a similar response would be coming OBCM's way because municipalities have short-term, immediate needs for more funding, "and the federal government does have deeper pockets than municipalities."
But the key issue is the longer term. How can this outdated fiscal model be fixed, not just for today, but for the future?
At its conference this past May, FCM passed a resolution saying municipalities cannot continue to deliver world class cities while being on the front lines of every single problem. Meed Ward said municipalities are "happy to solve those things," but they cannot fix these issues using a funding model and a relationship with the other orders of governments that has not been updated in more than 100 years.
Meed Ward said municipalities can't continue relying on nine cents on the dollar of tax revenue to fix the problems they are facing, so restructuring and redistributing existing dollars is a start. The other piece of the puzzle is the various grants already provided by the federal and provincial governments. Those funds are not predictable and depend upon a funding stream opening and municipalities then applying for what they can get.
Meed Ward said the model, while far from being efficient, does show the money is there, but there must be the political will to redefine how municipalities receive it.
"We have to ask ourselves, is that how we want to run Canada, where we're all just scrambling for the next funding stream to open with our bowl out, hoping that we'll get a little bit more?" Meed Ward said.
"The refugee crisis is only the most recent in a long line of issues that municipalities are asked to solve without the funding to do it. And it's not sustainable anymore. This was kind of the straw that broke the camel's back. If this doesn't get people's attention, I'm not sure what will."  MW
✯ Municipal World Executive and Essentials Plus Members: You might also be interested in Noor Al-Henedy's article: Helping Edmonton's most vulnerable population.
---
Sean Meyer is Senior Editor for Municipal World.
Related resource materials: