FCM president looks to the bright side of politics
August, 2023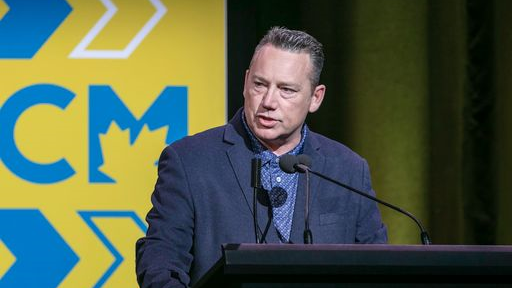 Scott Pearce has served as the mayor of the Municipality of the Township of Gore, Que., since 2005. In that time, he has seen many an obstacle come and go. So, when he says he has never seen such a tough time for local governments, it is a good bet he knows what he is talking about.
Pearce's perspectives are not only shaped by the vantage point of his office in Gore. Earlier this year, Pearce was elected as president of the Federation of Canadian Municipalities (FCM). That national lens plus his local experience, gives added weight to Pearce's view that things have "changed so much" the past few years. Most significant is local council being repeatedly given added responsibilities without added funding.
"It's tough for us right now," Pearce said. "We have so many more responsibilities without the funding. Provincial governments and federal governments sometimes ask for us to take care of things, more and more, but the money doesn't follow.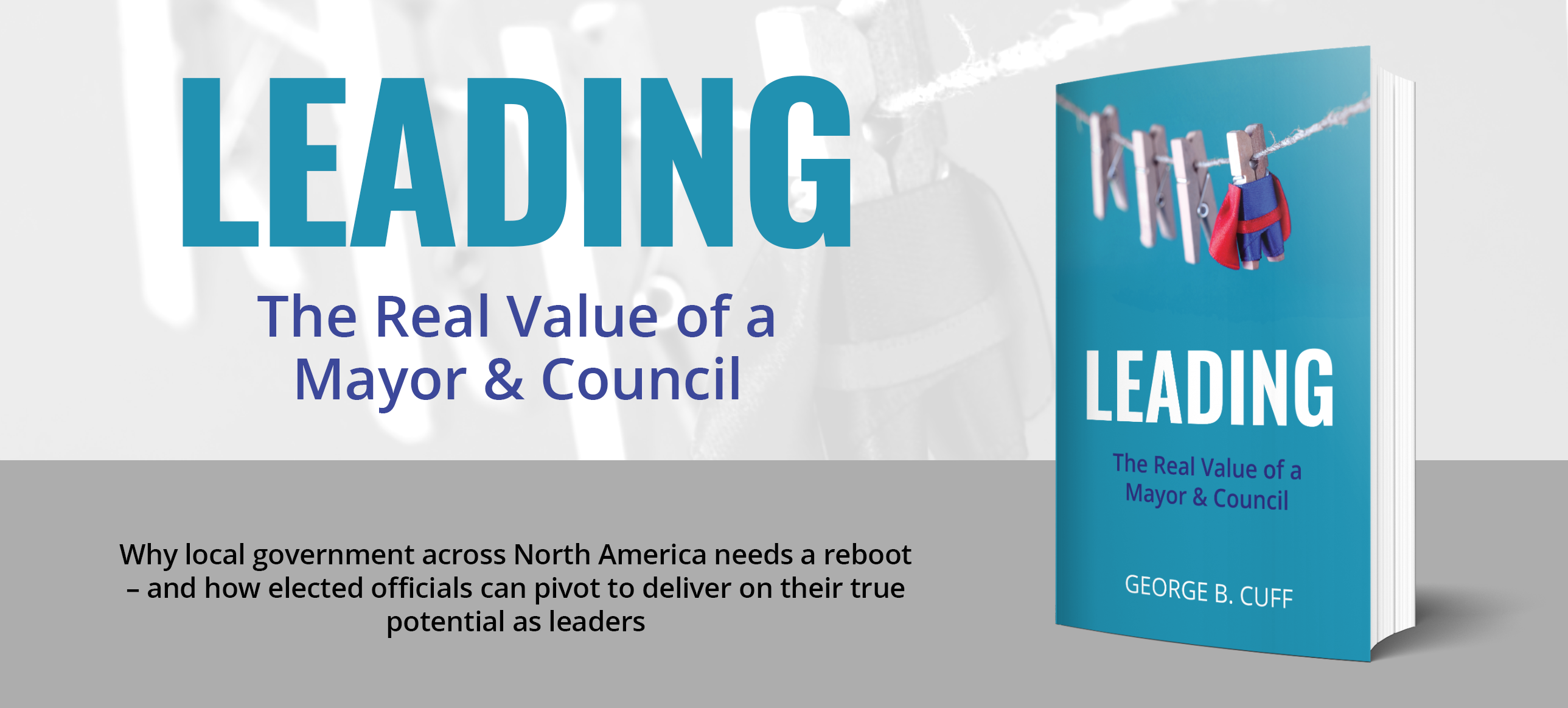 "That's a difficult reality to live with. In Quebec, it's been tough. I think our election in Quebec was 2021 – November – and already there's been over 500 municipal officials resigned."
Local Responsibilities, Frustrations
Pearce said much of the frustration stems from the reality facing local governments. People get involved in local government for the right reasons, such as to help fix some local problem, only to find there's nothing they can do because of a lack of funds.
This frustration carries over to residents. Pearce describes local government as "the government of proximity." After all, councillors are the representatives on the ground. They know their residents. They know the names of their kids and their parents. Half the time, Pearce said, only half-jokingly, they know the name of their dogs, too.
So, when the federal government is investing money across the country, Pearce said it is important municipalities are at the table. Pearce said he knows a lot of mayors that "go way above and beyond the call of duty." They are putting in 60-, 70-, 80-hour weeks. It is a 24 hour a day job, Pearce said, and it is one he does not stop thinking about.
"I have a local fellow," Pearce said. 'I've known him for quite a few years. He calls me from time to time just to chat. Not to complain, just to chat. He called me [recently], and I spent an hour and a half just trying to make him feel a bit better. I don't think Justin [Trudeau], or Mr. Legault [Quebec Premier Francois Legault] do that."
Calls for Systemic Change
Pearce is hopeful that systemic change is not only possible but is on its way. For years now, municipalities have been asking for a new fiscal framework. The issue being that municipalities manage 60 percent of the country's infrastructure while receiving 10 cents on the dollar to do so.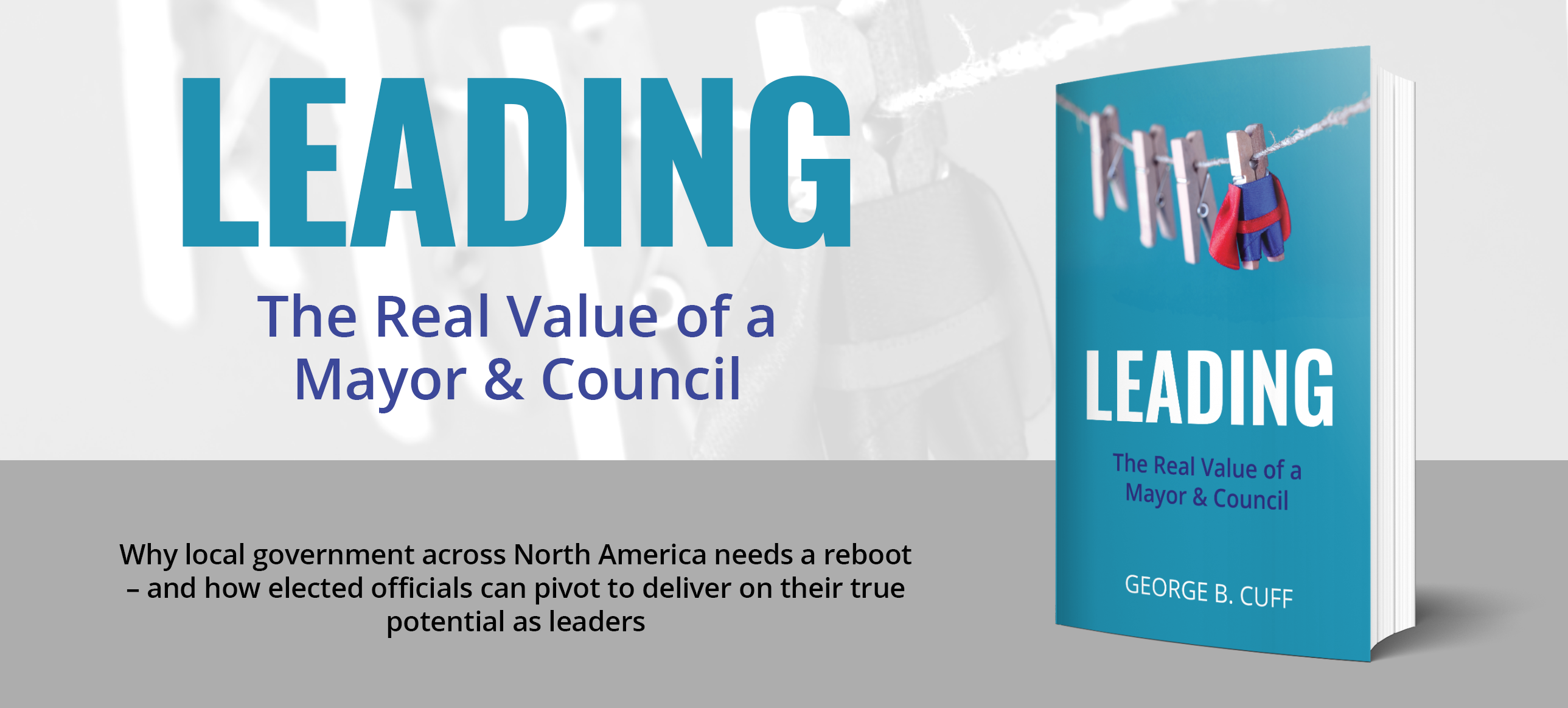 This is why, Pearce said, municipalities need to sit down with their federal and provincial counterparts. The goal is to help them understand why the demand for change is so important. When provided with the necessary funding, such as the Green Municipal Fund or other FCM programs, positive results on the ground are often seen immediately.
Pearce also points to Ottawa's launch of the $4-billion Housing Accelerator Fund, an initiative that was the result, in part, of considerable lobbying by FCM.
"It's estimated we'll need like another 3.5 million homes by 2030," Pearce said. "They came to the table there. The Green Municipal Fund is an absolute success across the country. The more we prove that we spend the money wisely and we get the bang for the buck that the feds want to see, I think they'll just keep coming more to the table."
National Municipal Perspective
Despite joining his fellow mayors with those 60-, 70-, 80-hour weeks, Pearce decided to add to his workload by joining the FCM board in 2009. Pearce was seen as an important addition to the board when asked to join.
He questioned the suggestion at the time, but he was told the board needs a mix of representation from small towns and big cities. Being from a small town, not to mention being an English mayor from Quebec, made him into "kind of a unicorn."
It was a decision he has never regretted, and year after year, the Quebec mayors have supported him along with way. That is one of the things Pearce said he is most proud of. This is especially true since it connects with one of his passions.
Since starting with FCM, Peace said he has convinced more than 120 Quebec municipalities to join.
"That's something I'll always be proud of," Pearce said. "And once I'm gone from FCM, I'm going to continue pursuing that – to get as many municipalities from Quebec involved. I tell you, the municipalities from Quebec that got involved, they're so happy they did. They tell me all the time."
The reason for that excitement is reflected in his own passion for the work of FCM, which Pearce said is "absolutely crucial." When municipalities speak as one, he said, it only serves to make that voice stronger.
FCM members represent more than 90 percent of the Canadian population. That was key as to why Pearce said he has worked so hard to get more Quebecers involved. At one point, the Quebec membership numbers were low. But when there are municipalities from each province "singing the same song," it's hard for Ottawa to ignore that momentum, Pearce said.
Positive Spin on Local Government
Pearce shared one of his goals during his first speech as president at this spring's FCM conference in Toronto. He told the delegates that while FCM represents 91 percent of Canadians, his dream is that 91 percent of Canadians know who the members are and what they do.
One of the ways Pearce hopes to achieve this goal is by showing Canadians the value of municipal leaders. Sadly, he said, it is the one-in-1,000 municipal leader who gets caught with an ethical challenge that shows up in the local newspaper every day for a month.
Pearce said he would like to see more representation of the other stories that often go untold. As an example, he points to his own experience.
Years ago, Gore did not have a park for the children in the community. The town had some land and so Pearce and others started trimming the trees and getting the space ready for construction. Someone drove by and asked what the group was doing, and Pearce said, "Well, we're going to build a park."
The next day that person came back with a chainsaw and a cooler of beer. Today, that space features a day care, an outdoor hockey rink, 25 kilometers of trails, and outdoor exercise equipment.
"It started from scratch," Pearce said. "So, when I'm tired or I'm frustrated I just have to go by that hockey rink and watch the kids skating. I know it's there because I made the effort, and my friends, and the council made the effort. And to me, that's the reward. I think most of us in municipal life are like that."
Something else Pearce said most local government officials share is how taken for granted they are. Pearce points to voter turnout rates for federal election as being the highest, followed by provincial, and then municipal at the bottom of the list. The irony of this again falls back to that tried-and-true cliché around what order of government is closest to the public.
"That's something that I want to get across to the Canadian people as much as I can," Pearce said. "The municipalities are the ones that are there every day for you. Your basic services. Your day-to-day life. And in municipalities you don't see as much as the mud throwing as you do in the other levels of government. It's more about ideas, more about good policies or projects. That's important."  MW
✯ Municipal World Executive and Essentials Plus Members: You might also be interested in Sean's other article: Local government champions look ahead to new experiences.
---
Sean Meyer is Senior Editor for Municipal World.
Related resource materials: