Provincial leaders make their pitches at AMO, but "real magic" in the hallways
August, 2023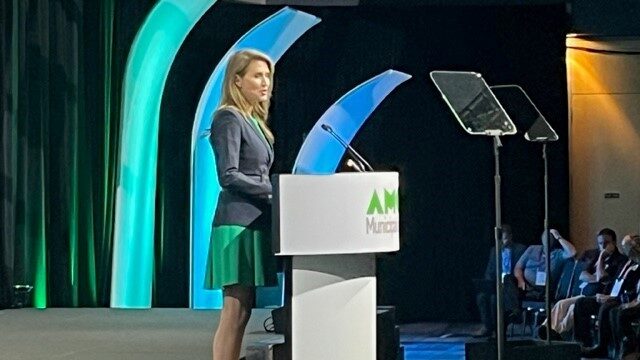 "Gridlock doesn't just take time away from our families," Ontario Transportation Minister Caroline Mulroney said. "It costs our economy too. The reality is the cost to move goods is rising. When trucks are stuck in traffic, the costs at the grocery store go up."
Provincial political leaders descended on the Association of Municipalities of Ontario (AMO) conference in London, Ont., to make their various pitches to delegates, but London Mayor Josh Morgan says the "real magic" happens in the hallways.
"It's those conversations you have at the coffee breaks between the sessions," Morgan said in an interview. "When you can connect with someone and talk about how you are doing things in your community, and you can bring a great idea back and start to share best practices, you start to create some real magic at a conference like this."
The AMO conference is happening Aug. 20-23 at RBC Place London. Morgan said the hallway chatter is being dominated by the connected issues of affordable housing and homelessness.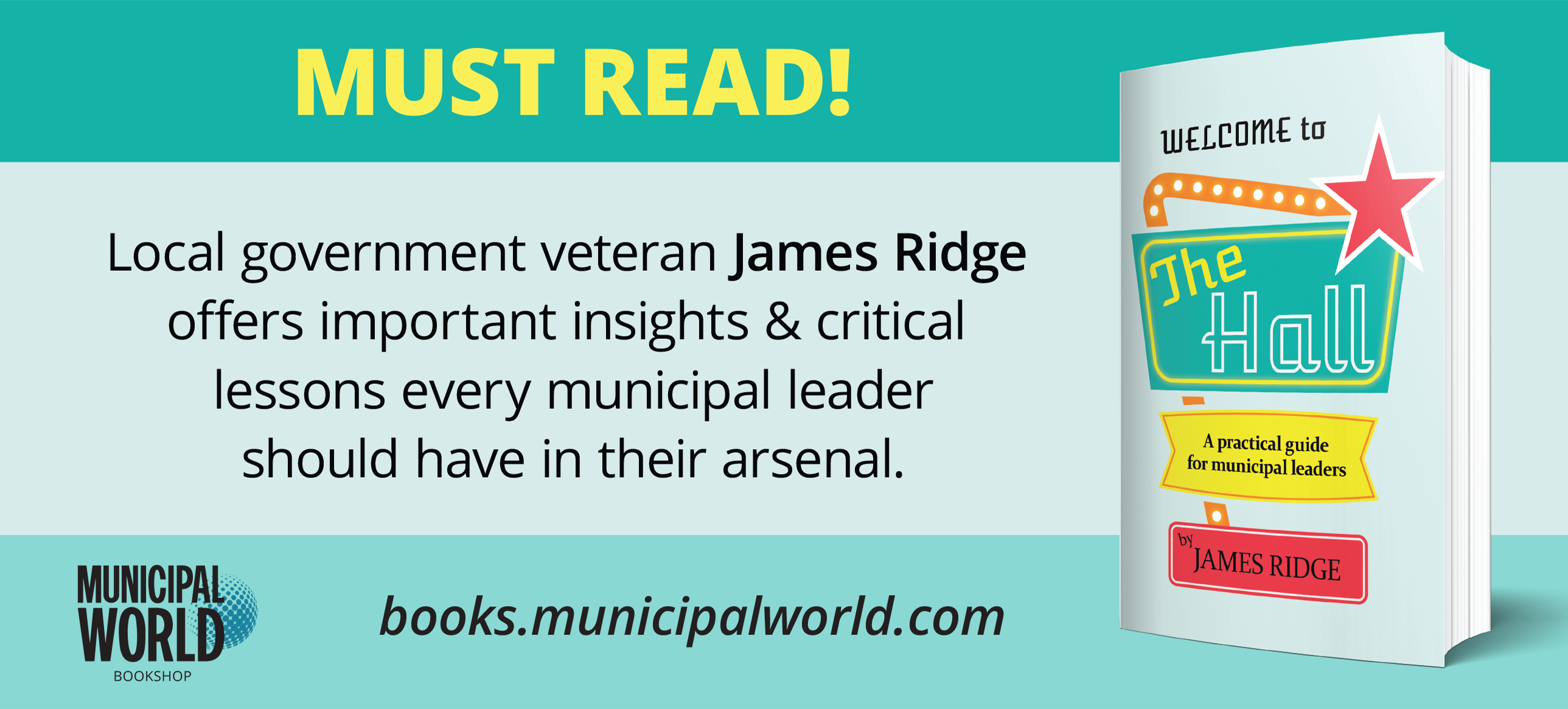 "Housing is a crisis across the country," said Morgan. "With housing goes infrastructure and transit, and all the things that support where people live and how they get around the city. Homelessness is also a massive issue across the country."
A plenary session involving all delegates Wednesday will be devoted to homelessness, at which Morgan will talk about London's approach, called the "Health and Homelessness Whole of Community System Response," which is designed as "permanent and sustainable system" to help people experiencing homelessness.
"Homelessness is a top-of-mind issue for everyone," said Morgan.
Party Leaders Address AMO Delegates
AMO represents 444 municipalities, and its annual conference is fertile ground for provincial leaders seeking to make their pitches to the delegates.
All four major party leaders are addressing the AMO conference, as well as several cabinet ministers. In addition, there is a "Minister's Forum," commonly referred to as a "bearpit session," which will involve virtually all members of the Ontario cabinet. There are also behind-closed-doors meetings between cabinet ministers at which delegates can raise local concerns.
"As everyone in this room knows, we are in the midst of a housing crisis the likes of which we have never seen," said Premier Doug Ford in a speech to the delegates. "I hear it everywhere I go. People are struggling. Struggling with affordability. Struggling with the rising cost of buying a home, and with high rents."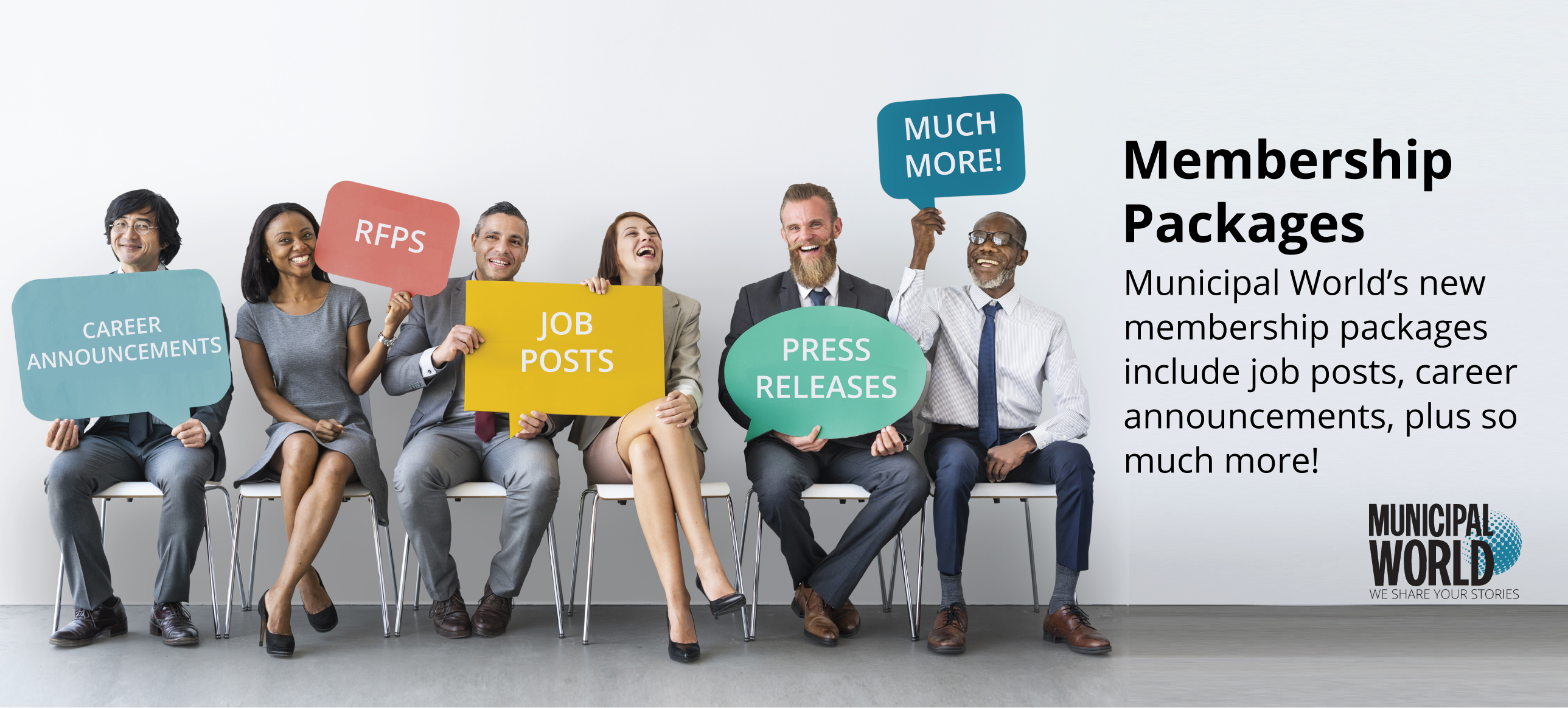 Ford said it is essential to implement his government's plan to build at minimum 1.5 million homes by 2031, otherwise the affordability housing crisis will only worsen.
"Failing to act would hurt everyone in Ontario by driving up the costs of goods and services and by hampering job creation and investments," Ford said.
Ford also linked his plan to public support for increased immigration.
"Failing to act would erode Canadians' unwavering support for immigration at a time when our economic success depends on welcoming skilled newcomers to fill critical labour gaps," Ford said. "As Canada and Ontario welcome more people, we need to build more homes of all types."
Strong Mayors Extension, Home-Building Fund Announced
The AMO conference is always a prime location for the provincial government to make an announcement. In London, Ford announced that his government will extend strong mayor powers to 21 smaller cities. If the mayors of these communities commit in writing to the targets assigned by them by Oct. 15, they will be granted strong mayor powers by Oct. 31.
Strong mayor powers were first granted to the mayors of Toronto and Ottawa. It allows them to get council approval for certain provincially mandated measures with less than a majority of council. In June of this year, it was then extended to 26 additional municipalities.
Ford also announced a new $1.2-billion fund to reward municipalities that meet provincially mandated home-building targets, with the targets tailored for each municipality. The announcement did not specify precisely what the money can be spent on.
"These are incredible sums of money that will reward municipalities for building homes and help pay for important infrastructure and community building projects," Ford said.
The More Homes Built Faster Act, 2022 passed in November 2022, reduced or exempted from paying development fees to municipalities for certain types of housing. AMO itself has previously said that municipalities could be short $5 billion, which would have to be made up with higher property taxes or service cuts.
Marit Stiles, Leader of the Ontario NDP and Leader of the Official Opposition, in a speech at the conference said Ford's new building fund "does not replace the billions of dollars in revenue that municipalities will lose."
Stiles also took aim at Ford's plan to remove thousands of acres of land from the Greenbelt and make it available to developers for housing, which was the subject of a scathing report by the Auditor General. The report, issued Aug. 9, said the decision lacked transparency while also failing to consider environmental, agricultural, and financial impacts.
Ford should not be "bulldozing the Greenbelt," Stiles said. "Luxury sprawl has nothing to do with housing and will do nothing to solve the very real housing crisis we are facing today." The Greenbelt protects prime agricultural land and acts as a carbon sink and a flood inhibitor, she said. "We are not going to let them destroy it."
John Fraser, Interim Ontario Liberal Party Leader, in a speech to conference, said the Greenbelt issue boils down to a small group of developers telling the government what they wanted and then government gave it to them.
"It's not about housing," said Fraser. "It's all about the money and it's got to stop."
Transportation Initiatives Underway
Caroline Mulroney, Ontario transportation minister, was the first of several cabinet ministers scheduled to speak to the conference.
Mulroney walked the delegates through a list of transportation initiatives the government has undertaken, including twinning Highway 17 to Kenora, Hamilton's LRT project, and the GO transit expansion.
Mulroney devoted time to talk about the benefits of the proposed Highway 413, which if built would serve as an outer ring road around the built-up areas of Brampton and Vaughan, permitting traffic travelling between southwestern Ontario and northern Ontario to bypass much of the Greater Toronto Area.
Critics say Highway 413 would cut through the Greenbelt, conservation land, at least 220 wetlands, dozens of waterways, 2,000 acres of farmland, and the habitats of at-risk species. Mulroney said Highway 413 is needed to reduce travel times and create jobs and support future growth.
"Gridlock doesn't just take time away from our families," Mulroney said. "It costs our economy too. The reality is the cost to move goods is rising. When trucks are stuck in traffic, the costs at the grocery store go up."
The AMO conference continues Tuesday with a speech by Green Party Leader Mike Schreiner, Health Minister Sylvia Jones, and Housing Minister Steve Clark.  MW
✯Municipal World Executive and Essentials Plus Members: You might also be interested in Mark Mullaly's article: Strong mayors: What regional roadblocks?
---
Greg Crone is Executive Editor of Municipal World.
Related resource materials: