AMO delegates served a smorgasbord of announcements, surprise resignation
August, 2023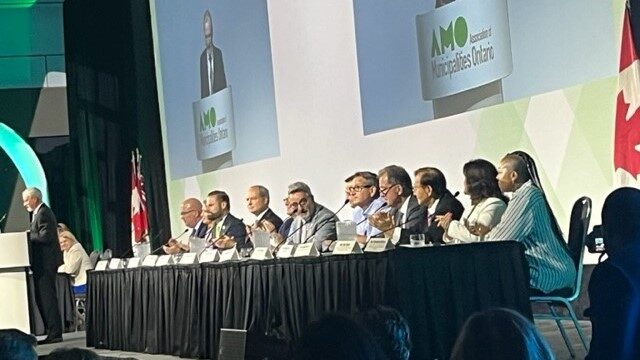 Steve Clark, Ontario's Housing Minister, was front and centre at the Association of Municipalities of Ontario (AMO) conference in London Wednesday, setting a table for delegates with a veritable smorgasbord of announcements, only to have them overshadowed before the afternoon was over by the resignation of his chief of staff.
Delegates were still in the RBC Place London convention centre attending a provincial reception following a Ministers' Forum involving almost all members of the provincial cabinet when news broke of the resignation of Clark's chief of staff.
Earlier, Clark made a bevy of announcements and even subbed for Premier Doug Ford, who was absent at the forum, known colloquially as a "bearpit session." But the forum had little resemblance to an actual bearpit, with all the questions from delegates respectful and the overall tone of the event cordial, bordering on friendly.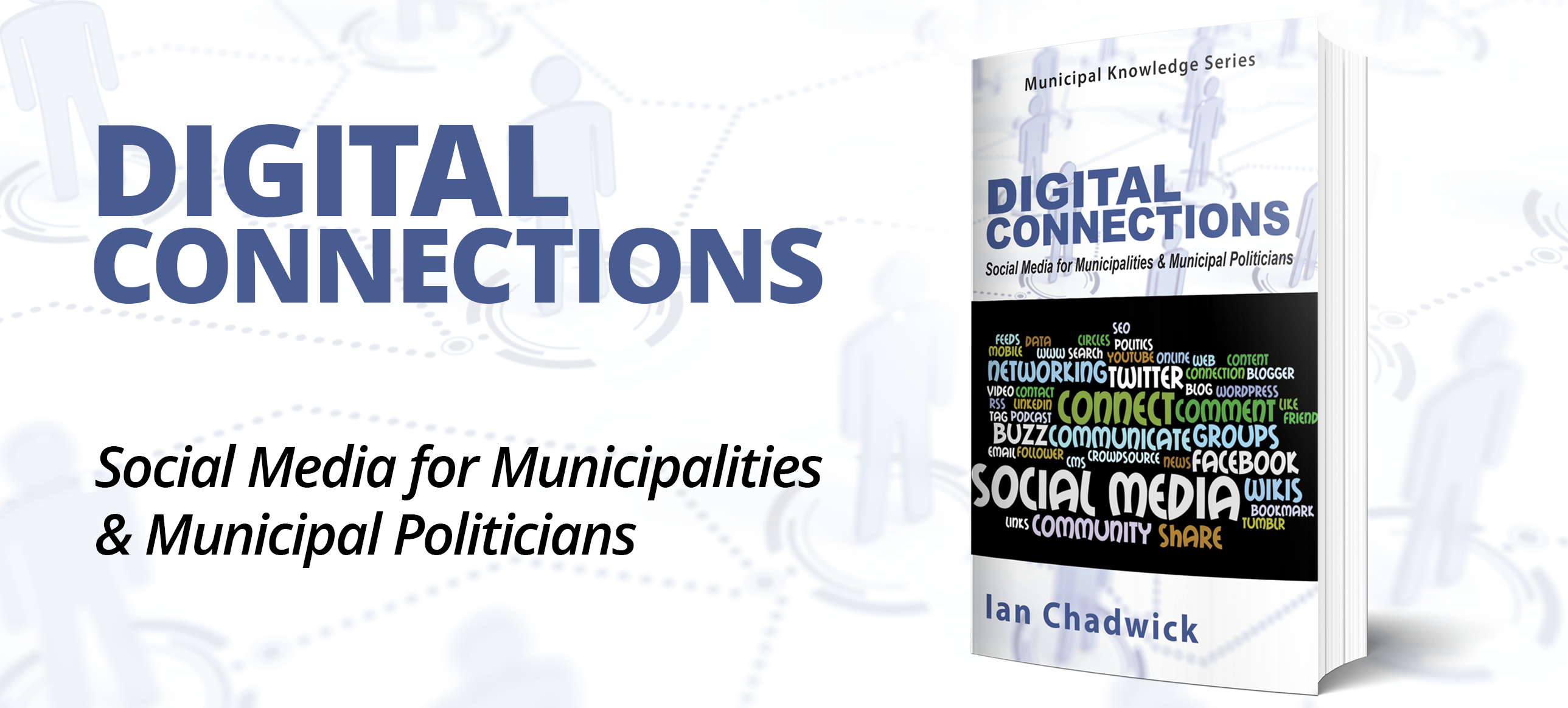 Clark made a series of announcements starting with the appointment by Sept. 11 of facilitators who will assess the regional municipalities of Halton, Niagara, Durham, York, and Waterloo, plus Simcoe County. In May, the province said it would dissolve Peel Region, which is made up of Mississauga, Brampton, and Caledon, by 2025.
Clark also announced plans to update the provincial definition of affordable housing.
Plans to Update Definition of Affordable Housing
The government will introduce changes to the Development Charges Act, 1997 that would, if passed, incorporate income factors in addition to market factors in this definition. It would mean homebuilders would be eligible for discounts and exemptions on development-related fees, which the government argues would increase the stock of affordable housing by lowering the cost of building, purchasing, and renting homes.
"It would take local income levels into account," Clark said in a speech to delegates. "That means the definitions to determine eligibility for these discounts and exemptions would reflect the ability of local households to pay for housing and would reflect the reality of different housing markets across Ontario."
Colin Best, AMO president and a Halton regional councillor, said he welcomes the government's confirmation that the new definition of affordable housing would consider income.
"Any definition of affordable housing needs to consider everyone's ability to pay the rent," Best said in a statement. "We commend the government for responding to AMO's request to update the definition of affordable housing to better target development fee discounts."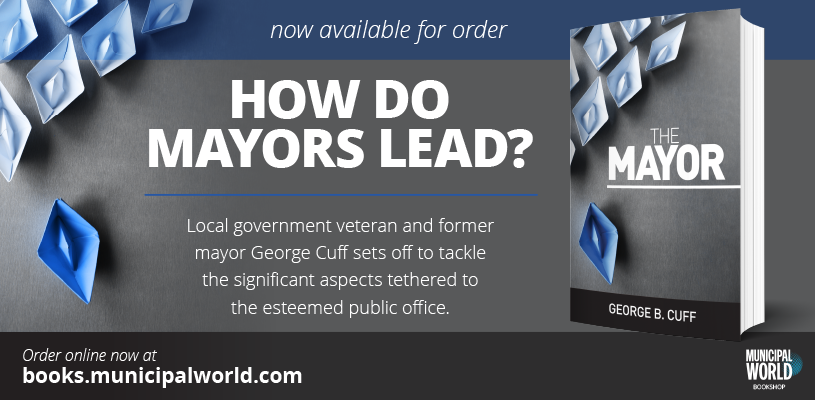 AMO had also requested that the government defer moving forward on development fees for "attainable" housing introduced as part of Bill 23, to ensure that discounts to developers are focused on incentivizing affordable housing for those most in need.
Premier Doug Ford was at the AMO conference Monday, where he extended strong mayor powers to 21 additional municipalities provided they sign on with the government's housing targets. He also announced a $1.2-billion fund to assist municipalities with "housing enabling infrastructure" contingent on them meeting or exceeding government-assigned housing targets.
"I want to assure you that our government will continue to look for solutions that help municipalities get more people into homes that meet their needs and budgets," Clark said.
Clark also announced the government will be hosting a housing forum in November with key municipal associations and stakeholders to discuss the next phase of it housing action plan.
Call for Greenbelt Accountability
Green Party Leader Mike Schreiner opened the day's proceedings with a speech calling on the government to take accountability for its "$8.3-billion Greenbelt scandal." But aside from Schreiner's comments, the Greenbelt issue was hardly mentioned at the AMO conference.
The other exception was a delegate from Wellington County who took the government to task over the Greenbelt, but whose question was aimed, not at Clark, but at Agriculture Minister Lisa Thompson.
The delegate said about 1,000 acres of prime agricultural land will be taken out of the Greenbelt and out of production in her municipality and asked Thompson to justify the move given that she is responsible for local food production.
"My definition of local is Ontario and Canada," said Thompson, adding Ontario's agricultural sector is strong with the province at present a net exporter of food.
Funding Coming to Public Health Units
Clark was not a one-man show at the conference. Health Minister Sylvia Jones announced that the government would be offering funding to public health units that want to merge.
The Ford government in 2019 said it would merge Ontario's public health units into larger entities but put those plans on ice when the COVID-19 pandemic hit in 2020. Now the government has resurrected the idea, but rather than forcing the move, this time it is offering funding for those public health units who volunteer to merge.
"We are also going to work with the sector to clarify public health roles and responsibilities to reduce overlap and ensure public health care is aligned with provincial priorities as outlined by the chief medical officer of health," Jones said in a speech to delegates. "We will be providing one-time funding and support to public health units that voluntarily merge, to increase their ability to provide care to more people."
Surprise Resignation of Chief of Staff
It seemed Clark and the other Ford government ministers ended the day not just unscathed, but almost on a high note as the Ministers' Forum wrapped up. Then news broke of the resignation of Clark's chief of staff around 5:20 p.m. and became the top story on the 6 p.m. television newscasts.
The adage that a week is a lifetime in politics was mostly confirmed yet again as it was only one week and six days previous to the release of Auditor General Bonnie Lysyk's scathing report saying all but one of the parcels being removed from the Greenbelt for development were suggested by Ryan Amato, Clark's chief of staff. Ford at the time appeared ready to tough it out, saying he had confidence in Clark and the "buck stops with me." Now with his chief of staff gone, it is inevitable that the full focus of the opposition parties will now be on Clark.
The AMO conference wraps up in London on Wednesday.  MW
✯ Municipal World Executive and Essentials Plus Members: You might also be interested in Mark Mullaly's article: Strong mayors: What regional roadblocks?
---
Greg Crone is Executive Editor of Municipal World.
Related resource materials: