UBCM 2023: Decriminalization, wildfires highlight conference agenda
October, 2023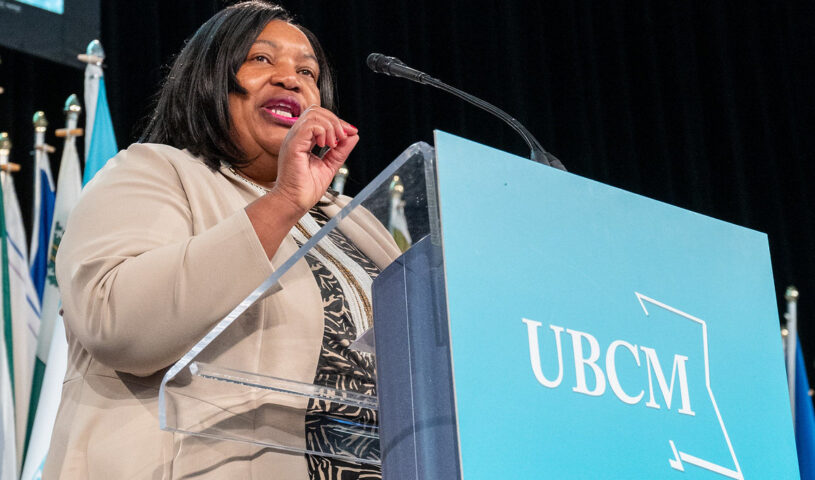 At the 2023 Union of BC Municipalities (UBCM) convention in Vancouver, Coquitlam city councillor Trish Mandewo was acclaimed as president. Photo: UBCM
Decriminalization of possession of some illegal drugs and coping with the impact of wildfires were the top items discussed at the Union of BC Municipalities (UBCM) annual conference held Sept. 18-22  in Vancouver.
More that 2,000 people from across the province attended the conference at which Coquitlam city councillor Trish Mandewo was acclaimed the new UBCM president. Mandewo had previously held the title of first vice-president and succeeds Whistler councillor Jen Ford as president.
"I am excited and committed to serving in this role and working alongside such incredible colleagues and friends," Mandewo said.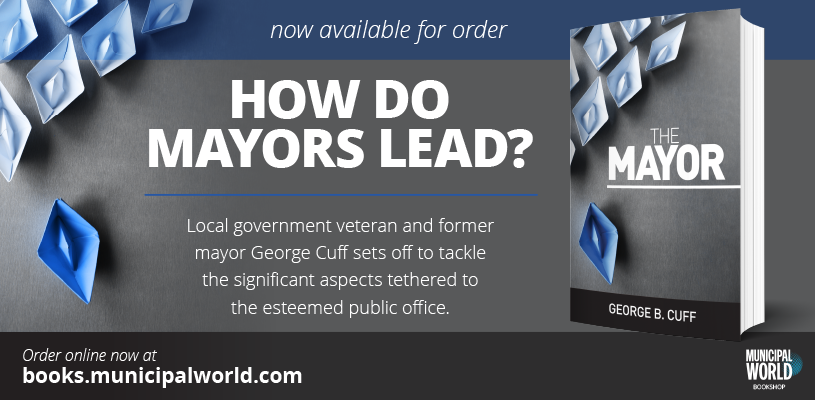 Speakers and attendees at the conference discussed a wide range of issues of importance to local government in the province such as how local governments can better engage with First Nations.
Topping the discussions was concerns linked to the decriminalization of possession of some illegal drugs.
Decriminalization of Toxic Drugs
In August, the B.C. Coroners Service reported 174 toxic drug overdoses in the province. That brings the total number of British Columbians killed by toxic drugs this year to 1,629.
Earlier this year, B.C. became the first Canadian province to decriminalize certain illegal drugs for personal use. In January, Health Canada granted the province an exemption from the Controlled Drugs and Substances Act. This will last until January 2026. The exemption means that adults will not face criminal charges for possessing small amounts of certain drugs. That includes the opioid fentanyl, which has been a major factor in many overdose deaths.
B.C. Health Officer Bonnie Henry briefed the conference on the province's new drug decriminalization pilot. While she said the pilot was not perfect, Henry said the provincial government is standing by its decriminalization policy. "The solution is not to go back to arresting people, particularly people who are visibly homeless," she said. "None of us want drug use around our children, but we need to look at these issues in ways we can support public safety, and public health."
Stopping the Harm
Henry advocated for decriminalization as a key strategy to addressing the toxic drug crisis in her 2019 report, Stopping the Harm: Decriminalization of People Who Use Drugs in B.C. The Canadian Association of Chiefs of Police also endorsed decriminalization as a way to reduce public health and public safety harms.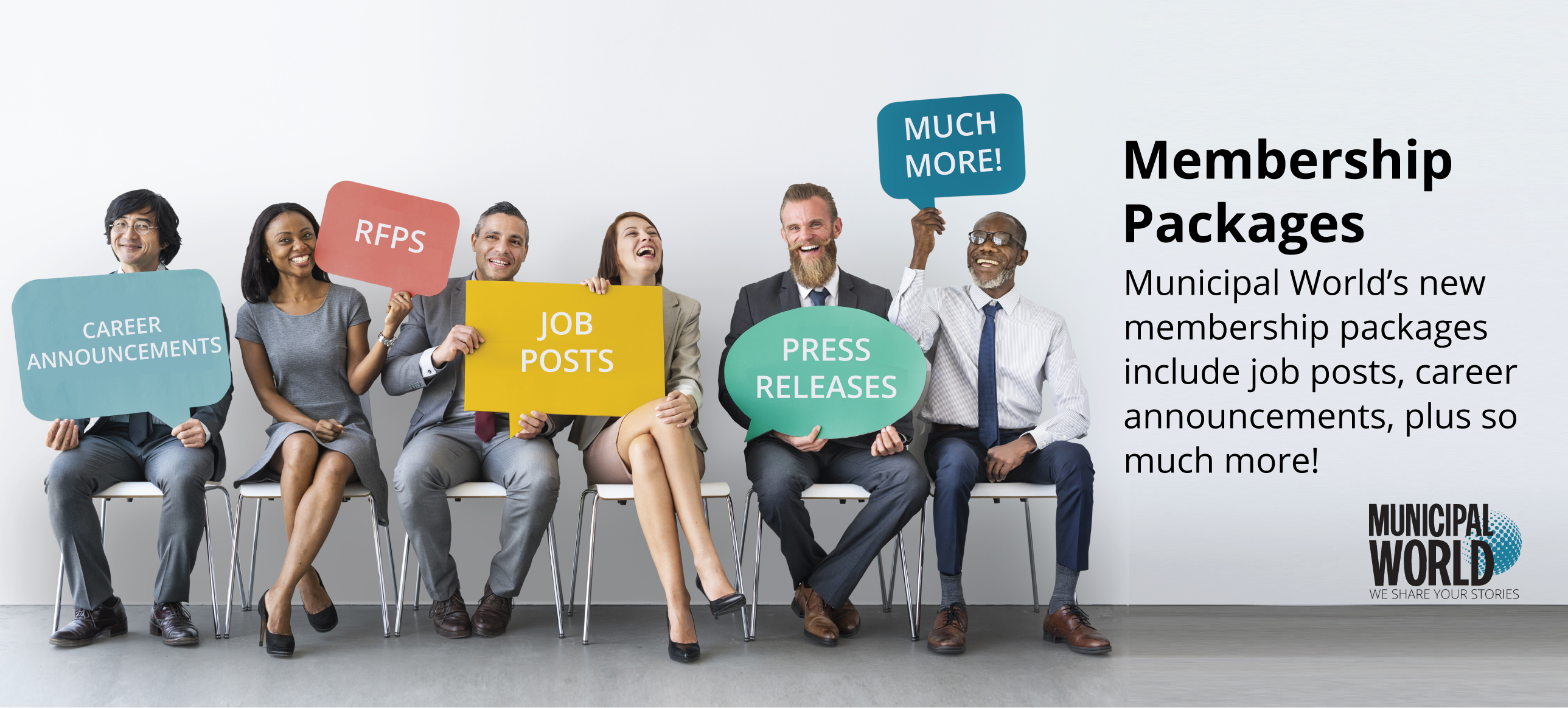 "Part of it needs to be in the health system, but we also need to address those inequities that have been exposed in our social supports – whether it's housing, income security, and food insecurity," Henry said. "Those are also important things that we need to work on together."
Premier David Eby told the conference the biggest challenge facing the province is finding the personnel need to treat people suffer with addiction. One way to find more health care workers is to make it easier for people with foreign credentials to work in Canada. Eby said part of the province's Health Human Resources Strategy would involve developing faster ways to allow internationally trained medical workers to work in B.C. hospitals.
"What I heard was a clear message to the province, saying that decriminalization, without the adequate supports for treatment, as well as things like safe consumption and housing, is not working," Mandewo said.
Record Wildfires Impacting Municipalities
Another major issue at the conference was the impact of wildfires across the province. B.C.'s 2023 wildfire season has been declared the most destructive ever recorded based on the size of the areas burned.
That declaration was made in mid-June, not even halfway through the wildfire season.
"Our members want the province to be investing more in preventing wildfires by removing fuel from the forest surrounding communities. We saw what happened in Kelowna," Mandewo said.
In August, West Kelowna was put under a state of emergency after the McDougall Creek wildfire grew rapidly. The fire damaged or destroyed 190 properties and caused more that 10,000 to be evacuated. Around half the homes destroyed in this year's fire season were lost in the Kelowna area.
That state of emergency was lifted at the end of September. According to the B.C. Wildfire Service, 2,217 fires have burned through almost 25,000 square kilometres of land this year. That's significantly higher that the previous 2018 record of 13,540.
An area of concern for municipal leaders is the impact of logging on the wildfires. At the conference, members endorsed resolution LR1 calling on the provincial government to pause its current forest initiatives until local governments can assess the impacts of this year's wildfires.
"If we look forward to the next fire season, we also heard that they (members) are looking to have the need for a FireSmart building code, better cooperation between all partners … as well as more training for local firefighters," Mandewo said.
Climate Change Challenges
District of Vanderhoof Coun. Brian Frenkel pointed out some 2.5 million cubic metres of land based in British Columbia has been burned.
"We're asking the government to pause its current forest initiatives … until we do a proper inventory to see what's left out there," Frenkel said. "And we don't want these stands and this timber to be left as wicks for future fires that with affect all of our communities."
The return of the El Niño was officially confirmed in July by the World Meteorological Organization. The phenomenon refers to the above-average sea-surface temperatures that periodically develop across parts of the Pacific Ocean. Warmer water temperatures can force the Pacific jet stream to move south of its usual position. As a result, areas of North America can become drier than usual.
"We're anticipating next year is going to be large as well," Frenkel said. "If we're adding to the fuel capacity of the land base, then we need to be able to say hold on let's take a second and look at the initiatives that government are doing with a fire lens on it."  MW
✯ Municipal World Executive and Essentials Plus Members: You might also be interested in Greg Crone's article: Affordable housing, need for new fiscal model dominate FCM meeting.
---
Ibrahim Daair is Staff Writer at Municipal World.
Related resource materials: