Hotter days are coming and Canada's cities need to adapt
November, 2023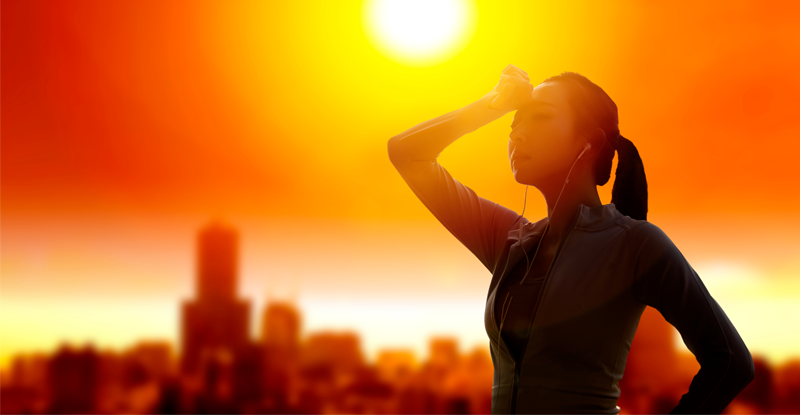 As summers get hotter and longer, cities will need to take steps to mitigate the effects of heat islands.
The summer of 2023 was marked by extreme weather across Canada. Record-breaking wildfires covered cities in dense smoke. Floods wreaked havoc in Atlantic Canada and heatwaves have sent the mercury rising.
What's in store for the summer of 2024? A report by the Intact Centre on Climate Adaptation at the University of Waterloo said that several Canadian cities will be impacted by more extreme heat in the years and decades to come. The report, issued in April 2022, says we can expect more days with temperatures above 30 C and longer heatwaves.
Several of Canada's larger urban centres – including Toronto, Montreal, and Ottawa – made the list. Other cities including London, Kelowna, and Kitchener are also likely to experience more heat. "Extreme temperatures and heat waves already occur across Canada and will become more extreme in the future," the report said.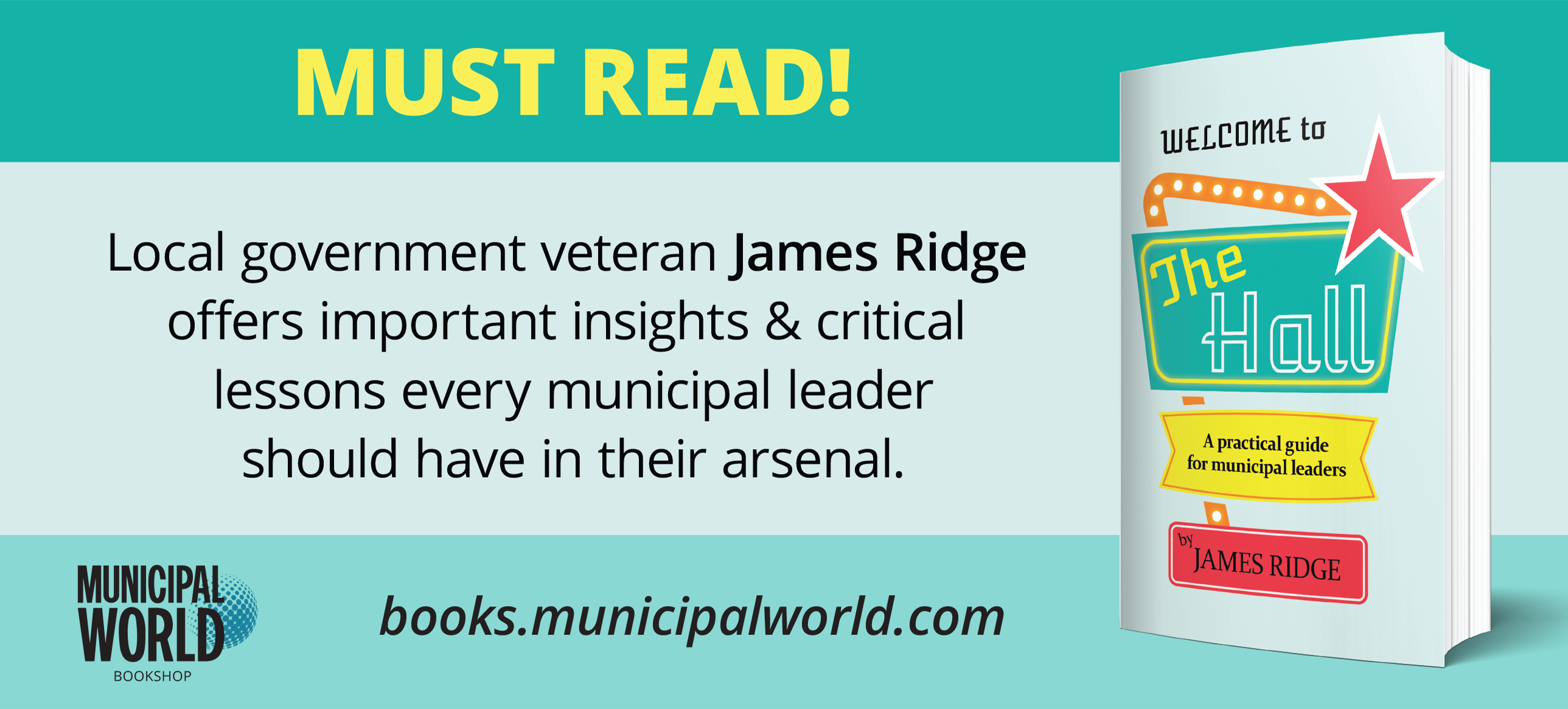 Dangers of Urban Heat Island Effect
Cities are affected by what is called the urban heat island. Typically, the more densely built-up an area is, the more heat it traps. So, areas like downtown cores are particularly susceptible to becoming hotter than the surrounding areas. Dense urban areas can often be notably hotter than the surrounding countryside. Daytime temperatures in urban heat islands can be up to 15 C hotter than surrounding rural areas.
"Urban areas are the hot spots of global warming," the report said. "The situation is growing more dangerous, driven by irreversible climate change – Canada is warming, on average, at twice the global rate."
Urban heat is more concerning for Canada, where the population is more centred around urban areas than many places elsewhere in the world. Globally, more people are moving to cities and the United Nations projects that by 2050 well over half of people will live in cities. But in Canada, more than 80 per cent of people already live in urban areas.
Extreme heat can exacerbate the effects of wildfires and climate change. It can also cause serious health concerns and lead to deaths. The B.C. government estimated that more than 600 people died in the province during the 2021 heat dome.
As summers get hotter and longer, cities will need to take steps to mitigate the effects of heat islands. For Joyce Kim, assistant professor at the University of Waterloo's Department of Civil and Environmental Engineering, that means co-ordinating with health services to make sure vulnerable people are aware of the risks and can get help when they need it.
Kim said there is a need for better data on who the most vulnerable people are and how to make sure they get assistance. During the 2021 heat dome, B.C.'s 911 service saw a massive increase in calls. Knowing where and who the most vulnerable people are can better equip emergency services to get to people quickly during extreme weather events.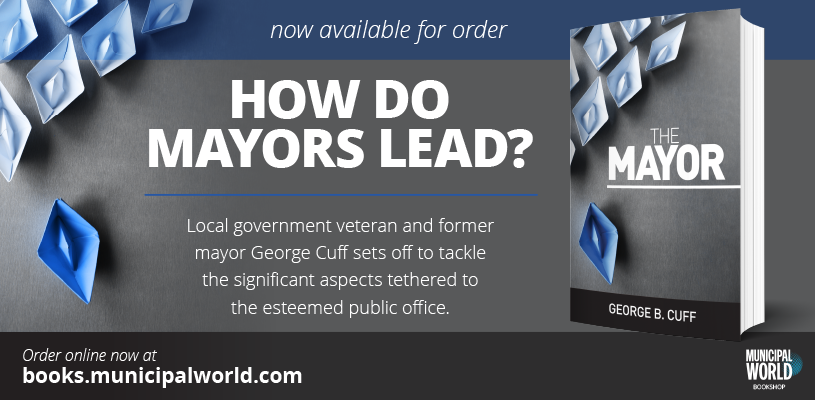 Study Shows Canada is Not Prepared
Natural hazard researchers at the University if Waterloo recently published a study into Canada's level of emergency preparedness. The study conducted by researchers with the university's Partners for Action initiative outlines way governments can improve communication during extreme weather events.
They found that preparedness for such events was generally low. In addition, the study noted that people with lower incomes were generally less prepared for emergencies, as were newcomers to Canada.
Preparing for hotter conditions also means adapting building codes and regulations to make sure buildings are resilient to extreme heat as well as the cold weather.
"In Canada, for a long time, winter was the primary focus for our building codes and what happens in summer was largely neglected," said Kim.
Canadian cities will need to rethink the way they build. Adapting for heat means municipalities need to ensure buildings are better ventilated and air conditioned. In addition, windows – especially in taller buildings – need to be operable. The country's largest cities are filled with skyscrapers that can trap more heat the higher you go.
"Both Vancouver and Toronto have a large appetite for tall glass buildings," Kim said. "And they are really energy intensive to cool during summertime, and during heatwaves they literally turn into an oven."
In high-rise buildings, the top floors can often be several degrees warmer than those closer to the ground. When vulnerable people live on those floors that can make extreme heat an especially concerning problem. Making those buildings more livable means municipalities will need to update some of their regulations.
"I think that's somethings municipalities can do – maybe restricting certain window to wall ratios in light of extreme heat," said Kim.
Another important issue municipalities need to keep in mind is the risk of power outages and the impact that can have on people's well-being. Power cuts during heatwaves mean people have few if any ways to stay cool.
"During extreme heat events there is a high likelihood of power outages," said Kim. "Even if we provide air conditioners to everyone, if there's no power they're not going to work."
Governments may also need to reassess the types of incentives and rebates they offer and figure out ways to encourage development that accounts for the heat. For example, California's Building Standards Code includes requirements for cool roofs that help reduce temperatures inside buildings on hot days.
Experts say Canada's regulators need to implement those kinds of requirements to make our homes and workplaces more livable in the future.
"I think it will take a long time for building codes to really understand the resilience and survivability inside buildings during these extreme events," Kim said.  MW