To support Reconciliation, governments must better engage with Indigenous communities
September, 2023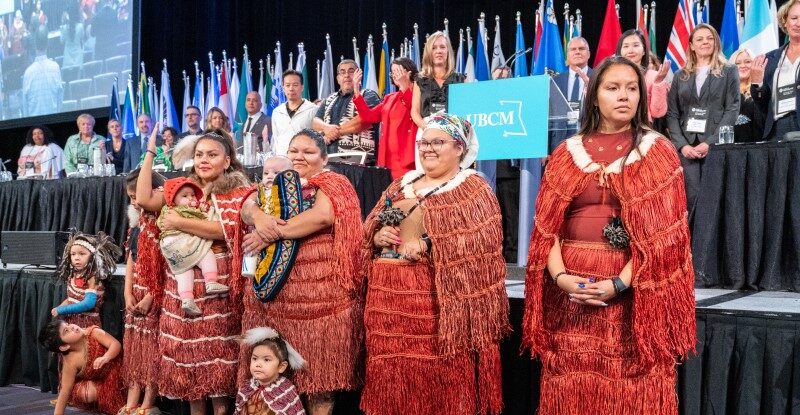 At the 2023 Union of BC Municipalities (UBCM) convention in Vancouver, municipal officials and Indigenous leaders held workshops to consider ways municipalities can support Reconciliation. Photo: UBCM
As Canada marks the National Day for Truth and Reconciliation, many have called on federal, provincial, territorial, and municipal governments to prioritize Reconciliation with Indigenous Peoples. In particular, experts and Indigenous leaders have called on municipalities to do their part to address challenges and inequalities many Indigenous communities continue to face.
At the Union of BC Municipalities recent convention in Vancouver, municipal officials and Indigenous leaders held workshops to consider ways municipalities can support Reconciliation. Speakers highlighted that more inclusive decision making is a critical part of the Reconciliation process.
"Ensuring that we continue to have inclusion in local decision making I think is incredibly important," said BC Treaty Commission chief commissioner Celeste Haldane, one of the presenters at a session on post-treaty opportunities for local governments. "We are on the verge of having more treaty nations. We have eight moder treaties here in British Columbia, and it was really their treaties and relationships that forged the pathway for inclusion on local government."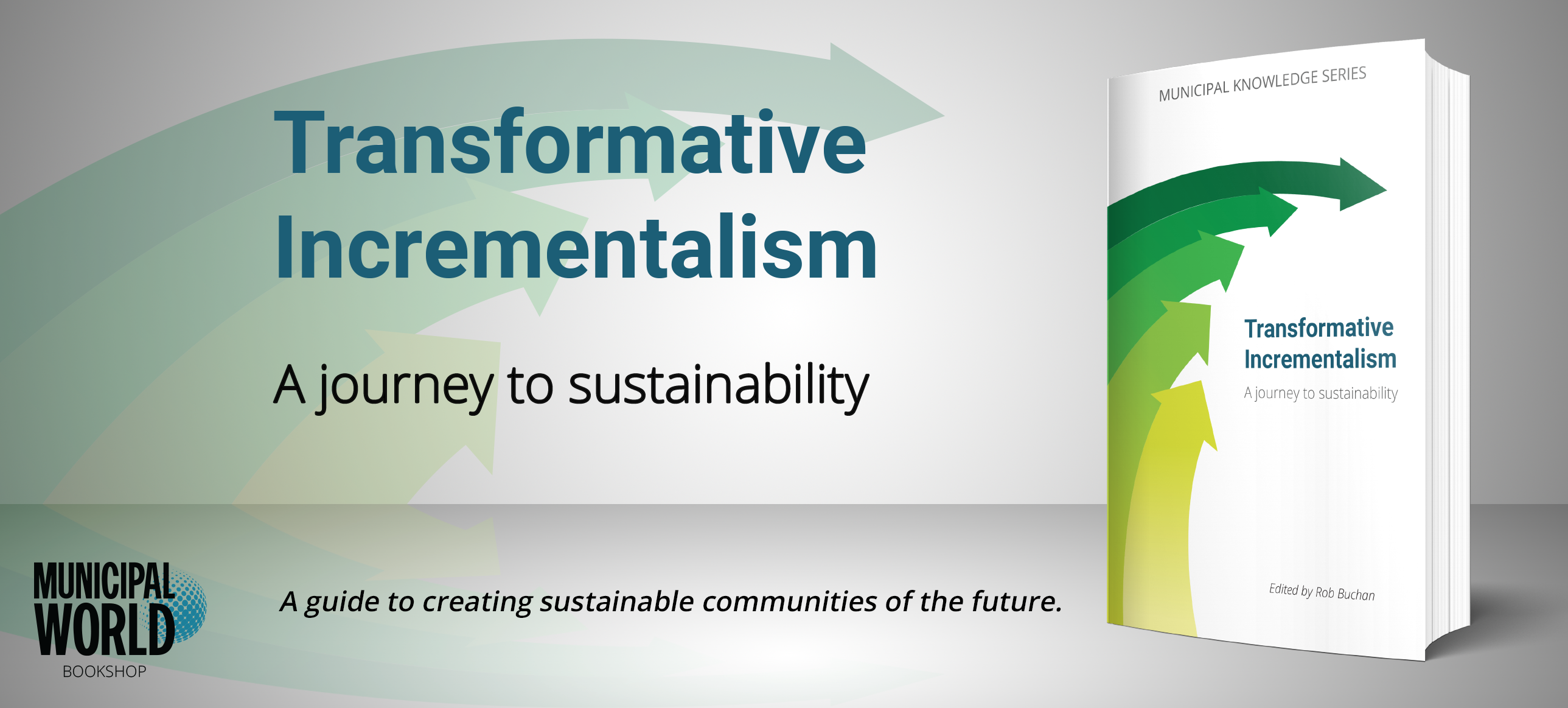 Future of Reconciliation Requires Collaboration
An important way that municipalities can support Reconciliation is by raising awareness of the ways systemic inequalities are continuing to impact Indigenous people's lives.
"Indigenous communities often have unique needs and have historically faced significant barrier in accessing services," said Mandell Pinder associate Elisa Penn, one of the speakers at a session on implementing the United Nations Declaration on the Rights of Indigenous Peoples (UNDRIP). "UNDRIP sets out the human rights standard for how municipalities engage and work together with Indigenous Peoples. Every mayor and council should read UNDRIP and create an action plan to implement provisions that are particularly within their jurisdiction."
The UN declaration provides a framework for governments to design genuine and meaningful consultation processes with Indigenous Peoples. In 2021, the federal government passed the United Nations Declaration on the Rights of Indigenous Peoples Act into law. The act provides a roadmap for the Government of Canada and First Nations, Inuit, and Métis to work together to implement the principles of the declaration.
That came two years after British Columbia created its own UNDRIP law. The act established the UN declaration as the province's framework for Reconciliation. However, since then, take up of UNDRIP in other provinces have not taken similar steps.
"The future will be in collaboration. The future will be in attempting to provide free, prior, and informed consent so that the nations can exercise the right to self-determine," said Hlidax – John Kervel, a senior advisor on Indigenous response policy at B.C.'s Ministry of Emergency Management and Climate Readiness.
Room for Improvement in Reconciliation
Saskatchewan's government recently updated its framework for consultation with Indigenous nations and communities. The update is the first time changes have been made to the framework in 13 years. However, Indigenous leaders have rejected the updated framework, saying it does not go far enough.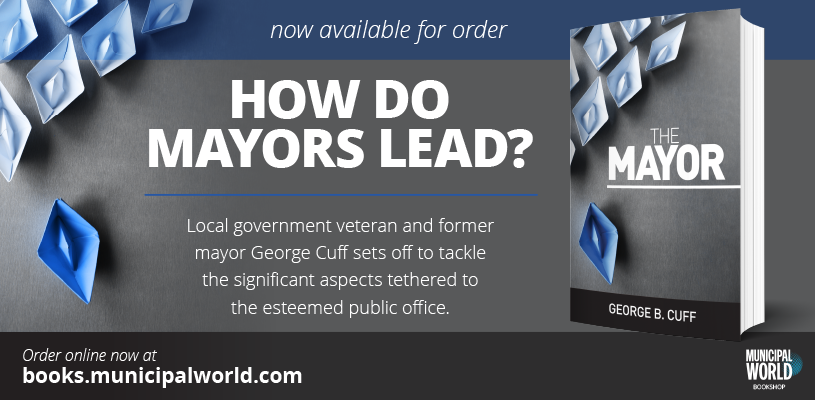 Bobby Cameron, Chief of the Federation of Sovereign Indigenous Nations, said the government continues to make bad policy and legislation and implement programs that exclude Indigenous people. "This is why our Nations don't want to contribute to revising the province's already deeply flawed consultation policy. We reject their Consultation Policy Framework," he said. "Municipalities should strive to develop and provide accessible, equitable, and specific services to their Indigenous community."
A lack of awareness or understanding can sometimes result in officials making poor comments and policy decisions. In late august the mayor of South Bruch Peninsula resigned after a recording emerged online of him making comments about an Indigenous community.
Former mayor Garry Michi questioned the decision to invest in building a new water treatment plant for the Chippewas of the Nawash First Nation. After the comments emerged, Nawash First Nation released a statement saying they were "deeply offended" by Michi's comments. The First Nation added that his comments showed "an utter disregard and lack of respect to our people and all First Nations who have been deprived of basic human rights, including the most basic need of access to clean drinking water."
The Chippewas of the Nawash First Nation has been under a boil-water advisory since January 2019. Work is underway on a new plant that will provide clean drinking water for 264 homes in the First Nation.
The federal government of Justin Trudeau promised to work to lift all water advisories when it was first elected in 2015. According to Indigenous Services Canada, 143 long-term drinking water advisories have been lifted since November 2015. As of August 2023, 28 still remain in place in 26 communities. One of those is the longest-running boil water advisory in Canada.
Neskantaga First Nation is an Ojibwe community located 436 kilometers northeast of Thunder Bay, Ont. The community has been under a boil water advisory since 1995.
Disproportionate Effects of Climate Change
In particular, climate change is impacting Indigenous communities. This summer's wildfire season was one of the worst in recorded history.
"We've been seeing impacts of climate change in B.C.'s forests for more than 20 years," said Colin Mahony, research climatologist, B.C.'s Forests Ministry. "In the last seven years we've had four absolutely huge fire years. The 2023 fire season is now approaching double the burned area of what we thought was the extreme fire year of 2017."
Indigenous communities frequently evacuate during wildfire season. One recent analysis of the Canadian Wildland Fire Evacuation Database found that 16 communities were evacuated five or more times from 1980-2021. All but two were First Nations reserves. Over the summer, more than 100 fires affected 93 First Nations. According to Indigenous Services Canada, almost 25,000 people were evacuated.
Earlier this year, the B.C. government announced new measures to protect old growth and co-develop forest management plans with First Nations.
"This is a collaborative process where the government works with First Nations and communities to redesign how we manage our landscape," Mahony said. "That's a significant opportunity to change the way we do things.
"The province's commitment to continue implementation of the Old Growth Strategic Review and to increase Forest Landscape Planning opportunities for First Nations are both vital to increasing the participation of First Nations in the forest sector as full partners," said Lennard Joe, CEO of the First Nations Forestry Council.  MW
✯ Municipal World Executive and Essentials Plus Members: You might also be interested in Roy Pogorzelski's article: The municipal role in Truth and Reconciliation.
---
Ibrahim Daair is Staff Writer at Municipal World.
Related resource materials: