Mayor Naheed Nenshi: Looking back on a local government legacy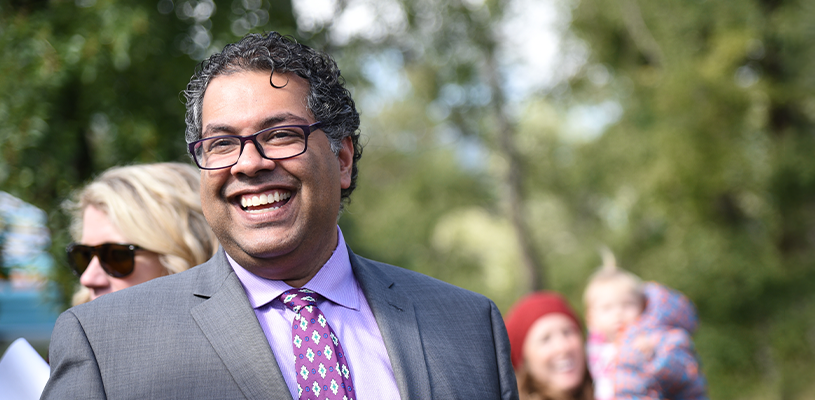 Calgary is attempting to make a comeback from serious economic challenges. Those existing fiscal obstacles were worsened by the wholesale upheaval caused by the pandemic. And so, it might seem like a strange time for the city's third-longest serving mayor to say goodbye.
But the truth is, Calgary Mayor Naheed Nenshi sees this as the perfect time to step away from city hall.
Goodbye to the Mayor's Office
As 15 months of local health restrictions have eased in Calgary, the mayor has been able to venture out again. While out and about, many people have asked him why he is leaving, given the state of the city and, indeed, the world.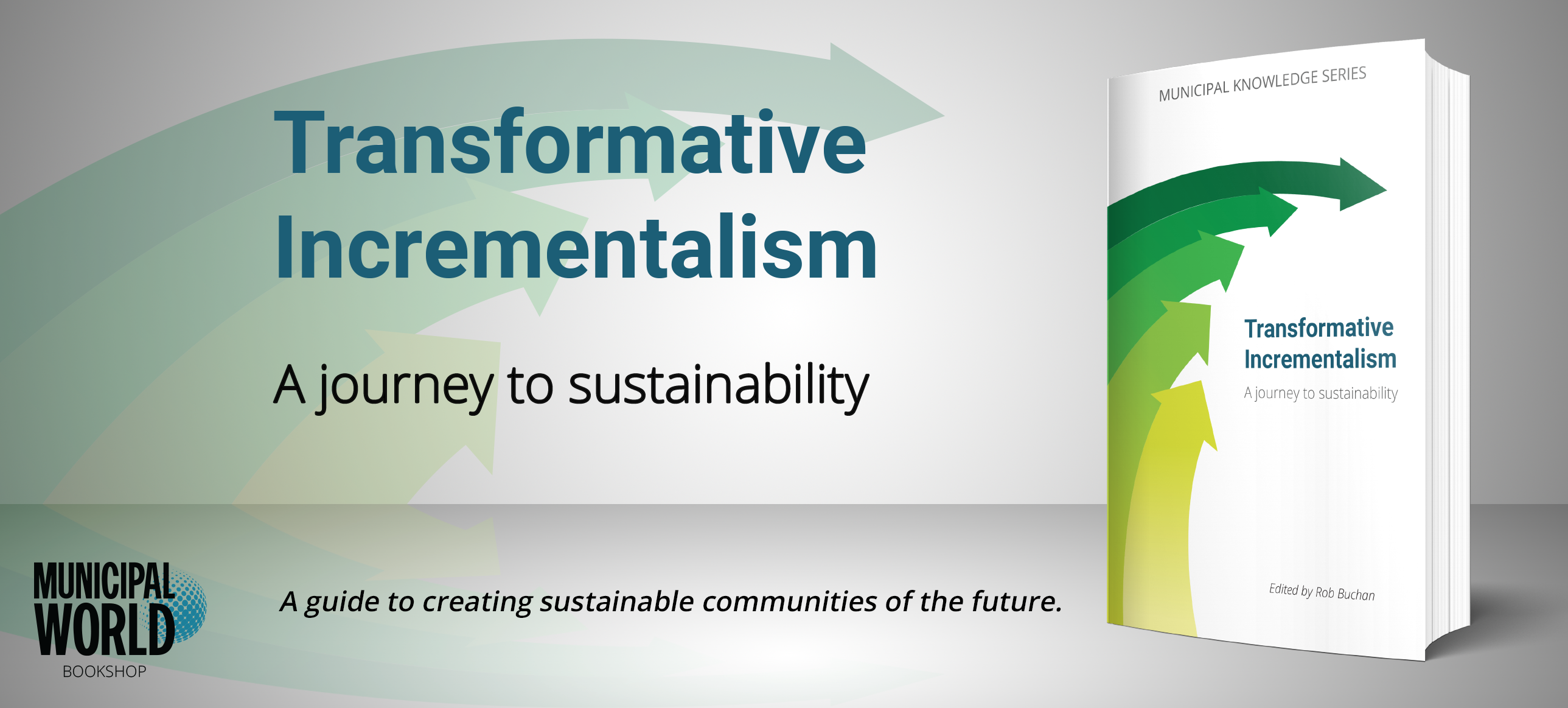 With his track record of out-of-the-box thinking, it should come as no surprise that Mayor Nenshi sees his situation in a different way.
"I look at everything we've been through over the last year – and indeed everything we've been through over the last seven or eight years in Calgary – as a real time of tension and of change. But rather than seeing that as a threatening time, I actually see it as a time of creation," Mayor Nenshi said. "It's a time when the concrete is wet, and we have the ability to reshape what our community looks like. That is actually a time where it can be helpful to have new voices and young voices and diverse voices coming in with their ideas."
Fresh Faces in City Hall
Mayor Nenshi has sat in his office at city hall for some 11 years. He has three months left on the job, with a lot of work still to do. His goal is to wrap up several difficult projects and make sure the city is on a good footing. Mayor Nenshi said he hopes to leave the new council with "a bit of a clean slate, and a bit of money in the bank" so they can begin crafting what Calgary's post-pandemic landscape looks like.
The mayor said he knew the October election would bring fresh ideas into city hall. What he didn't expect was the massive turnover Calgary council seems to be on the verge of witnessing.
Depending on how the chips fall, Mayor Nenshi said it's possible the city's 15-person council – 14 councillors plus the mayor – will end up with between 12 and 14 new members. That is something never seen in Calgary before. He's pretty sure it is something no large city in Canada has seen before. Given his usual positive outlook, Mayor Nenshi said he sees a chance for "generational change" that Calgarians will enjoy.
Legacy Conversation a Challenge
While still quite busy, Mayor Nenshi said he has allowed himself some introspection. He admits the question of what his legacy will be is the one he has dreaded most with his pending retirement from the mayor's office.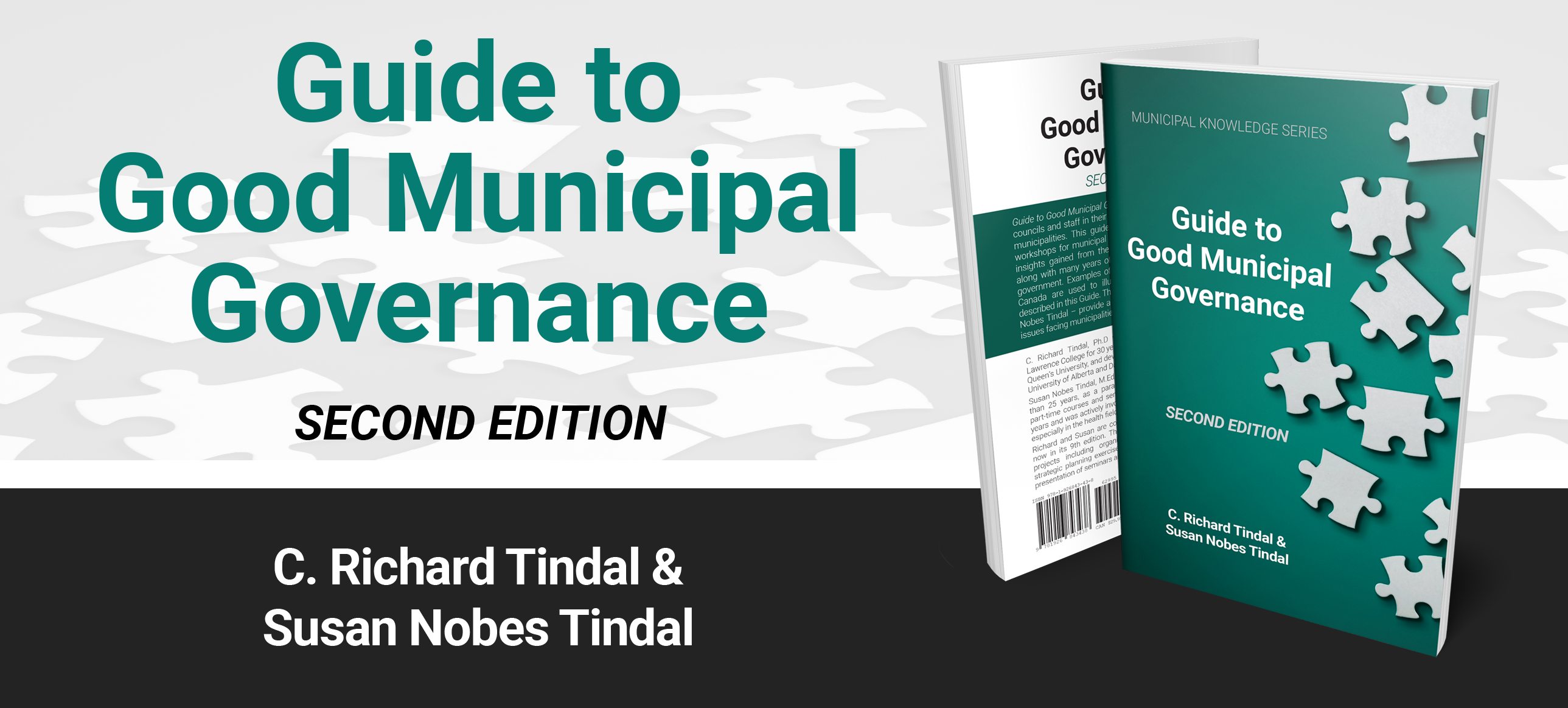 But, when pressed, he can point to many achievements over the past 11 years. During his tenure, council has made the largest investments in transit in in the city's history. Calgary has invested in "an enormous amount of social infrastructure." The city also created permanent funding for community and social infrastructure.
And while he acknowledges all of that is impressive, it's not what he thinks about the most. Civic engagement and voter turnout was quite low when he first ran for office in 2010. People didn't get excited about civic issues. The public, he explains, thought of government – all government, but especially their municipal government – as something that happened to them. Government wasn't something that happened with them or was even about them.
Times have changed. Programs like 3 Things for Calgary – which encouraged every citizen to do at least three acts of community service, big or small, each year – have pushed citizen engagement to the forefront.
"I'm really excited about leaving that behind. People are more involved; city politics is more fiery for better or for worse. People are much more engaged in the building of their communities," Mayor Nenshi said. "I do think that the fact that people are really taking a stake in the future of their community is the most important thing for me."
Praise for the Municipal Sector
Mayor Nenshi is one of the most prominent local government figures in the country. As such, he is uniquely qualified to speculate on the future of the municipal sector. Canada, he adds, has been blessed over the last decade with a crop of strong mayors.
Mayor Nenshi has been a big part of the Federation of Canadian Municipalities' Big City Mayors' Caucus. They are a remarkable group, he said, and quite thoughtful. The thing he has loved most about them is that they come from every political background. Many of them are municipal specialists, such as himself. They don't really identify with any political party. There is John Tory in Toronto – well, Mayor Nenshi jokes, his last name is Tory. Bonnie Crombie in Mississauga and Mike Savage in Halifax were Liberal MPs. Kennedy Stewart in Vancouver was a New Democrat MP.
The mayors all have quite diverse political backgrounds. Mayor Nenshi is proud that this eclectic group parks their ideologies at the door. They work for what's best for cities and what's best for the country. And that, he adds, is "incredibly, incredibly powerful."
Calgary's Local Government Excellence
Over his time on council, Mayor Nenshi said the city has worked to establish the lowest property tax rates in the country. Staff at the city have worked tirelessly on a very simple premise. Mayor Nenshi asks all his 15,000 or so colleagues at the city to reflect each day – "Is what I am doing right now making it better for someone to live here?" Besides this philosophical focus, city staff have also been fiscally prudent. They have worked to removed almost a billion dollars from the city budget – and without cutting services.
This, and many other reasons, is why Mayor Nenshi said he remains a champion for local governments.
"These are the sorts of things where you can have true impact on people. You can use the power of government to really improve people's lives. To me, those are the things that matter," he said. "I think that the local governments have figured this out."
Looking Toward the Future
Mayor Nenshi is preparing to say farewell to city hall. Before he does, he offers some advice to those looking to take over his office – or for anyone seeking political office. He offers it because he remains grateful to anyone willing to put their name on a ballot. Set aside partisanship. The goal of politics, he explains, should be about seeking to unite more than divide. In federal politics today, that has too often not been the case. It would be "a real pity," he adds, if municipal politics went that way.
So, what's next for him? Well, it is time "for a little break," Mayor Nenshi said. But that, he is quick to add, doesn't mean people shouldn't expect him to stay away too long.
"Everybody in Calgary knows the word seva, which in most South Asian languages means service. Selfless service. And so, I have decided that it is time for me to figure out how to do seva in a new way, outside of politics," he said. "I hope, if people will let me, to be part of the story of the city and the country going forward. But outside of politics. At least for now. I'm in no rush."  MW
✯ Municipal World Insider and Executive Members: Thank you for supporting Municipal World. We are working on a detailed member survey to be released later this year to ensure we are serving your needs. Please send any feedback directly to Municipal World Editor and Publisher Scott Vokey at scott@municipalworld.com in the meantime.
---
Sean Meyer is Senior Content Editor for Municipal World.
Related resource materials: