Municipal leaders applauded for COVID-19 response, but visions for Ontario's recovery vary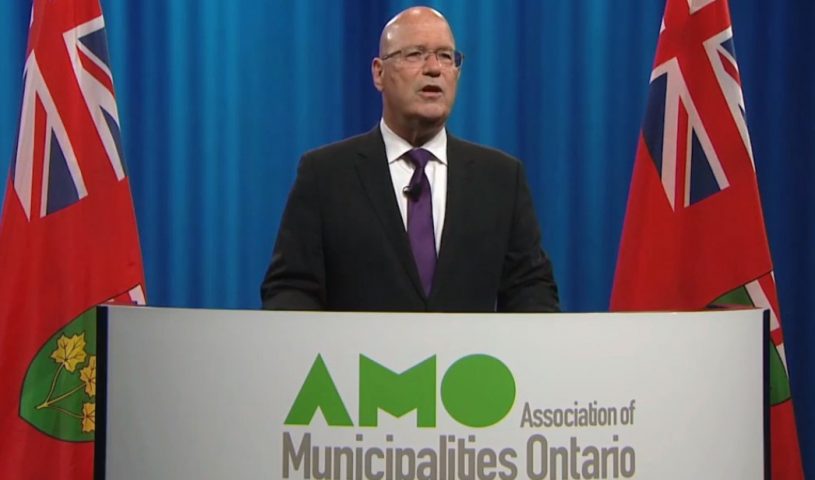 Minister of Municipal Affairs and Housing Steve Clark addresses delegates during day two of the Association of Municipalities of Ontario virtual conference.
The early days of the COVID-19 pandemic brought a spirit of bipartisanship to provincial politics as all parties worked together to stem the tide of unprecedented change being faced by municipalities across Ontario.
Day two of the Association of Municipalities of Ontario (AMO) virtual conference, however, saw a trio of provincial heavyweights present three distinctly different visions for not only addressing the pandemic, but facing the province's future as well.
As Premier Doug Ford spoke the day before, Minister of Municipal Affairs and Housing Steve Clark took centre stage for the Ontario government – well, on video at least – to first applaud AMO for putting on its first ever virtual conference. He also thanked the premier for his leadership, and for the efforts of local government leaders from across the province.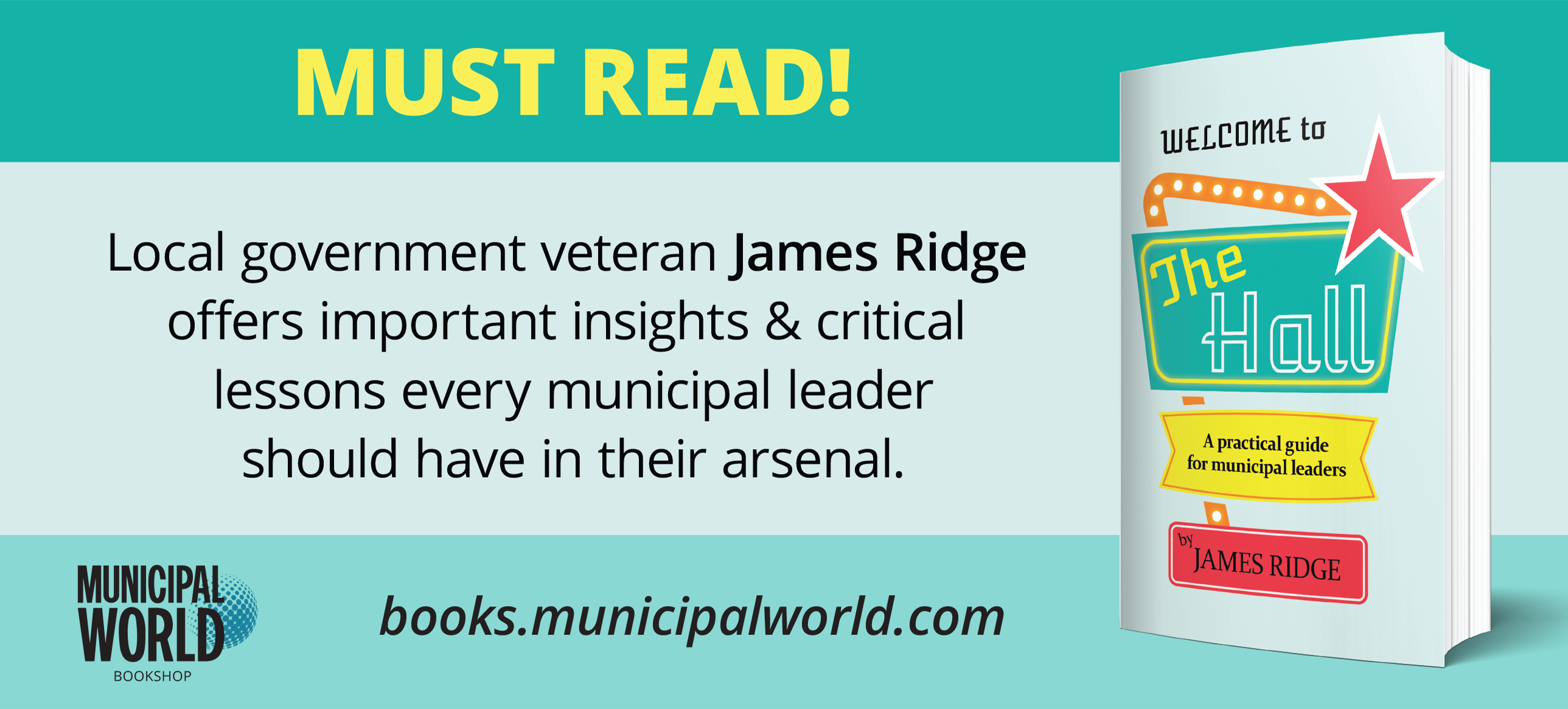 Those efforts, he said, led to the recent Safe Restart funding agreement between Ottawa and the provinces that will see some $4 billion roll into the province to support emergency operating funds and transit operations.
"Premier Ford knows that municipalities are on the frontlines and he was relentless in securing a deal that would ensure our communities are supported through these challenging times," Clark said. "I know, as we move forward, helping thousands of people get back to work, municipalities will be key partners in Ontario's economic recovery."
Clark also detailed the Ontario government's efforts to support municipalities in the early days of the pandemic by providing them the flexibility to hold online council meetings, redeploy municipal staff, and even allow for the expedited passage of by-laws to create and extend patios and covered outdoor dining areas.
"It is imperative that we pull out all the stops when it comes to supporting economic recovery. Municipalities have faced unprecedented challenges in 2020 and you have risen to the challenge," Clark said. "I applaud each and every one of you for your unwavering dedication, grit, and selfless determination."
Horwath Says Province Must Take Action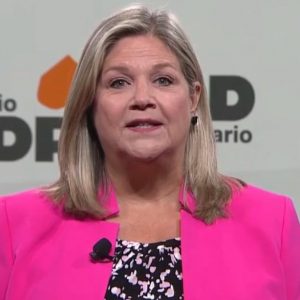 Next, delegates heard from Ontario NDP Leader Andrea Horwath, who brought her voice as the province's Official Opposition. Horwath also praised AMO in their work to support negotiations on the Safe Restart funds, which she said have bought the province, "some valuable extra time."
The spirit of bipartisanship wavered somewhat when Horwath turned attention to the premier, calling on him to "stop sitting on his hands and waiting for Mr. Trudeau to save local businesses."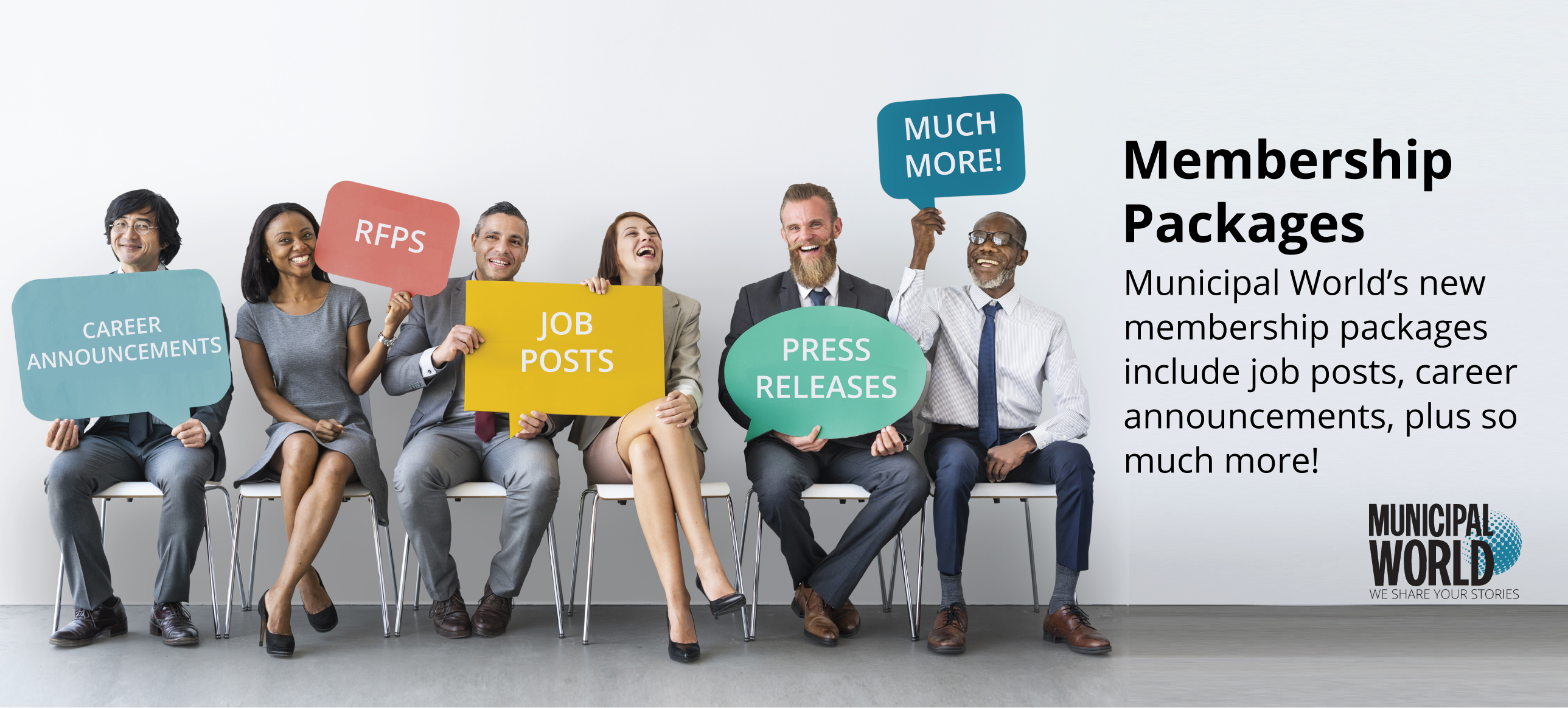 The NDP, she said, are calling on the province to look at their suggestions for a 75 percent commercial rent subsidy, a utility payment freeze, and a grace period on auto insurance for taxis and ride sharing drivers. In addition, she called for creation of funds to support remote work setup and safe reopening costs, along with another that would be an emergency fund focused on small businesses and entrepreneurs.
"Like municipalities, our local businesses know what they need to rebuild and thrive. We just need a government to step up, and get it done," Horwath said. "It is critical that we avoid the trap of returning to normal. While COVID-19 has done tremendous damage to our communities, our municipalities, and the economy of our province, the status quo before the pandemic wasn't good enough."
Del Duca Calls for Change to Status Quo Politics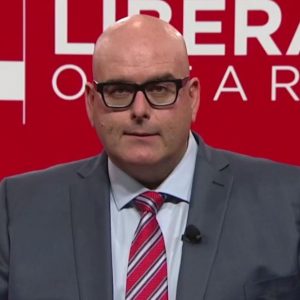 Like Clark and Horwarth before him, new Ontario Liberal Party Leader Del Duca applauded AMO's efforts to bring the annual conference to life in its new virtual formal.
"Over the years, this gathering has been held in every corner of Ontario, but this is the first time it has been held in every place in Ontario," he said. "Thanks for welcoming me into your home."
Del Duca said that if COVID-19 has taught us anything, it's that so much can be achieved when Ontarians work together. The only way to defeat major challenges like the pandemic, climate change, or global recession, he added, is for people to work together.
However, he also admonished the political status quo for no longer serving the needs of Ontarians.
"For way too long, too many political parties, including my own, and too many leaders, including many who I admire, have looked at our province as a collection of winnable or unwinnable ridings, instead of places where our friends and neighbours live," he said. "That's got to stop. We only have to look south of the border to see the toxic and deadly results of hyper-partisan politics."
Supporting an increase to the Gas Tax funds for municipalities, along with decentralizing provincial government, supporting entrepreneurship and small business, and committing to achieving broadband internet access across the province, Del Duca focused the remainder of his remarks on education, particularly in the time of COVID-19.
"Exactly three weeks from today, Ontario's public schools will reopen," he said. "I am deeply concerned the current governments plan for the reopening fails to make the grade."  MW
 ✯ Municipal World Insider and Executive Members: You might also be interested in the article: Relationship with municipal partners is more important than ever: Premier Ford. Note that you can now access the complete collection of past articles (and more) from your membership dashboard.
---
Sean Meyer is Senior Content Editor for Municipal World. During his 25-year career in journalism, Sean has covered municipal politics in several small- and medium-sized communities and gained an understanding of the structure and political framework of government.
Related resource materials: