Federal Election 2021: Where the parties stand on the issues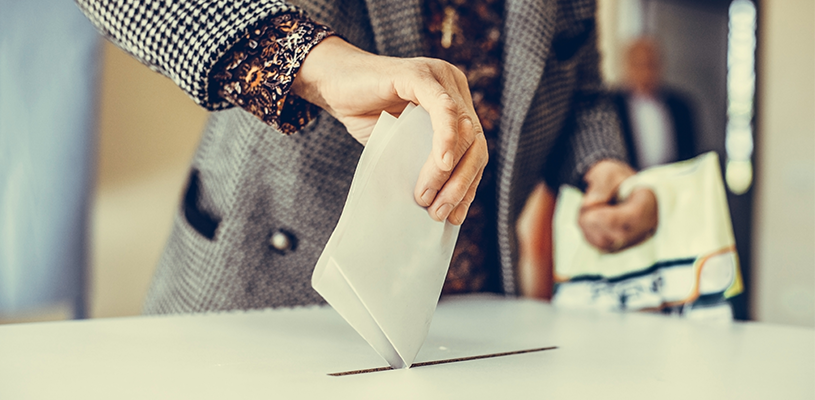 Canadians will go to the polls on September 20 for the second time in almost two years.
Prime Minister Justin Trudeau is hoping to increase his party's share of seats in the House of Commons and return to government with a majority.
The Liberals released their 2021 platform on September 1. Polls that started with the Liberals comfortably ahead of Erin O'Toole's Conservative Party have tightened in recent weeks, with another Liberal minority government now looking like the most probable outcome.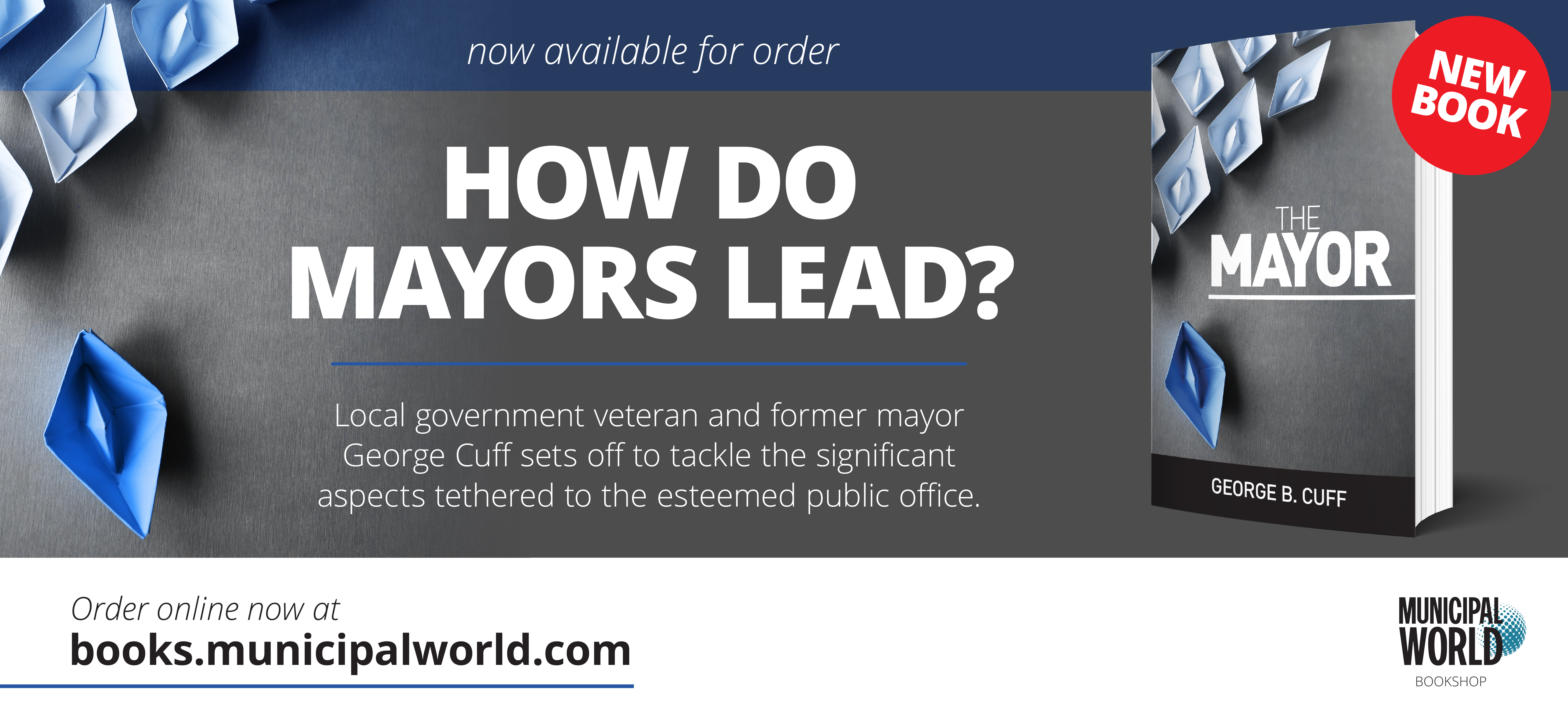 The CPC released its platform a day after the election was called, while Jagmeet Singh's NDP released its platform commitments days before the election was called. The Green Party was the last to release its platform.
A compilation of where the parties stand on some of the major issues – and the promises they've made so far – can be found below.
COVID-19
Financial recovery from the pandemic is top-of-mind for Canadian municipalities. Each party has released their stance on recovery.
Liberals
The Liberals are pledging to help the tourism industry recover from the pandemic with temporary support to help businesses cover up to 70 percent of their rent and wage costs. The party will also require all domestic travelers in Canada and all federal workers to be vaccinated and launch a $1-billion fund to help provinces and territories roll out vaccine passports and proof of vaccination programs.
On vaccine boosters, the Liberals plan to continue procuring COVID-19 vaccine to supply Canadians with booster shots in the future.
To improve the quality and availability of long-term care homes and beds, the Liberals are planning to increase the number of provincial and territorial facility inspections for long-term care homes. In addition, up to 50,000 personal support workers would be trained and their wages would be raised to a minimum of $25 an hour.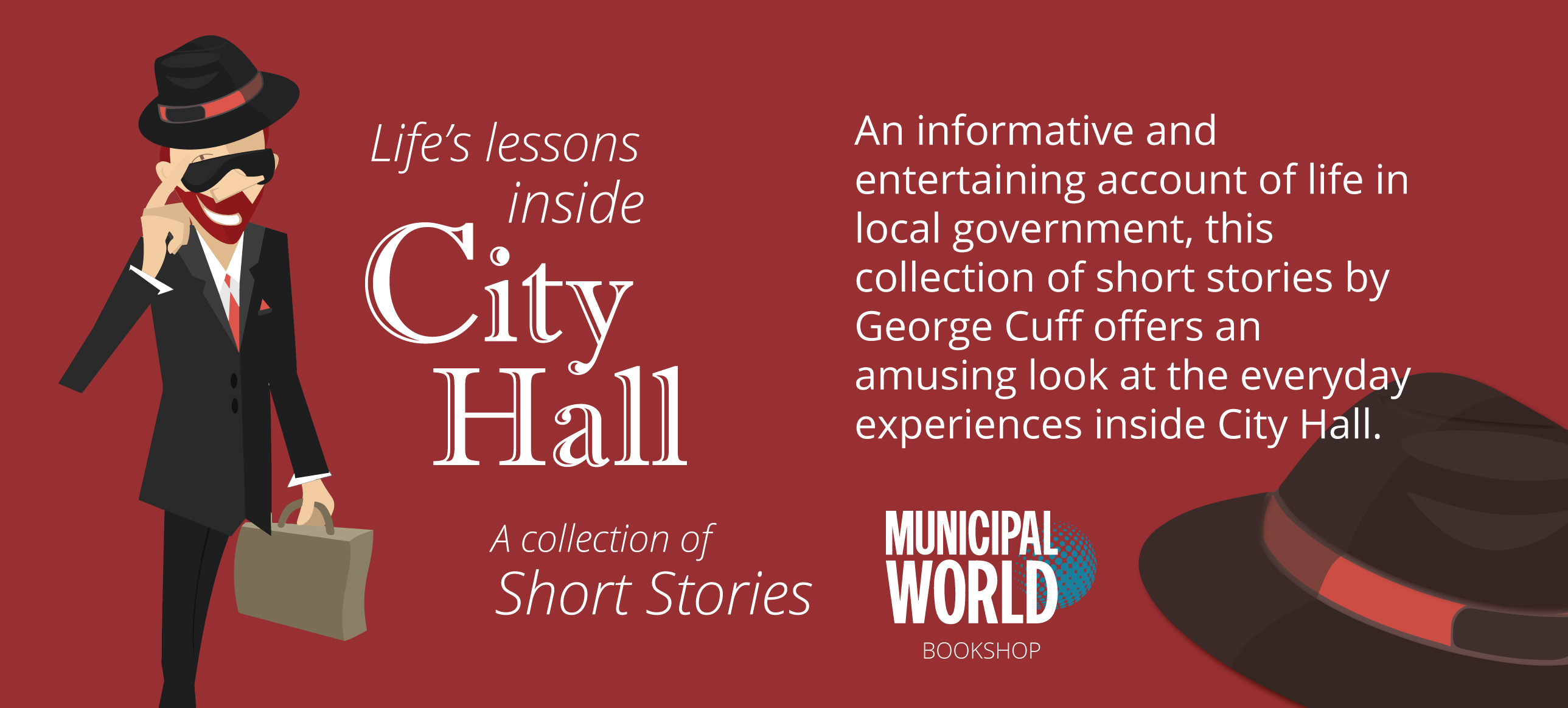 The Liberals are also pledging to:
invest more than $100 million in improving ventilation in classrooms;
introduce a new tax credit to help small businesses invest in improved ventilation; and
provide $400 million to improve digital infrastructure and access to services like virtual medical consultations and remote monitoring.
Conservatives
The conservatives want to implement a "Canada jobs surge plan" that would pay up to 50 percent of a new hire's salary after the emergency wage subsidy expires on September 25.
The CPC also plans to:
implement a national rapid screening program;
deploy rapid testing at borders and airports; and
prioritize booster shots and accelerate homegrown development of vaccines.
NDP
The NDP plans to introduce a temporary "excess profit tax" that would impose an additional 15 percent tax on large corporations that profited during the pandemic.
The NDP also promises to:
extend wage and rent subsidies until small businesses can fully re-open;
implement a long-term hiring bonus for new and rehired staff; and
end for-profit long-term care, bringing long-term care homes under public ownership.
Greens
The Green Party wants to create new legislation on green jobs training programs to help young people and workers severely impacted by COVID-19.
The Greens also want to:
extend wage and rent subsidies until COVID-19 pandemic-related restrictions are fully lifted;

bring long-term care homes under the Canada Health Act and create enforceable national standards of care; and
create easier pathways for temporary foreign workers working on the frontline to gain permanent residence.
Public Transit
Another important topic up for debate is public transit. Each of the four main parties have a stance on how to help municipalities upgrade or install new public transit infrastructure.
Liberals
Earlier this year, the Liberals announced plans for new "high frequency" rail lines. The plan would increase capacity between Toronto and Quebec City. This would mean that passenger and freight trains would not have to share tracks.
The party is also promising to accelerate major public transit projects and create more bike lanes and multi-use trails.
Conservatives
The CPC pledges to invest in transit projects that will cut commute times and bring transit systems closer to new residential developments (see Housing).
NDP
The NDP want to work with provinces and municipalities to implement fare-free public transit systems.
To tackle climate change, the party wants to "modernize and expand" public transit and focus on developing low-carbon and zero-emission projects. The party's platform sets a goal of electrifying municipal transit by 2030.
Greens
The Green Party is promising to create a dedicated federal public transit fund of $3.4 billion annually starting in 2026-2027. The Greens also want to create high-speed rail networks between major cities and work with municipalities to offer young people preferential tariffs on public transit.
Housing
Affordable housing is another important topic this election year. Each party has their own stance, whether they're focusing their efforts on increasing the housing supply, aiding first-time buyers, or addressing homelessness.
Liberals
A key part of the Liberals' housing plan is a promise to introduce a tax-free First Home Savings Account aimed at helping Canadians below 40 buy their first home. The program would work similarly to an RRSP or TFSA and allow Canadians to set aside 100 percent of earnings up to $40,000 toward a down payment.
The party also promises to "build, preserve, or repair" 1.4 million homes over the next four years to increase the supply of homes available. In addition, they want to ban new foreign ownership of homes for the next two years.
The Liberals also promise to:
double the First-Time Home Buyers Tax Credit from $5,000 to $10,000;
create a "Home buyers' Bill of Rights" to make the process of buying a home fairer and more transparent;
invest $2 billion over the next four years in housing for First Nations, Inuit, and Métis, which includes over $350 million to support Inuit-specific housing needs; and
provide $600 million to convert empty office and retail space into market-based housing.
The party's platform also includes a ban on blind bidding – the practice of home buyers submitting a bid without knowing the counter-offers – and establishing a right to home inspections.
Conservatives
The Conservatives are pledging to build a million new homes in the next three years with a plan to "leverage federal infrastructure investments to increase housing supply." That includes investing to bring public transport to areas where more people are buying homes and requiring municipalities that are receiving federal public transit funding to increase housing density near transit networks.
The conservatives also plan to:
make a minimum of 15 percent of real estate owned by the federal government available for housing, converting unneeded office space into housing; and
change mortgage stress test requirements to increase competition and stop discrimination against small businesses and casual works.
In terms of housing costs, the CPC would also ban foreign investors outside of Canada from buying homes for two years and encourage foreign investment in "affordable" purpose-built rental housing.
NDP
The NDP wants to build half a million affordable homes over the next 10 years. To increase the construction of new homes, the party would waive federal GST/HST on the construction of affordable housing.
The party also pledges to:
re-introduce 30-year mortgages for first-time buyers to allow them to make smaller monthly payments; and
double the Home Buyer's Tax Credit to $1,500.
The NDP also plans to introduce a 20 percent tax on residential property purchases made by foreign buyers.
Greens
The Greens want to acquire a minimum of 300,000 units of "deeply affordable" housing over the next decade. The party would also:
impose a tax on foreign buyers;
raise the empty home tax that taxes foreign owners who leave their residential units vacant; and
declare housing affordability and homelessness a national emergency.
Climate Change
With the UN's latest climate report demanding strong action by local governments, each party has their own stance on how to help local governments take climate action.
Liberals
The Liberal platform promised to reduce emissions by a minimum of 40 percent by 2030 and achieve net-zero emissions no later than 2050. The party wants to ban thermal coal exports by 2030, eliminate all fossil fuel subsidies by 2023, and phase out public financing on the fossil fuel industry.
To encourage Canadians to use zero-emissions vehicles, the Liberals promise to invest an additional $1.5 billion in the iZev rebate program that helps Canadians who want to buy an electric vehicle and broaden eligibility to a wider range of vehicles. They also plan to invest $700 million to build 50,000 new charging and hydrogen stations across the country.
To fight wildfires, the Liberals would invest $500 million to train up to 1,000 new firefighters and improve aerial firefighting capabilities. The money would also be used to expand Indigenous communities' firefighting capacity.
The platform also includes promises to:
ban single-use plastics, with the goal of eliminating plastic waste by 2030;
protect old-growth in British Columbia through establishing an "Old Growth Nature Fund"; and
work with First Nations to protect forests.
Conservatives
The CPC wants to replace the Liberal carbon pricing system with one that sets the price at no more than $50 per tonne. That is significantly lower than the Liberal plan to increase the national price on carbon to $170 per tonne by 2030.
The Conservatives also want to introduce a zero-emission vehicle mandate and require 30 percent of light-duty vehicles sold to be zero emissions by 2030.
NDP
The NDP want to immediately ban single-use plastics and ban the export of plastic waste abroad. They also want to help municipalities improve their waste management systems and improve standards for what products can be labelled as recyclable.
The NDP's climate strategy includes a new "Canadian Climate Bank" that will increase investment in renewable energy and creating a new "Office of Environmental Justice."
The NDP platform pledges to make it easier for Canadians to get zero-emissions vehicles like electric cars and make sure more of them are built in Canada.
Greens
The Green Party promises to end all fossil fuel subsidies and cut emissions by 60 percent by 2030 with a target of zero emissions by 2050.
The party also pledges to:
cancel all new pipelines projects and implement a ban on fracking;
develop new training programs to help fossil fuel workers shift to the renewable energy industry;
retrofit all buildings in Canada to meet higher energy efficiency standards; and
change the Home Renovation Tax Credit from $10,000 per household to $10,000 per person.
Rural Communities
Rural community development is another key topic of debate. Some parties are focusing on attracting and retaining talent; some are focusing on service delivery – including broadband access – and some are focusing on a combination.
Liberals
The Liberals would require broadband companies who own the rights to build networks in rural areas to do so and progressively accelerate the roll-out of wireless and high-speed internet in rural and northern Canada.
The party also wants to increase the number of doctors and primary health teams in rural communities and improve access to health and social services in those communities. They plan to encourage more family doctors and nurses to work in rural areas by increasing maximum debt relief on student loans from $40,000 to $60,000.
The Liberals also pledge to:
expand the list of those eligible for debt forgiveness to include dentists, pharmacists, dental hygienists, midwives, social workers, psychologists, teachers, and early childhood educators;
invest just over $1.1 billion in virtual care, expanding access to care in rural areas over the next five years; and
develop rural transit solutions.
Conservatives
The CPC platform focuses on providing jobs for rural Canadians through infrastructure spending and appointing a new rural affairs minister to the cabinet.
NDP
The NDP is focusing on improving in-person services in rural communities and developing postal banking to help Canadians access affordable banking services where none are currently available. They also promise to expand the Volunteer Firefighters Tax Credit and provide sustainable federal funding for rural policing.
The NDP also promises to:
improve public transit in rural areas by restoring cancelled bus services and expanding to under-served communities; and
restarting regional air routes and the Ontario Northlander train that used to run between Toronto and Cochrane, Ontario.
The NDP platform also includes a promise to deliver high-speed rural broadband and ensure reliable cell service throughout the country.
Greens
The Green Party wants to support localized investments in renewable energy and assist farmers to transition to more sustainable practices.
The Greens also pledge to:
build broadband infrastructure to revitalize rural economies;
break up telecom monopolies to allow for more equitable treatment of rural consumers; and

replace one-third of Canada's food imports with domestic production.
Indigenous Communities
Each party has their own stance on how to provide aid to Indigenous communities, as well as how to improve Indigenous-government relations.
Liberals
The Liberals promise to develop agreements with Indigenous governments that will allow them to collect tax revenues. The Liberals also promise to:
commit an additional $1.4 billion to develop mental health and wellness strategy with Indigenous Peoples; and
make $2 billion available over the next four years for building housing in Indigenous communities and an additional $2.2 billion to support Indigenous communities through the Federal Pathway and the 2021 National Action Plan.
Conservatives
The Conservatives want to create a "Canadian Indigenous Opportunities Corporation" that will support Indigenous organizations that want to purchase stakes in major projects. They also plan to implement Article 18 of UNDRIP and the Truth and Reconciliation Calls to Action 71 and 76 involving missing children.
NDP
The NDP plan on working with First Nations, Inuit, and Métis communities to support Indigenous food sovereignty and to reform the Nutrition North program to improve food security in Canada's north.
They also promise to resource and respect Indigenous jurisdiction over child welfare and fully implement Jordan's Principle to ensure all Indigenous children have equitable access to public services.
Greens
The Green Party has pledged to implement all recommendations from the TRC, UNDRIP, and the Missing and Murdered Indigenous Women and Girls report. They also pledge to establish a "For Indigenous, By Indigenous" housing program for off-reserve and urban Indigenous communities. MW
✯ Municipal World Insider and Executive Members: Thank you for supporting Municipal World. We are working on a detailed member survey to be released later this year to ensure we are serving your needs. Please send any feedback directly to Municipal World Editor and Publisher Scott Vokey at scott@municipalworld.com in the meantime.
---
Ibrahim Daair is Staff Writer and Copy Editor at Municipal World.
Related resource materials: