Ergonomic issues and solutions for hybrid work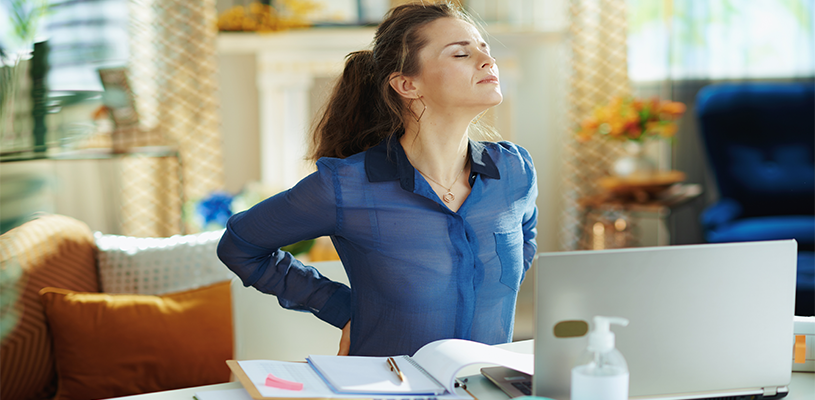 The work environment is more than the physical space
Before the pandemic, traditional ergonomics focused on the physical environment in the workplace.
Ergonomics examined the design and arrangement of the things people use every day. The goal was to determine how people can best interact with those various things in the safest and most efficient way possible.
Ergonomics was all about fitting the work, and the work environment, to the worker. But with so many employees now working from home, this definition changed. Today, the focus has shifted to the home environment.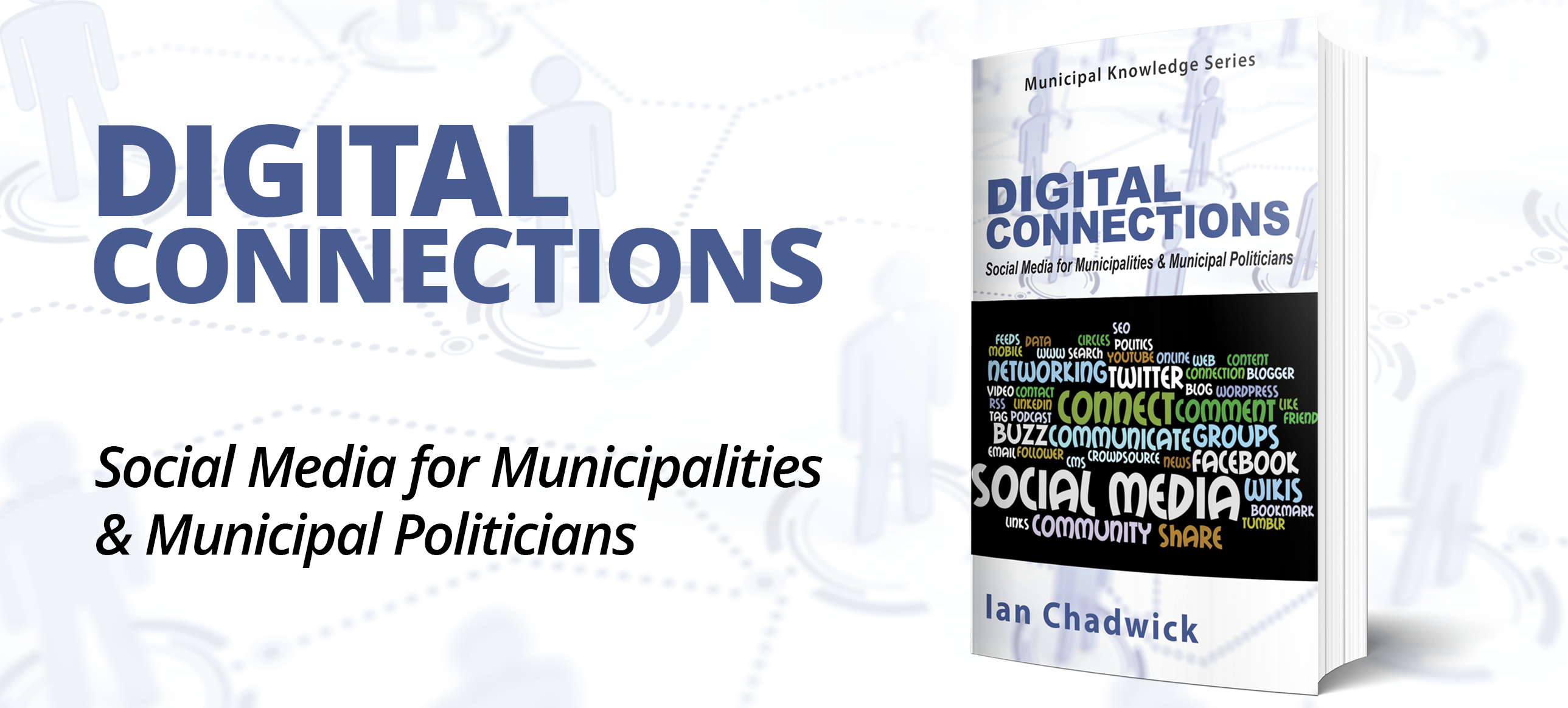 Work from Home Challenges
Kristan Rossetto is an Associate Ergonomist and Registered Kinesiologist with ERGO Inc., a professional ergonomics consulting firm (www.ergoconsulting.ca). She has workplace ergonomic and clinical exercise experience in various settings. Rossetto has developed and delivered many customized ergonomic training workshops.
Rossetto shared her ergonomics knowledge with delegates at the 2021 Ontario Municipal Human Resources Association (OMHRA) virtual conference. She discussed traditional ergonomics such as lifting, pushing, pulling, bending, and reaching. But she also talked about how the focus has expanded to include discussions around mental health.
"With the recent acceptance of mental health claims, we've seen an increased demand for assessing the cognitive demands of a job as well," Rossetto said. "This looks at things like decision making, problem solving, and confrontation. And when looking at ergonomics in a work-from-home environment, it is important we are focused on both of these aspects of ergonomics."
Pandemic Impact to Linger
In 2020, Statistics Canada identified some 40 percent of Canadians were working from home. Before the pandemic, this number was less than 10 percent. This number included an option to work from home one to two days per week.
Fifty percent of businesses reported a decrease in revenue of 30 percent or more. And one-third of businesses reported decreasing revenues greater than 50 percent.
So, how does this affect employees and employers? Most businesses didn't budget to provide equipment for employees working from home. This is a problem, Rossetto said, as about a quarter of Canadian businesses expect telework to continue.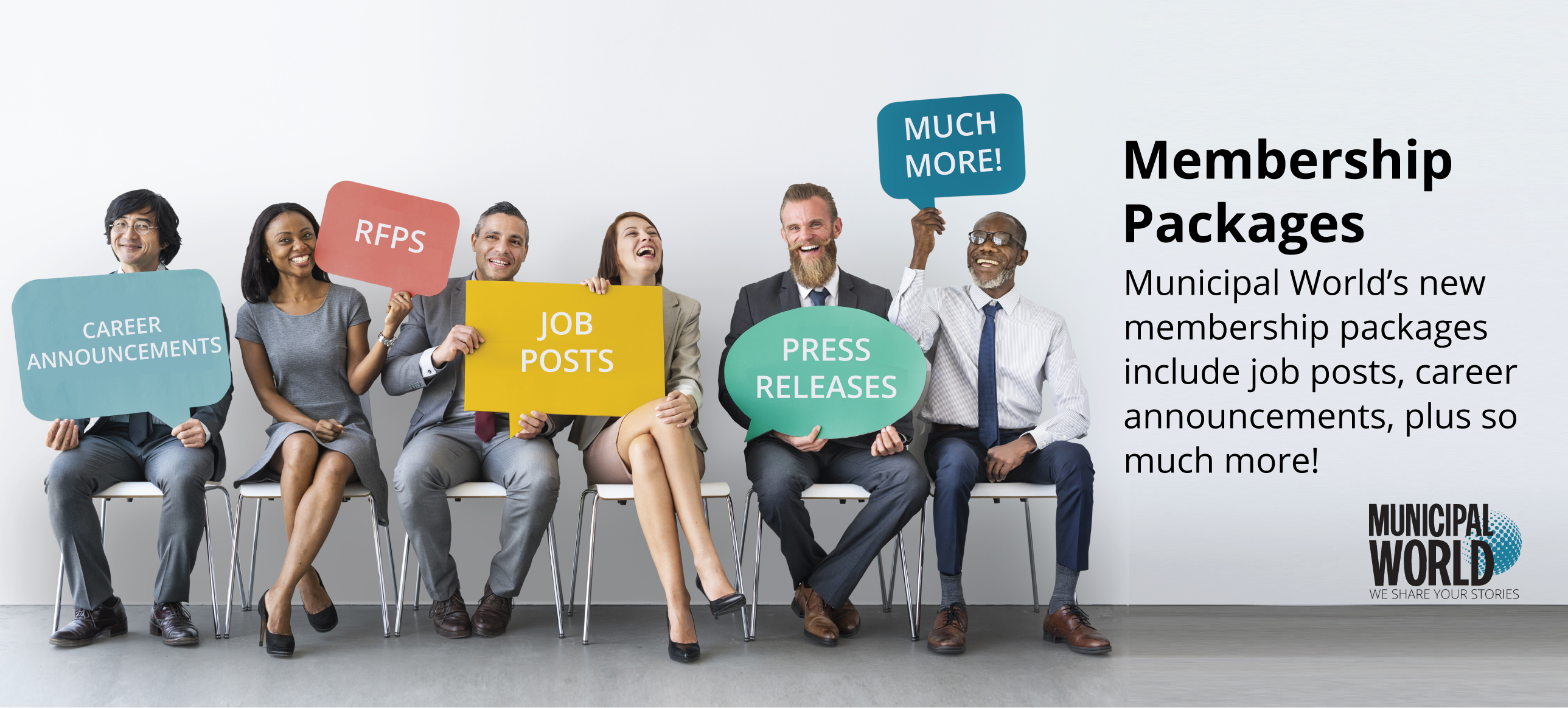 Rossetto said it's important companies recognize that this pandemic has gone on longer than most people expected.
Impacts of Poor Ergonomics
Companies, Rossetto said, are being advised to make sure that if their employees' workstations are not already properly set up, that they're taking steps to do so.
She pointed to a national study from the Canadian Institute for Safety, Wellness and Performance (based out of Conestoga College) of more than 1,600 Canadians in both the private and public sectors. The findings showed that 40 percent of the respondents are more tired or exhausted now compared to before the pandemic. About 45 percent say they feel worn out at the end of the day. Thirty-five percent are having trouble relaxing after work.
Twenty-three percent of respondents were less tired now, compared to before the pandemic. The reasons why, Rossetto said, could point to the values in the work-from-home scenario.
"It could be that there's less commuting time. We know that commuting can be a very stressful part of the day. So this could be one reason for less stress," she said. "We're feeling less tired at the end of the day. Maybe there are less distractions. But again, everything depends on what your work environment looks like, or if you're sharing your workspace with others."
There can also be a loss of distinction made between work and home time.
As Rossetto points out, people working from home might feel that because they aren't spending time commuting, they feel obligated to increase their work hours. Some people, she said, are trying to compensate for not being on the road.
Home Workplace Stressors
People working from home could also be working at a decreased capacity due to increased stress and anxiety. It could be that they don't have the same social support they once did. This includes lack of contact with their colleagues, or even family and friends. If they're sharing workspace with children or with a partner, that can lead to more distractions. And, employees could be concerned with the appearance of a lack of productivity, especially if their work results are being tracked.
There are some steps employees can take to help to maintain their mental health.
As much as possible, Rossetto said, it is important for people to maintain a routine. This includes trying to keep the same or similar working hours to what they had in the office. Also, Rossetto suggests that people shut down their computer and avoid checking emails until the following day.
"Try to get outside, even if it's just to take a walk around the block. You can take a look out the window. Changing our visual can help improve our mental health," Rossetto said. "Chatting with colleagues, especially virtual check-ins, sometimes forces us to get dressed up. And it's just nice to see another person's face."
Exercise is Critical
Exercise is another factor in protecting mental health. Rossetto said that employees should find ways to incorporate exercise into their day. This includes employees potentially attending a virtual class, or doing some yoga or stretches on their own.
The Conestoga College study also found that 25 percent of respondents rated their physical health as fair or poor, which was worse in men and in older individuals. Seventy percent reported discomfort and pain, with the main areas of discomfort being in the neck, shoulders, and back. Pain was reported as being more frequent and severe in women.
More than 30 percent of individuals reported not having an adjustable chair. Forty-five percent reported that their workstation is less comfortable at home than in the office. Respondents were also spending over 80 percent of their days sitting. The study also found men were sitting longer than women.
Healthy Workstation Supports
What can we do to help maintain physical health? Rossetto said that employees should try to stay active as much as possible. This can be as simple as a walk around the block or doing some stretches. It is important for employees to take breaks and get away from their workstations every one to two hours.
But when considering the hours spent at the workstation, Rossetto said that employees need to take the time to set up their workstation.
"This is really critical, especially when working with non-ideal equipment. Discomfort is cumulative. It's not until some people have reached an advanced stage of discomfort that they may report a problem," she said. "So it's important to make changes early on. If you haven't already, request to take equipment home. The more adjustable the equipment is, the better."  MW
Updated: October 12, 2021
✯ Municipal World Insider and Executive Members: You might also be interested in Darcy Michaud's article: COVID-19 and working from home.
---
Sean Meyer is Senior Content Editor for Municipal World.
Related resource materials: