AMO 2019: Premier talks partnership while NDP, Liberal, Green leaders offer alternative perspectives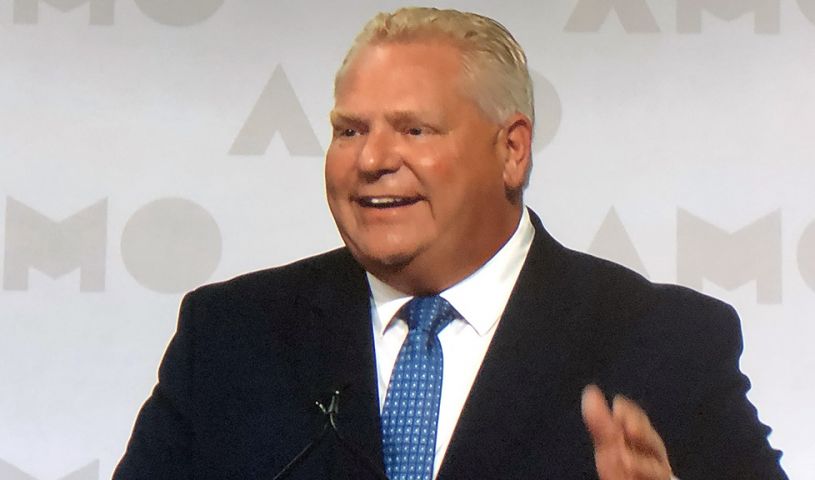 Ontario Premier Doug Ford addresses delegates at the 2019 AMO Conference in Ottawa.
Approximately 2,000 municipal leaders gathered in Ottawa to share best practices around how to best deliver services to their citizens, but they also learned how the cost of doing that is seemingly about to increase significantly.
The elected leaders and municipal staff who gathered in the nation's capital for the 2019 Association of Municipalities of Ontario (AMO) Conference listened as Premier Doug Ford said his Conservative government is committed to working with municipalities.
"We recognize our government moved quickly when we came into office to address our inherited challenges. But my friends, we've listened to you," Ford said. "I'm so excited to announce to this room that we're providing transitional funding for your budgeting process in 2020, to help our municipal partners pursue greater fiscal sustainability and protect the future of public services."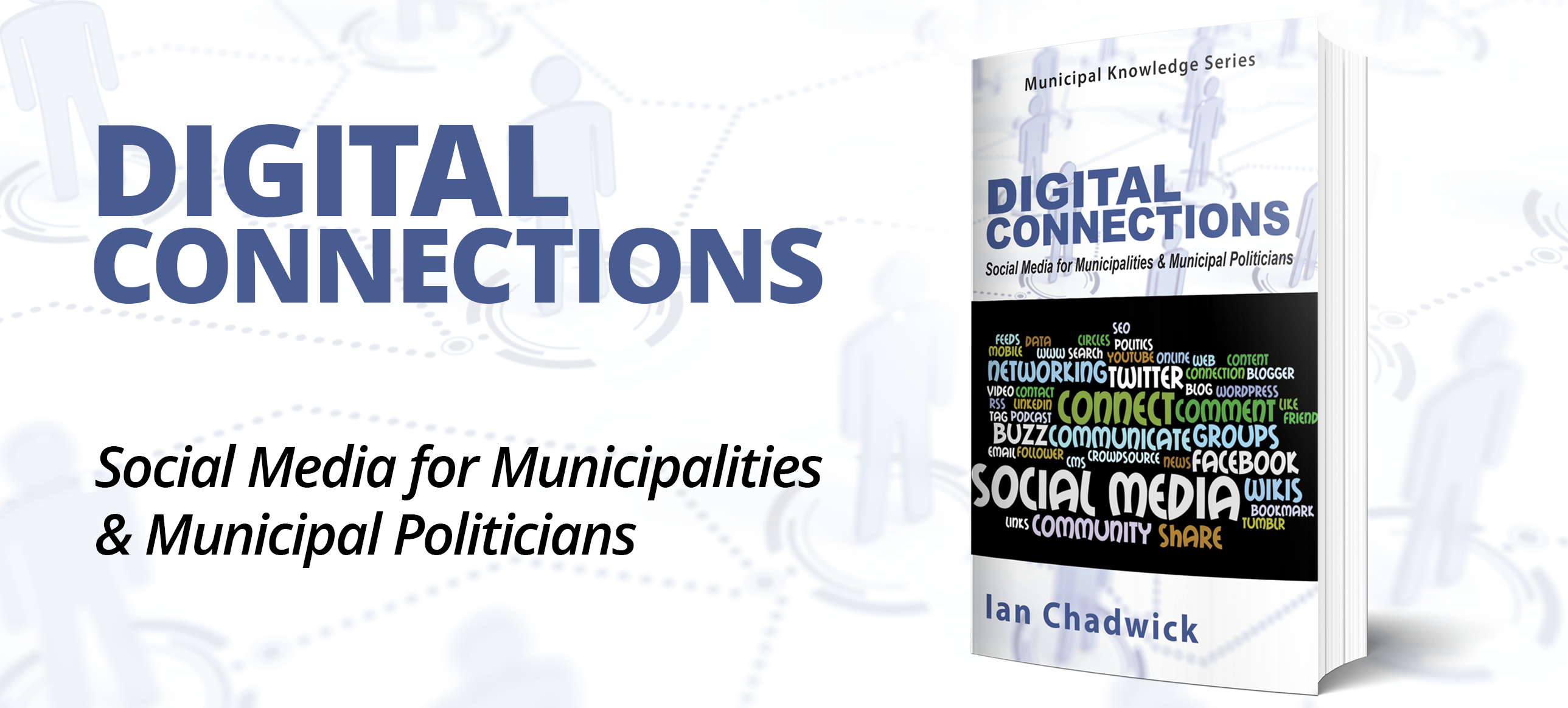 During his speech, Ford said the province will provide municipalities with transitional funding for public health and child care, land ambulance service (in 2019 and 2020), and $200 million to help 405 small and rural municipalities modernize service delivery. He also said the Ontario Municipal Partnership Fund (the province's main assistance grant to municipalities) will be maintained for 2020 and that $7 million will be spent to help large municipalities and school boards conduct line-by-line budget reviews.
Ford's speech rarely drew much of a reaction from the standing room-only crowd at the Shaw Convention Centre. However, leaders of Ontario's other main parties didn't hold back in sharing their thoughts.
Horwath Offers Scathing Opposition
"This morning I listened to Premier Doug Ford's speech. It's clear he hasn't been listening to you and his priorities don't match yours. So now, the countdown to devastating cuts is on," Ontario NDP leader Andrea Horwath said. "I find it hard to believe this morning that I actually heard the Premier lecturing you about how to spend your already stretched tax dollars. The Premier's job is to support and partner with municipalities, not rule them."
Horwath slammed Ford for slashing funding for public health and child care, falling far short of the estimated $16 billion in needed school repairs, and putting the future of provincial gas tax transfers in doubt with an announced review of the program.
Liberals Concerned with Ontario's Lost Year
Interim Ontario Liberal Party leader John Fraser focused first on the party's ongoing leadership race. He added that the party – no matter the outcome of the race – remains steadfast in its commitment to listening to municipal leaders and working with them on public health, land ambulance, public transit, policing, the opioid crisis, and many other shared priorities.
He also said that, unlike his speech to AMO delegates in 2018, he couldn't stay quiet on the situation the provincial government has created, saying 2018 "was a wasted year" of misplaced priorities.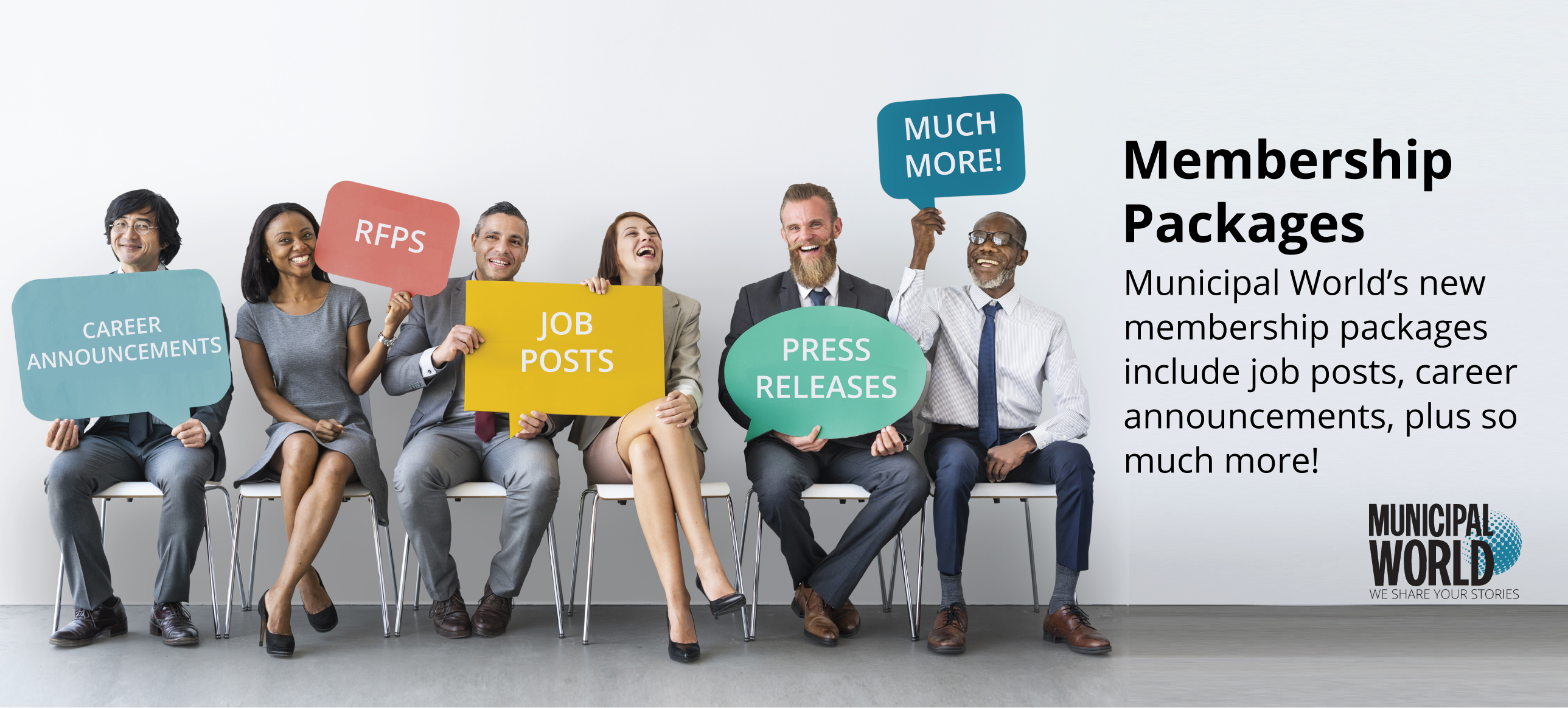 However, his most scathing comment was held for his description of Tory priorities.
"They hired a $1,000 a day special advisor for alcohol and they axed the child advocate. That says it all," Fraser said. "The person who defends the most vulnerable children in Ontario is less important than booze."
Greens Call for Civilized Tone at Queen's Park
Ontario Green Party leader Mike Schreiner joined in the call for the province to be a better partner to municipalities.
Schreiner said it is "fiscally irresponsible" for the Premier to cut funding for public health care when it will ultimately lead to higher health care costs in the long term. He was quick to also criticize the Tories for cutting flood protection at a time when the climate crisis is having a direct financial impact on municipalities.
However, he also called on his colleagues at Queen's Park to take a conciliatory tone with their discussions.
"In the past year, I've worked hard to offer something more constructive than what we've seen in the past," he said. "I believe it is part of the DNA of Green Parties to be more cooperative and less confrontational – to be more concerned with putting people first than scoring political points."  MW
✯ Municipal World Insider and Executive Members: You might also be interested in Jeff Lawlor and Alex Twells' article: A strategic approach to small-town service delivery (Part 1): Improving services through resident satisfaction. Note that you can now access the complete collection of past articles (and more) from your membership dashboard.
---
Sean Meyer is Senior Content Editor for Municipal World. During his 25-year career in journalism, Sean has covered municipal politics in several small- and medium-sized communities.
Related resource materials: