Make your municipality a socially connected community
August, 2022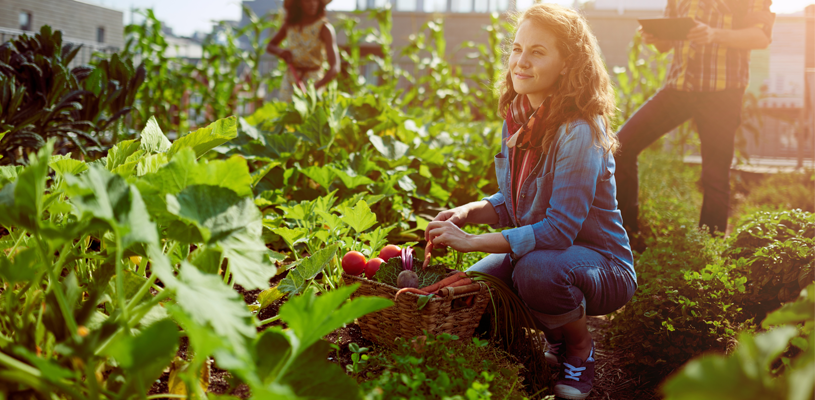 Social isolation – the lack of significant social connections interpersonally and within a community – is a public health crisis. In recent decades, people around the world have experienced soaring rates of social isolation, with profound impacts on health and well-being. These impacts are felt most acutely by people who are marginalized because of their race, income, location, sexual orientation, and gender identity. Isolation is also exacerbated by commonly experienced disruptive events such as changes in a person's family, home, or employment status.
Although efforts to address social isolation began before the emergence of the COVID-19 pandemic, the virus further exacerbated health disparities and shuttered many of the gathering places that had served as antidotes to isolation. The rise of social isolation is not a personal choice or individual problem but one that is rooted in community design, social norms, and systemic injustices.
The public health crisis impelled us to develop creative approaches to connect with one another (e.g., virtual platforms) while simultaneously acknowledging that inequitable access to information technology may widen existing disparities. Wishing to share what they had learned more broadly, participants in the Social Isolation Learning Network co-created a report with support from Healthy Places by Design titled Socially Connect Communities: Solutions for Social Isolation. The lessons and recommendations shared in this report are meant to inspire collective action to solve this complex problem.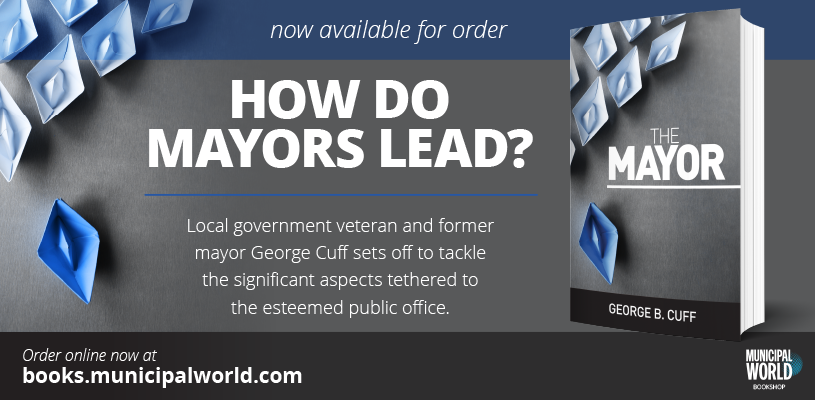 Social well-being refers to the strength of a person's relationships and social networks. It is strongly linked to social inclusion and a sense of belonging. People living in socially connected communities are more likely to thrive because they feel safe, welcome, and trust each other and their government. Trusting and meaningful relationships enhance our mental, physical, and emotional health and well-being. In fact, strong social connections and networks can boost a person's lifespan by 50 percent.
The root causes of social isolation include policies and issues related to community design, social norms, and systemic injustices.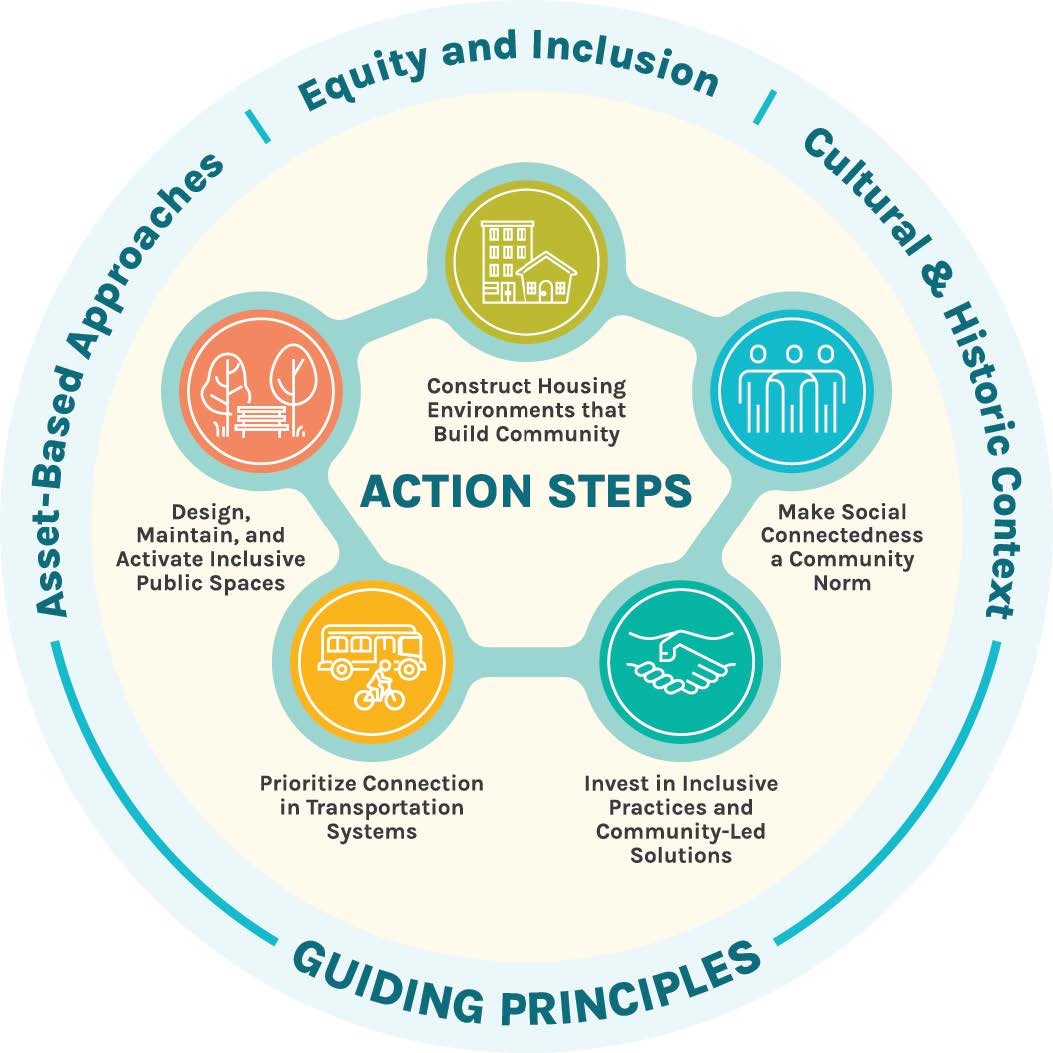 To Reduce Social Isolation, We Must Build Socially Connected Communities
People of all ages and in all stages of life experience isolation. Social isolation is rarely a choice. Instead, it is rooted in community design, social norms, and systemic injustices that that keep people and neighbourhoods apart. Through community-led change, we can reshape our neighbourhoods to make it easier for people to build meaningful social connections.
Imagine a socially connected community where people know and trust their neighbours and people from different neighbourhoods. Where they are motivated and supported (through fair processes and practices) to be civically engaged. Where structures, policies, and relationships connect residents to important services, resources, and inclusive spaces. And where, through various signals, people see themselves represented and feel welcomed in their community.
Inclusive public spaces is a crucial starting point. The opportunities to promote health and strengthen social connection are endless in places such as parks, community gardens, greenways, streets, sidewalks, libraries, community centres, waterfronts, shared-use schoolyards, and the interstitial spaces around public buildings. Urban, suburban, and rural settings provide different but equally powerful opportunities to design inclusive public spaces. The report contains recommendations about how to co-create, activate, and maintain inclusive, healthy public spaces.
Connected communities also prioritize connection in transportation systems. Safe, accessible, and affordable transportation options connect people to jobs, education, health care, child care, social services, and other critical resources that foster social connection and advance health. The report includes recommendations about to put people first and use policy levers to promote health and equity.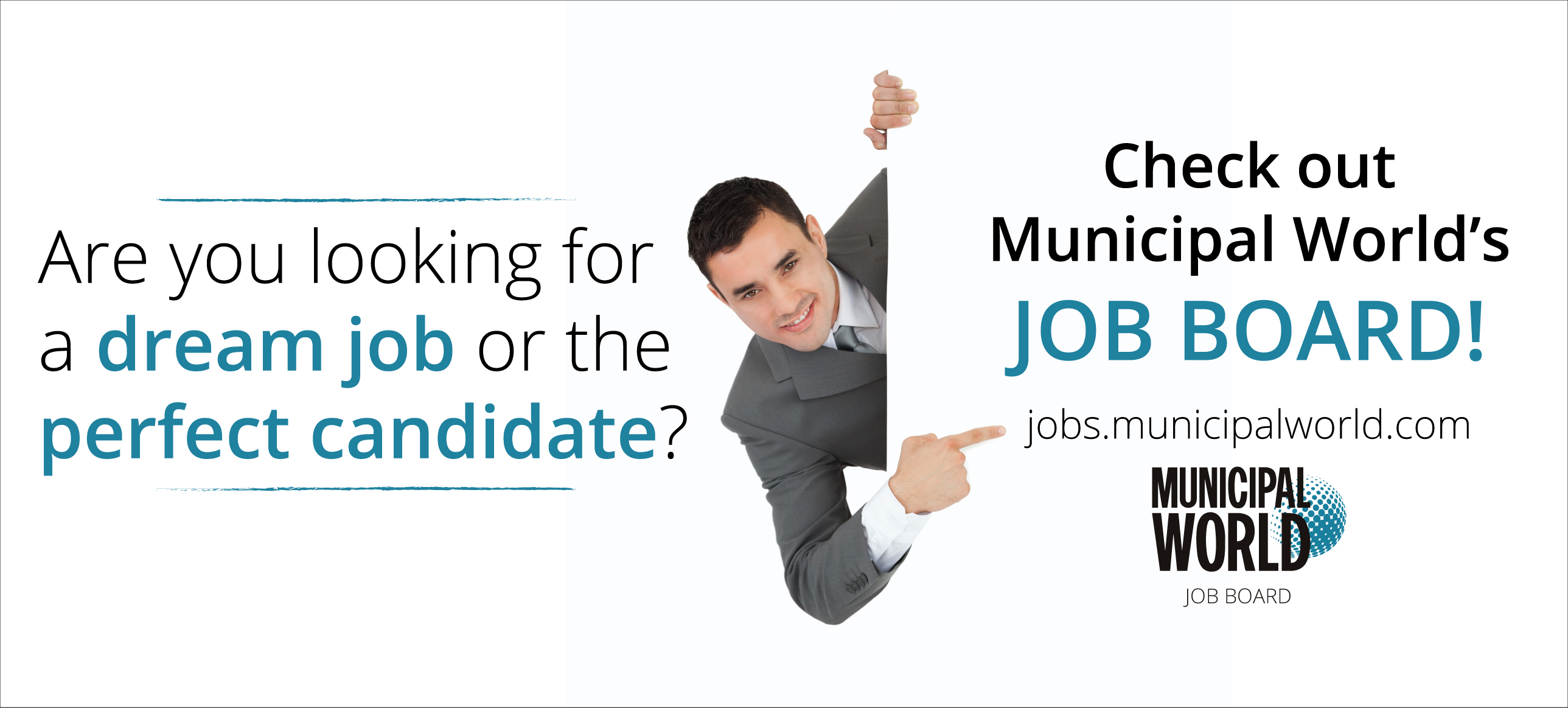 New and renovated housing environments should also build community. Safe, affordable, stable, and healthy housing is a basic human need, and housing environments greatly influence health and well-being. The housing system is complex and must be addressed collaboratively with many goals in mind. These include affordability, equity, quality, stability, cultural sensitivity, environmental impacts, and social well-being. Specific zoning policies and design practices are suggested to strengthen and safeguard inclusive, affordable housing.
Too often, practices and procedures for designing places, programs, or policies do not include the people for whom those efforts are intended. Inclusive practices and community-led solutions can also bring together community members who wouldn't otherwise interact and forge stronger social connections for future civic engagement. Community-led solutions are steeped in an abundance thinking mindset, driven by a belief in the power of people to reshape their communities to improve health and well-being. It's crucial to shift power to the people, harness creative communication channels, and create universal broadband access.
Finally, social connectedness must become a community norm. Every aspect of community life can either enhance or suppress social well-being. All sectors have a role to play, and their efforts become more effective when social connectedness is a community-wide priority and norm. Community values are formally and informally declared. The design of public infrastructure, policies that impact the availability and affordability of basic needs, and practices of inclusion or exclusion speak volumes about what drives investment decisions and who is valued. Community leaders can and should work with residents (rather than merely for them) to declare their community as one that values all people, prioritizes dignity, honours diverse identities and cultures, and demonstrates compassion.
Take Action
Let's stop treating social isolation as a personal problem and start thinking more about how to bake social connection into our communities. You can read the full report at https://healthyplacesbydesign.org/socially-connected-communities/.  MW
---
✯ Municipal World Insider and Executive Members: You might also be interested in Cynthia Graham's article: How COVID-19 made parks essential to healthy cities.
Risa Wilkerson is Executive Director of Healthy Places by Design.
Related resource materials: