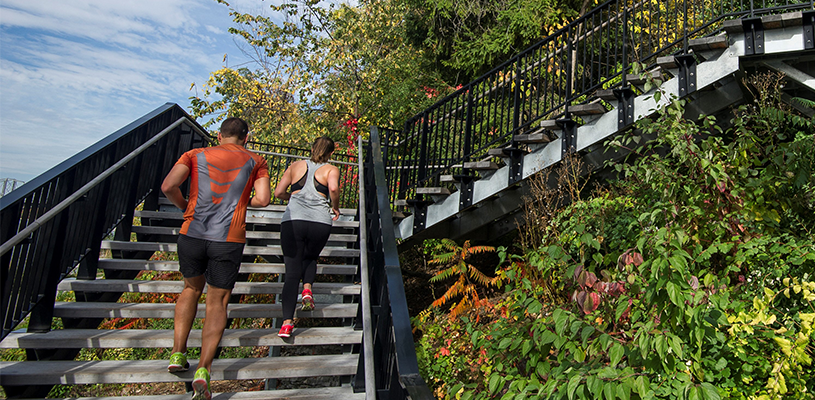 Benefits to high-quality green space: The Escarpment Stairway on Parliament Hill provides residents and visitors with a "stroll" through a rugged forest. Photo: Alberta Camicioli Photography
Published in May 2021 - Page 5
When this pandemic is all over, let's all decide not to forget what got us through this distressing time.
Let's face it … 2020 was a difficult year for everyone. And 2021 has started with much of Canada in lockdown. What has made this year tolerable for me was spending more time with my kids than typical because we were all home together, working and learning. To make this time interesting and fun, we often
ALL MUNICIPAL. ALL ACCESS.
All content
Digital or Print Magazines (12 annually)
Post Jobs
Post RFPs
Post Events
100 Years of Research
When it's time to turn a new page, trust Municipal World to up your game
with innovative trends, emerging issues, important stories while
highlighting game-changing people in the Canadian municipal sector.