Mayor Allan Thompson: Friends, family highlight a post-political calendar
May, 2022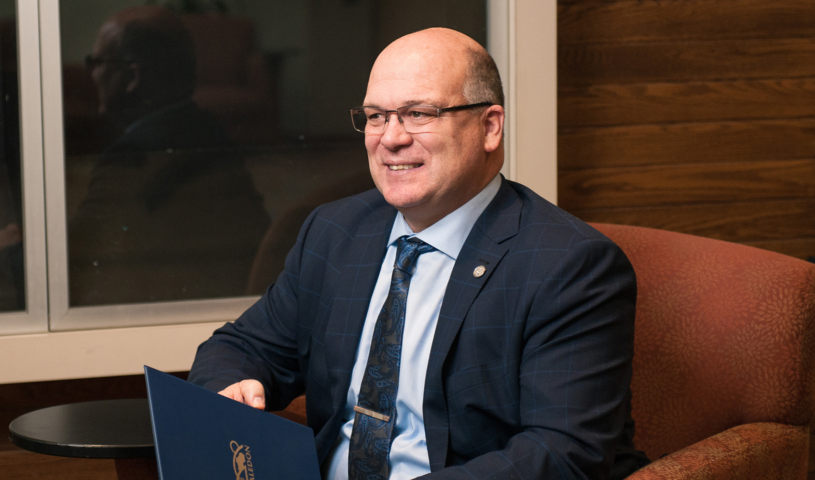 With the 2022 municipal election nearing, it was assumed that Caledon Mayor Allan Thompson would return to the campaign trail. After all, he is one of the most recognized political figures in the community.
Then came that classic light bulb moment. He could have run again. He could have even won again. But even though he could, it didn't mean he wanted to. And so, Thompson announced back on March 1 that it was time for someone else to serve as mayor.
"To me, you have to know in your gut. I still have that burning fire, but I just don't know if I got the energy to keep going at the pace that I've been going," Thompson said. "It was something that you weigh out the options, and once I made up my mind – I don't have a poker face – once I made up my mind I wasn't running, I thought 'let's come clean'."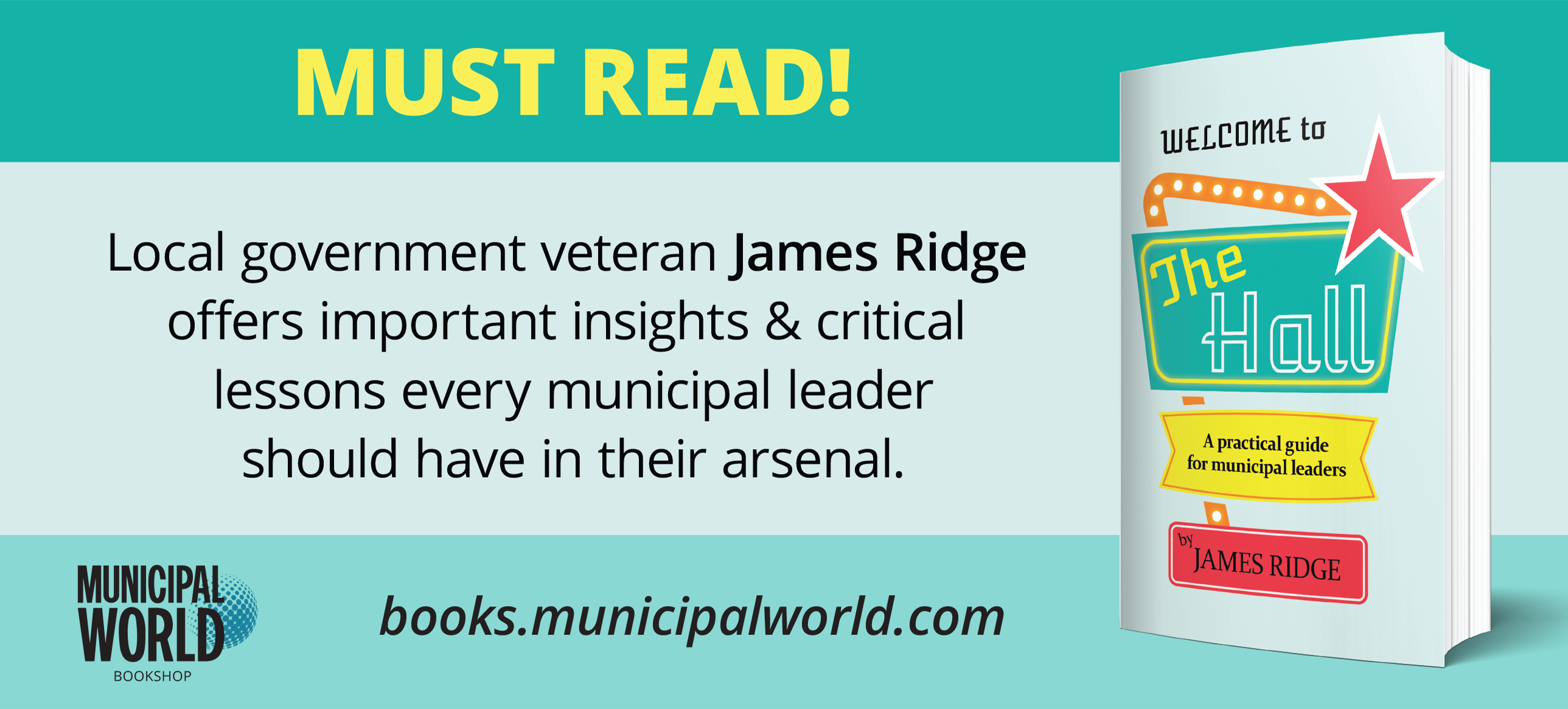 Time to Pass the Torch
Thompson has served as an area councillor, regional councillor, and then mayor for some 19 years. He was first elected as Caledon's mayor in 2014. Thompson said that he feels he has "been on a good run." And a lot, he added, has been accomplished in Caledon in recent years.
One thing he pointed to is Caledon's focus on improving local access to broadband. During his run for mayor, Thompson heard from many residents about the lack of internet connectivity. The issue wasn't in his campaign literature at the time. But the need for better internet access would become a key in his community-building efforts.
Through his service with both the Association of Municipalities of Ontario and the Rural Ontario Municipal Association, Thompson championed the issue. In fact, broadband would become a focal point for re-establishing rural communities.
"We need good access to broadband. The pandemic has really showed that. But where I was going is if you make it an essential service, our small communities aren't going to have the brain drain to the big cities," Thompson said. "People can work from their small towns. And that way we are not losing that talent. And to me, I think it revitalized a lot of the small towns."
Celebration of Local Government
His time in the municipal sector has made Thompson a fan of local government. In fact, he jokes that he feels bad for MPs and MPPs because they are part of a party and "have to go along with the system." In local government, he added, there is a stronger opportunity to "get things done." This is helpful for a self-described "doer" who would likely have struggled in one of the other orders of government.
"This is where you get things done. I don't think I can sit in the upper levels of government. You don't accomplish as much as what you can for your citizens here (on local council)," Thompson said. "We get the most out of your tax dollar. I know we're only probably eight, nine cents of your actual tax dollar. But out of that tax dollar, we touch everything you do and consume every day. That's where the rubber hits the road."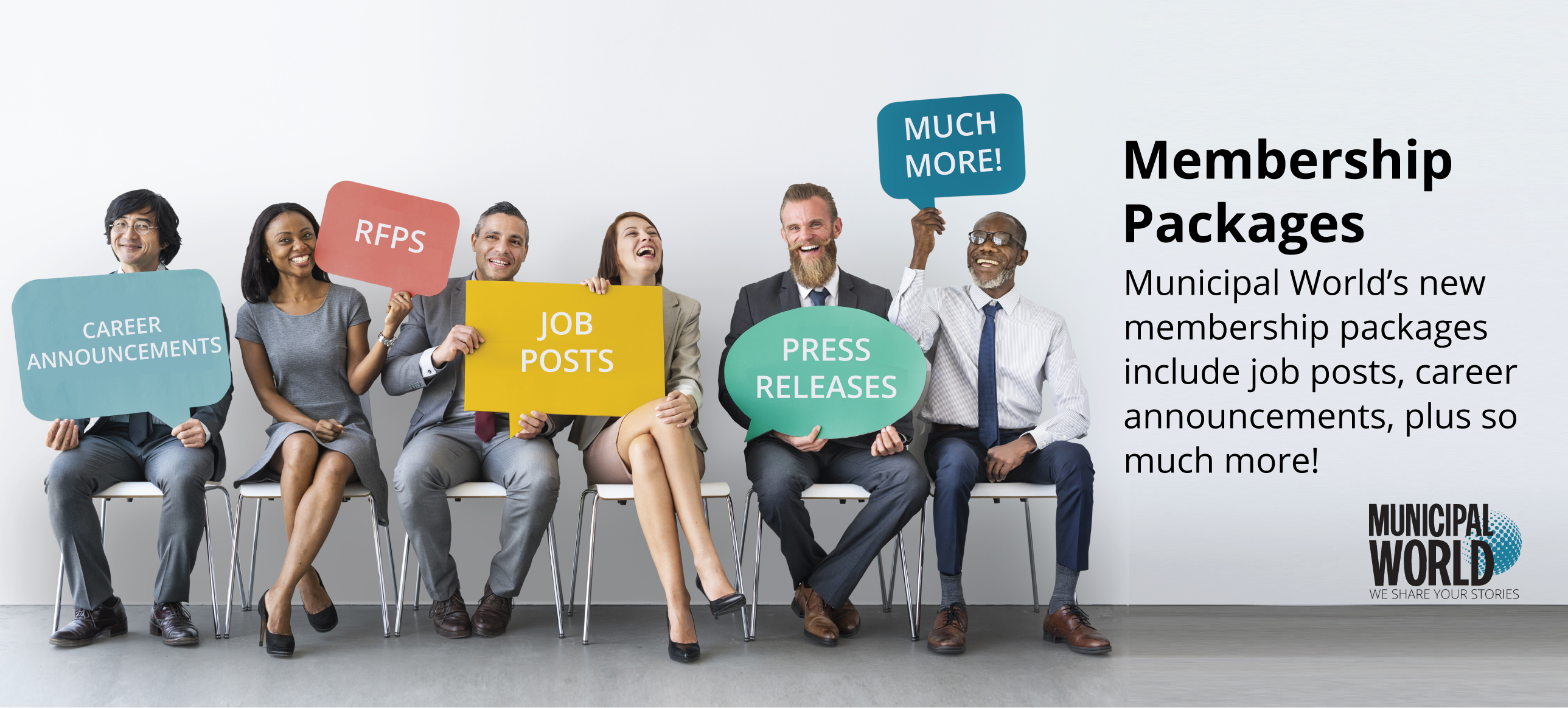 Thompson expressed great passion for local government. That is why there is a lot he is will miss when he walks away from town hall. Of course, there are things he definitely will not miss. For example, he is going to miss meeting all the different mayors and the councillors with whom he has worked. He will also miss that "humbling feeling" he would get every election when people expressed their faith in him.
One thing Thompson isn't going to miss is the negativity that often spins out of social media. As elected officials, Thompson said, the goal is always trying to do the right thing for the community. No matter the political leaning, Thompson said most elected officials are on council for the right reasons. Yes, some elected officials have their egos, but that's often how they get their motivation to make things happen.
"We're all of different stripes and that's what makes council interesting. It isn't a party system. It's individuals. The one thing I've always tried, even as lead on my council, even if we don't agree on something, that's fine. But let's try to be friends and be respectful of one another's opinion on how it goes," Thompson said. "To me, that's what is important. I am going to miss that part of making things happen. The satisfaction is when you've helped people and you see the success of it. It's a great satisfaction."
Political Advice for Everyone
Over the course of his town hall career, Thompson has had many people seek out his perspectives. Whether people came to him for advice about running, or not running, he was always eager to give his insights.
One thing he would always ask is where someone's family was about their political ambitions. The support of family is a top consideration, Thompson said. Thompson also pointed out that elected office makes demands of people 24/7. As such, he would always tell people that they need to be prepared. Elected officials need to problem solve and make decisions quickly. But to do this, they need to do their homework. They need to put in "a lot of sweat equity" to be successful.
Another key, he said, is to always have a good rapport with municipal staff. That said, the other thing he would say is that people must be willing to work with all their council.
"There are times that council hates one another. It doesn't mean they have to be your best friend or your best buddy. That can get you in a lot of trouble. I do believe that you need to have a good respective rapport with every member of council," Thompson said. "There's always dysfunction. That's part of government. But it's essential to find that middle ground for the greater good. It means that you don't have to agree on decisions, but at least you can get decisions made."
Life Outside the Political Arena
While he is preparing for life outside of politics, Thompson said that he wants people to know "my foot is on the gas pedal till my last day in office." Even though he is focused on his remaining days on council, Thompson does have plans for the years to come.
For one, after 19 years of municipal reports, Thompson is looking forward to reading for fun again. Calling it one of his biggest challenges, Thompson said he has a lot of books lined up that he simply hasn't had the time read.
The top priority, however, is giving back time to his family. His daughter gave birth to his first grandson in February. And his son is due to welcome his first child by the end of June. And of course, more time with his wife is a given. But there are a couple other things he has neglected.
"I'm looking forward to having more free time with my friends. Where we can just sit down and have that beer or just be able to be friends and not have to be carrying the job on your shoulder," Thompson said. "I'm going to be able to do some me time. Husband and wife time. Grandkid time, and my kids. It's not going to be boring. As I say, it's time. So as every day goes on, I'm really happy with the decision."  MW
✯ Municipal World Insider and Executive Members: You might also be interested in Sean's other article: Local government champions say goodbye – for now.
---
Sean Meyer is Senior Content Editor for Municipal World.
Related resource materials: