New Brunswick's local governments transformed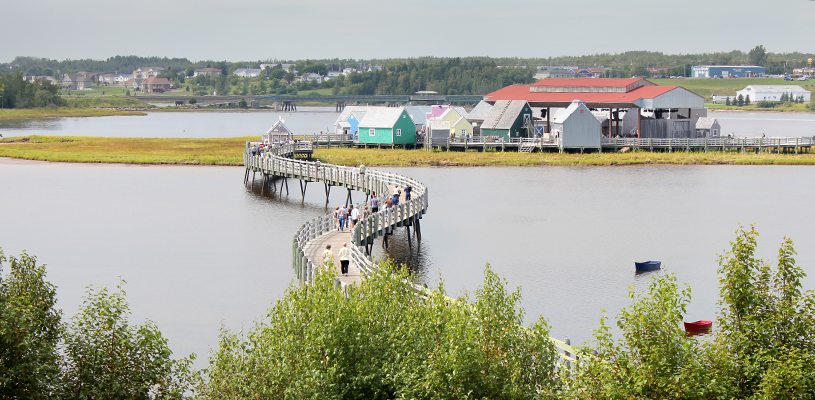 Working together for vibrant and sustainable communities: To address challenges from within the New Brunswick context, a green paper on the local governance reform was published, introducing four pillars to foster discussions within the population, stakeholder groups, and associations. Above: Bouctouche, N.B.
Major changes are expected for local governments in New Brunswick. Minister of Local Government and Local Governance Reform Hon. Daniel Allain's white paper on local governance reform in New Brunswick lays out several significant changes. The document, released on 18 November 2021, follows the same outline as an earlier green paper (see Local governance reform in New Brunswick Part 2) but with a far more aggressive timetable – the next 12 to 18 months.
Local Governments
The major change that will impact local governments in the province is the reducing of the number of entities from 340 to 90. Most municipalities and local service districts are dissolved and are grouped into new entities: 78 municipalities and 12 rural districts. Currently 30 percent of the population live in local service districts. However, this percentage is going down to 8.5 percent, with most of them located in the Greater Fredericton and Sussex areas.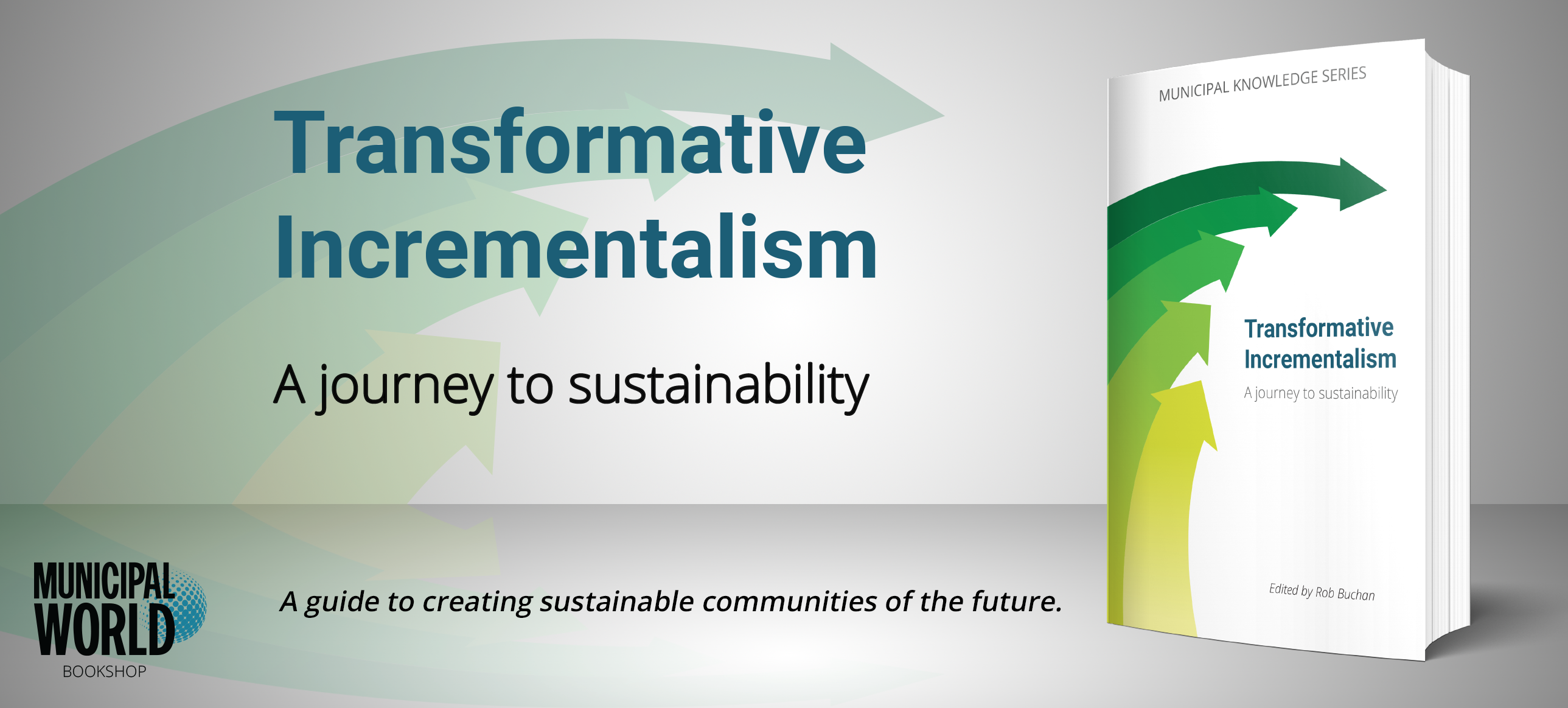 The 90 entities were formed based on factors such as communities of interest, minor sports boundaries, and school catchment areas. The minister also considered options from communities that were proactive in presenting their own restructuring option. The goal was to have communities of close to 4,000 people with a tax base of around $200 million. In some cases (+/- 15 municipal entities), these thresholds weren't met for various reasons, such as distance from other communities (islands or isolated areas).
Most municipalities and all rural districts will hold elections in November 2022. Out of the 78 municipalities, 50 will hold elections, since their boundaries have changed significantly:
Those municipal entities that have two or more municipalities brought together, or those that have more than 50 percent population change, will have an election for a new mayor and council.
Those with a population change of 15 to 50 percent will only have elections in the added communities to the new municipality.
For municipalities with under 15 percent population change, the existing councils will be responsible for the new community.
Rural district residents can elect their advisory committee through the same democratic process as the municipalities.
All new entities and rural districts will officially begin their new mandate on January 1, 2023. The advisory committees will not have any spending authority and will still be advisory to the minister, but the chair of the rural district will have a seat at the regional service commission (RSC).
Regional Service Commissions
This reform also included significant changes regarding the role of RSCs. Currently, RSCs are responsible for two mandatory services: local planning and solid waste management. Starting January 1, 2023, RSCs will also be responsible for:
economic development;
tourism promotion;
regional recreation cost sharing;
community development (poverty reduction, community inclusion); and
regional/community transportation.
The RSCs will also have to create public safety committees that include stakeholders such as police, emergency management organizations, and fire departments. Each RSC will determine the best way to deliver these services. Some RSCs might deliver all these services by themselves; others might sign a memorandum of understanding with a regional organization. There's also the possibility of a hybrid model between outsourcing and offering the service inside the RSC.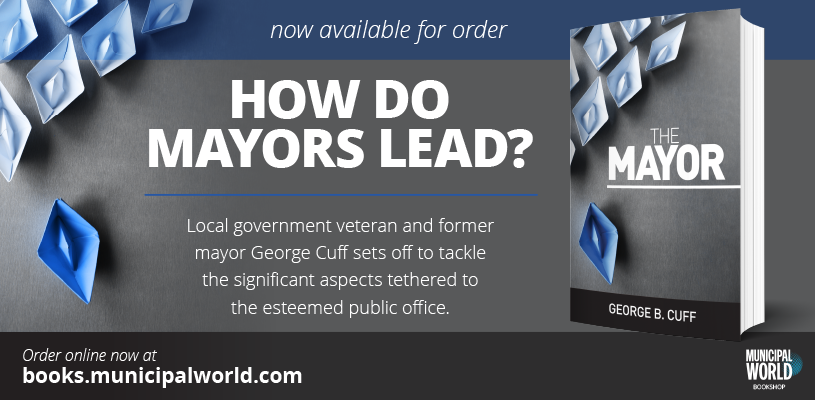 Although different service delivery options are available, the RSC will remain responsible to ensure that services are delivered and measured. The three RSCs that have the three largest cities will also be responsible for files such as homelessness and mental health.
RSC boards of directors will still be composed of mayors with representatives of rural districts proportionate to the population of the district compared to municipalities. In most cases, this will dramatically reduce the number of elected officials at the RSC table. For example, in the Kent region, the number of board members will go from 17 to eight.
Land Use Planning
The province will establish statements of public interest that will have to be taken into consideration when municipalities and RSCs prepare municipal and rural plans within their boundaries. Topics of public interest could include the use of:
agricultural lands;
climate change mitigation and adaptation;
settlement patterns; and
natural resource development.
These statements should be adopted by January 2023. The entire province will have land use plans, and the municipalities and rural districts with existing plans will need to revise them every 10 years. Currently, many local districts do not have plans, so this will create standardization throughout each of the 12 regions. Plans will have to be prepared by registered professional planners, and each of the municipal entities and rural districts will need to have their plan adopted by 2027.
Finance and Taxation
The finance and taxation piece of the reform is the least extensive. The majority of the finance and taxation changes would come after municipal entities are created and the RSCs have taken over their new mandated services. Taxation changes will be happening with the restructuring of communities, and the government will focus on ensuring the transition will ensure fair taxation.
The other piece of taxation touches on the non-residential rate. Currently, municipalities charge 1.5 times the residential rate. With the proposed changes, municipalities will be able to charge between 1.4 and 1.7 times the residential rate.
Other Changes
Among the other changes are new rules to municipal election financing. Currently in New Brunswick there are no rules for municipal election campaigns. This change has been requested by many people since the last few municipal elections.
There will also be changes to municipal election legislation to allow permanent residents to vote. The New Brunswick Multicultural Council had been requesting this possibility in the last municipal elections.
Finally, the last major change will be the creation of an independent municipal commission. The commission's responsibilities could include conflict of interest matters, reviewing cost sharing agreements between local governments, and municipal boundary adjustments or restructuring.
Transformative Local Governance in Action
The government will create transition teams with transition leaders in the regions to ensure that these changes are implemented. They will be responsible for working with the local governments in their restructuring process. This will include the process of choosing a name for the new community, ward boundaries, the new budget, etc.
Municipal associations in the province and their member municipalities were waiting for this reform for many years. The Association francophone des municipalités du Nouveau-Brunswick had been pushing government for reform since the early 2000s. To see these changes happening after close to 20 years of lobbying is a relief for many of these local elected leaders. Although most would have liked to see the entire province "municipalized," it's certainly a big step in the right direction.  MW
✯ Municipal World Insider and Executive Members: You might also be interested in Paul's other article: Local governance reform in New Brunswick (Part 1).
---
Paul Lang, MA, Bsc. Soc., Ec. D., DMA, is the Executive Director of the Kent Regional Service Commission. He has held various management roles in the municipal sector in New Brunswick, sits on the board of the Association of Municipal Administrators of New Brunswick, and specializes in regional and rural development.
Related resource materials: