Local government positions for women becoming more equitable
September, 2023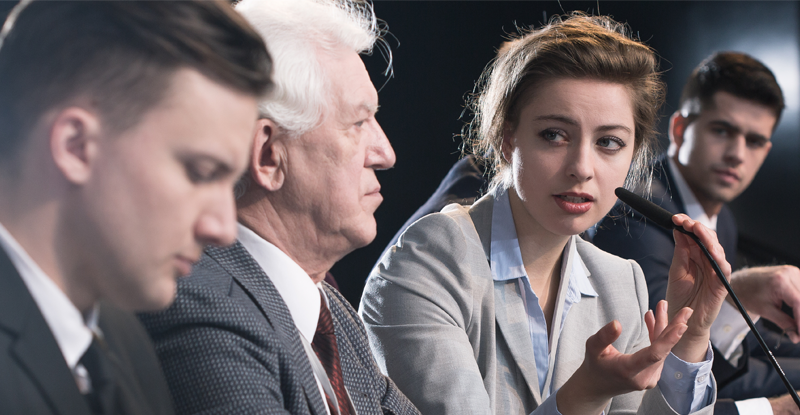 The Federation of Canadian Municipalities' goal of having women represent 30 per cent of elected representatives by 2026 has not only been accomplished three years ahead of schedule but has been surpassed as well.
The Federation of Canadian Municipalities (FCM) set a goal of having women represent 30 per cent of elected representatives by 2026 in 2010. That goal has not only been accomplished three years ahead of schedule but has been surpassed as well.
To mark Gender Equality Week, FCM released a new report on representation of women on municipal councils across the county. The report states that leadership opportunities for women in the municipal sector are essential for a more equitable Canada.
Taneen Rudyk, FCM Past President, said since women comprise half of the population it only makes sense they are well positioned in leadership roles. This includes at the local level to make sure their needs, priorities, and perspectives shape municipal public action.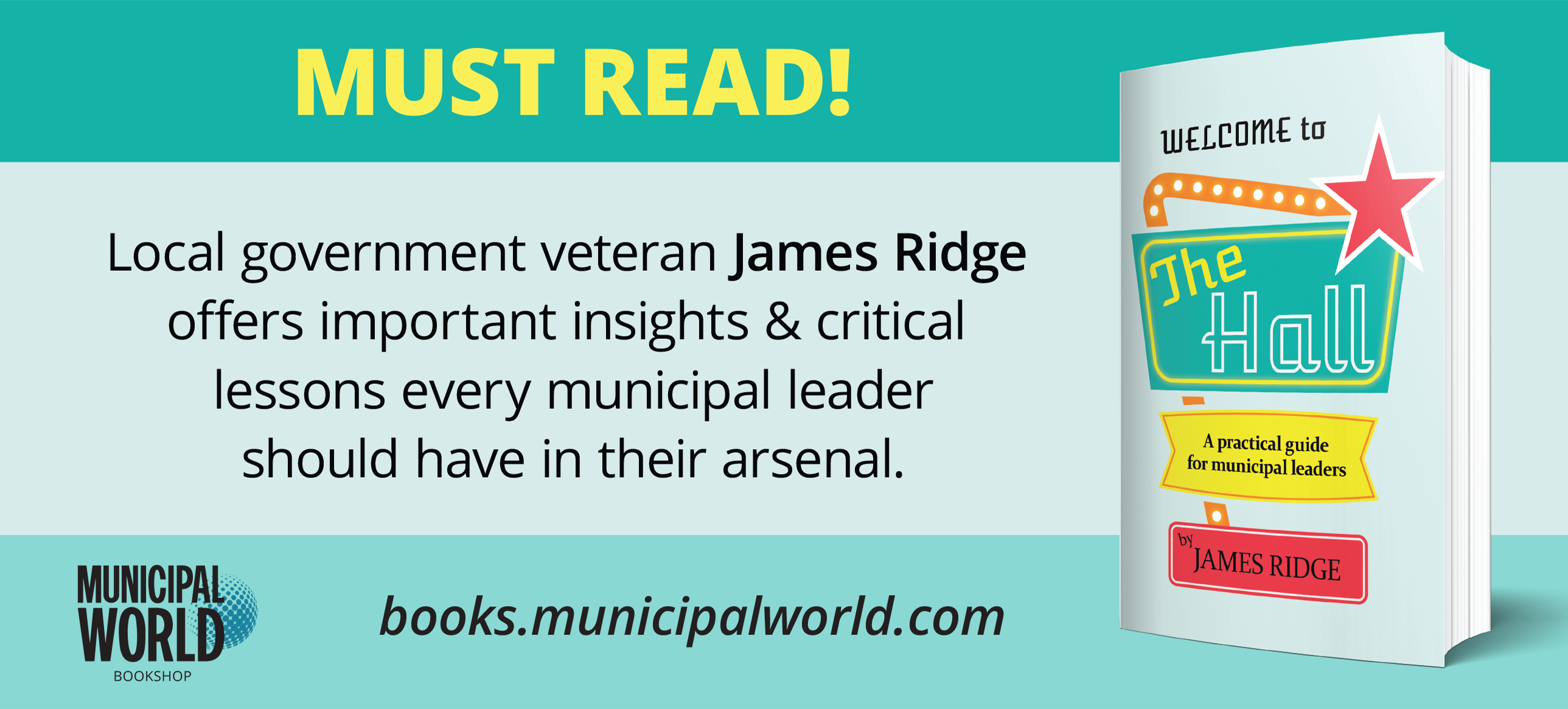 "Adding diverse voices to the table can only improve decision making," Rudyk said. "The results of today's study released with FCM's Canadian Women in Local Leadership program show that women representation at the municipal level is improving but 30 per cent isn't enough. We need to see continued effort, commitment, and action from all of us so women in elected office can shape the communities where they live and work."
Growth of Women's Representation
The report says 31 per cent of all municipal elected officials in Canada today are women. The report was released in conjunction with Gender Equality Week, Sept. 17-23. The Canadian Municipal Barometer at the University of Calgary, on behalf of FCM's Canadian Women in Local Leadership (CanWILL) program, conducted the research.
Brampton Coun. Rowena Santos, an FCM board member who sits on the organization's Anti-Racism and Equity Committee, said reaching – and exceeding – the 30 per cent target deserves to be celebrated.
"Women are on the move, and I absolutely love it," said Santos, who was recently named the Municipal World 2023 Women of Influence in Local Government Award honouree. "One of the reasons why we're exceeding expectations is because when women see themselves in those roles, it encourages and inspires other women – or other minorities – to pursue those roles as well.
"The more that we promote and support and encourage women and actually see them in those positions, it actually increases the chances of others doing the same thing."
Equity Progress Continues
This study shares encouraging progress at a national level. The hope is that the work of groups like CanWILL will encourage women, under-represented communities, and racialized Canadians to pursue leadership positions within local government. The report on the study highlights the following: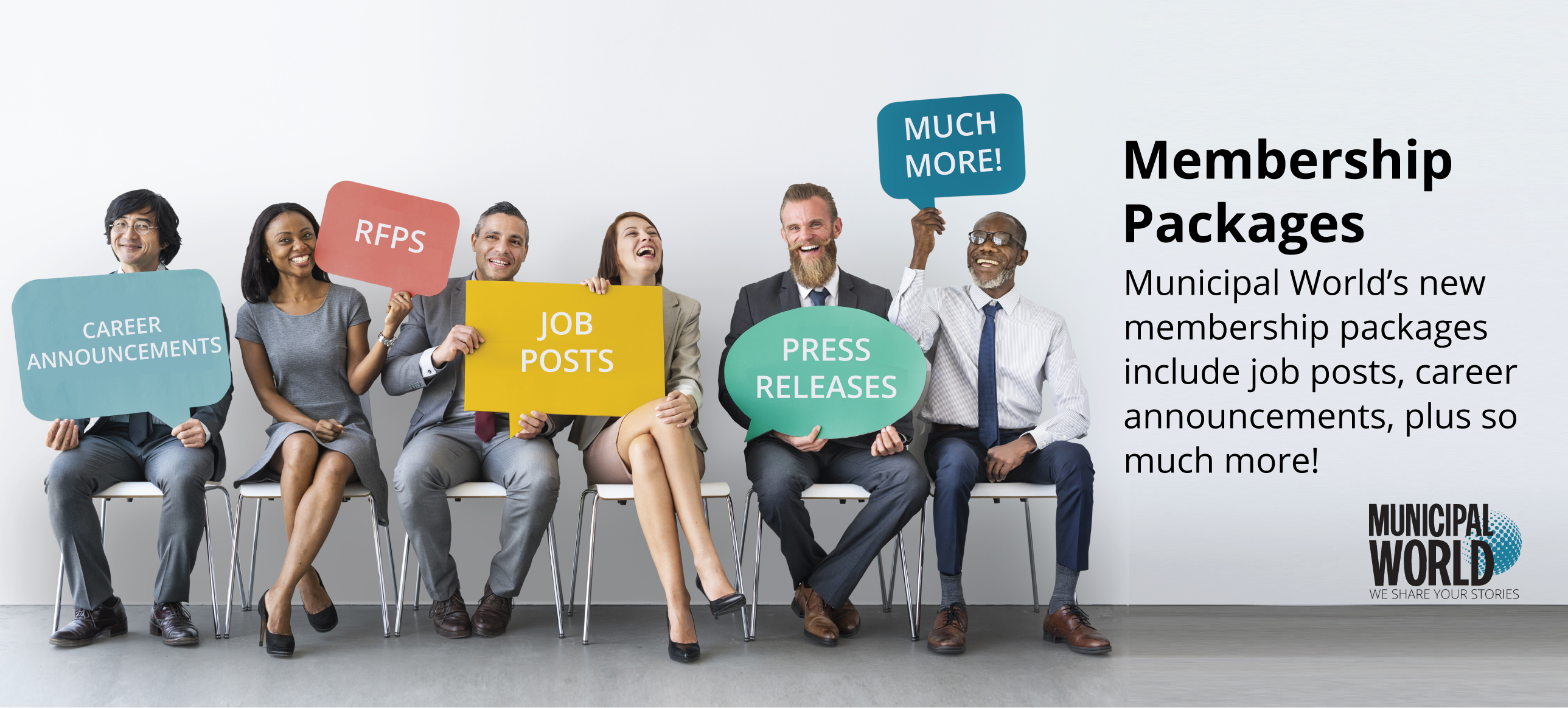 progress to date for councillor and mayoral positions,
representation by province and by territory,
the need to obtain disaggregated data,
conditions for women to enter or remain in politics, and
resources to foster parity and more diversity of municipal councils.
"Empowering women in municipal leadership roles is an essential step toward greater equity in Canada," said Marci Ien, Minister for Women and Gender Equality and Youth. "The research results made possible through FCM's CanWILL program, supported by Women and Gender Equality Canada, reveals significant progress while reminding us of the work still ahead.
"As more women, particularly from underrepresented communities, enter politics, it not only adds diverse voices but ultimately leads to better decision making, and more equitable outcomes for everyone."
Passing the Baton
The study found that the percentage of women in mayoral positions has increased by two per cent since 2018 and four percent since 2015. The percentage of women in councillor positions has increased by four per cent since 2018 and six per cent since 2015.
Women hold 22 per cent of mayoral positions and 33 per cent of council positions.
Santos said she was "a little bit surprised" by some of these numbers. Over the past few years – whether in Canada or the United States – many women who would have otherwise sought elected office, or re-election, decided not to run. Many of them decided not to run for a variety of reasons, including the challenges of social media bullying, finding the balance between council and home life, and even dealing with obstacles created by the COVID-19 pandemic. But Santos is pleased with the achievements reflected in the report.
"To see those numbers, while also exceeding expectations … it's something absolutely to celebrate," Santos said. "I'm hoping that the women who decided not to seek re-election were hopefully also replaced with women passing the baton over to other women as well."
More Work Still Needed
The data shows a lot of work still needs to happen to achieve gender parity and meaningful participation of women in municipal governance. According to the report, 16 per cent of communities in the research have no women on council. But an additional 16 per cent of municipalities have reached levels at or above parity – women representing at least half of the council.
From biases and systematic discrimination to exclusionary policies or practices and triple-burden responsibilities, women – and in particular women of diverse backgrounds – often face systemic barriers to a higher degree or with compounding effects.
Santos said she believes gender parity is possible. But to achieve this goal, more supports are needed for women seeking elected office. This could include policy changes related to maternity leave benefits or child care requirements so that women who are elected can maintain those positions while at the same time still taking care of their parental duties.
While policy changes might be needed, Santos said there must be more encouragement for women in the local government space. Every time she talks to other elected women, Santos said they "actually nod their heads" when she says they must work two to three times harder than their male colleagues just to receive half the credit.
There is so much more work to be done for women supporting other women, Santos said, adding more is needed from allies as well.
"When we celebrate International Women's Day, or we celebrate specifically women in leadership roles, it's not helpful to have our male allies make comments saying, 'Oh, well we should have International Men's Day?' Or it's also not helpful to hear them say, 'Why is it always about women all the time?'"
"That is not helpful. We need our allies to have a deeper understanding of this and actually value the reasons why women are effective at the table."
Strengthening CanWILL Supports
This research focuses on the representation of women. But FCM and CanWILL recognize the data needs to be further refined. It needs to show progress for often underrepresented women such as Indigenous, Black, and other racialized women. This also applies to members of the 2SLGBTQIA+ community, including trans and non-binary members in municipal elected positions.
This type of data, according to FCM, should be available at the next iteration of the research.
Last March, at a board meeting in Durham, in line with FCM's pre-Budget 2023 recommendations, the organization called for continued support for the CanWILL program. This call was part of a national effort to help counter harassment of female elected officials and public figures. FCM President Scott Pearce said CanWILL has proven repeatedly that it does meaningful work to advance women's causes at the municipal level.
"Women are our daughters, sisters, mothers, and grandmothers whom we deeply care about and who deserve to have their voices heard in local affairs," Pearce said. "We're learning that their level of representation on municipal councils is increasing, which is positive but cannot overshadow the need for continued and greater action to reach gender equality and eliminate harassment and other forms of violence they too often encounter in politics and in governance."
Overcoming Equality Obstacles
Currently, harassment of elected officials is alarmingly high. This negativity, according to FCM, is affecting the retention of women, including underrepresented women such as Indigenous, Black, and other racialized women and members of the 2SLGBTQIA+ community in politics. FCM has reaffirmed it is critical that more women hold and retain positions of leadership within local governments. But they also must be able to make a meaningful contribution in environments that are free of harassment and violence.
The organization's advocacy efforts "is why I love FCM so much," Santos said.
Black, Indigenous, or other racialized women face greater challenges, Santos said. As a woman of colour, she recognizes how difficult it can be. This is why she continues to call for greater supports from allies and colleagues alike.
"Women who are white or Caucasian, they still have a certain level of privilege compared to other groups like myself or certainly the Indigenous and the Black communities," Santos said. "That intersectionality and that sensitivity around that absolutely needs to be highlighted. We need our white women allies to be there for us as well. That's a very, very important point. So yes, much more work to do on that front."
More information about the research conducted by the Canadian Municipal Barometer at the University of Calgary on behalf of FCM's Canadian Women in Local Leadership (CanWILL) program and its results is available online at https://fcm.ca/en/resources/women-in-local-government/women-representation-in-municipal-elected-positions-2023-report.  MW
✯ Municipal World Executive and Essentials Plus Members: You might also be interested in Joanne Vanderheyden's article: CanWILL changing the face of leadership.
---
Sean Meyer is Digital Content Editor for Municipal World.
Related resource materials: