Four ways to engage citizens in local government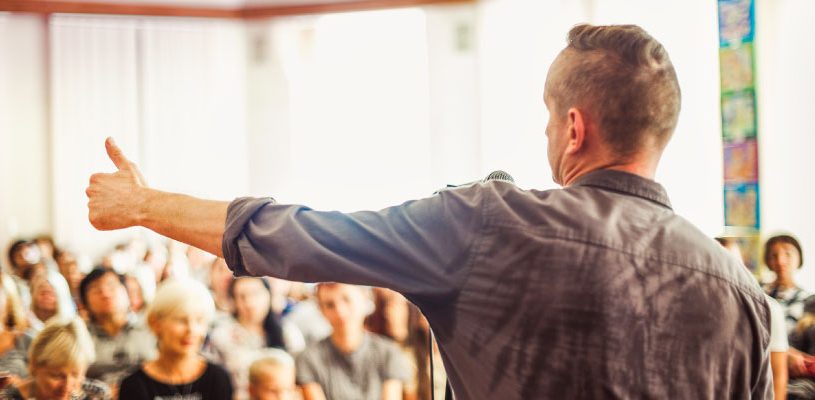 In recent years, there has been no shortage of talk about the need for greater citizen involvement in decision making and the desire to increase institutional possibilities for public engagement, particularly when the goal is to ensure public trust and make government more accountable, transparent, and collaborative.
Traditionally, governments have focused either on strategies for informing the public or have sought feedback from citizens by way of opinion polls, focus groups, or citizen testimony at public hearings. However, governments are increasingly seeking to move away from engagement mechanisms that involve one-way communication with the public and are pursuing more innovative approaches with a focus on stimulating more robust, meaningful, and open citizen participation.
Most open government plans include two major types of public participation activities: online public participation and face-to-face public participation. The major difference between these two approaches is that online tools enable engagement on a large scale and can ensure continuous participation over an extensive period of time, while face-to-face models tend to engage smaller groups of citizens within shorter time frames. The latter are particularly efficient in local decision making since they promote the virtue of solidarity and build social capital in communities. Let's look at a few of these models.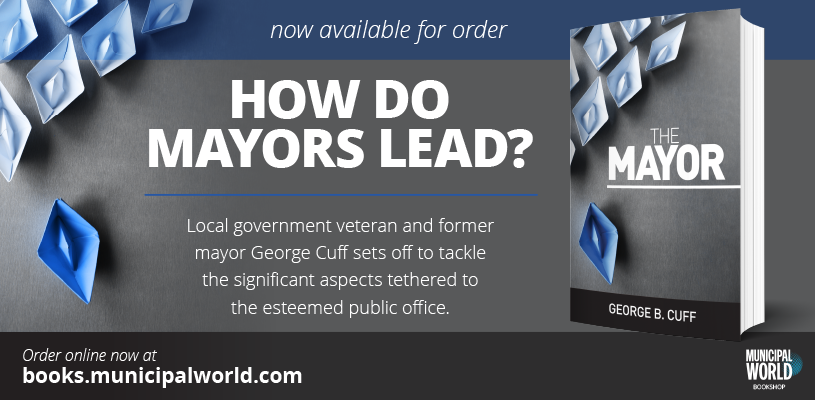 1. Integrated Approach
Many municipalities in Canada are currently striving to develop a more comprehensive approach to public involvement by integrating traditional face-to-face consultation methods and more innovative online tools. The City of Toronto's employment lands consultation process (part of the municipality's five-year official plan review) took place from January to March 2013 and is an example of this mixed-method approach.
The process used diverse communication and engagement tools including: stakeholder roundtable sessions; public open houses across the city; a dedicated project web page; an online questionnaire; an online "do it yourself" consultation process; an online video presentation with voiceover and captioning; a social media campaign; promotion through an online "blogging community"; a live stream of city hall on Rogers TV.com; discussion guides; interactive open house panels; media advertising; and, finally, a summary and analysis of all of the feedback that was received.
The wide scope and variety of methods used in this initiative helped to engage many residents and community groups, as well as business and voluntary associations and organizations, faith-based organizations, and labour groups. But, it also ensured that participants' feedback was accurately documented for consideration and that suggestions for policy changes were incorporated into the final policies.
2. Crowdsourcing
Crowdsourcing or online ideation processes are perhaps the most prominent approach used by government agencies when implementing open government plans. Crowdsourcing refers to an open process, in which groups of people are invited to submit, discuss, and refine ideas related to a specific question or problem posed by an organization. It is commonly used by governments and non-profit organizations for a number of purposes, including activities such as pooling collective knowledge, micro-volunteering, crowd-creation, crowd-voting, and crowd-funding.
In the United States, the Department of Homeland Security used crowdsourcing to engage more than 20,000 stakeholders from all 50 states in a dialogue on the Quadrennial Homeland Security Review. This national consultation included a three-stage process in which participants initially proposed and voted on ideas about the goals and objectives of the review, then prioritized how to achieve the proposed goals and objectives, and finally provided feedback on the outcomes of the crowdsourcing exercise and identified next steps.
In Canada, the British Columbia government used crowdsourcing to develop a collaborative model of environmental and climate action policy. In 2010, the province launched the Apps 4 Climate Action contest which invited Canadian software developers to raise awareness of climate change and inspire action to reduce carbon pollution through the development of new applications for the web and mobile devices. The B.C. government had created a catalogue of its best climate and greenhouse gas emission data and shared the data with companies and the public to facilitate the design of novel, creative, and fun climate action applications.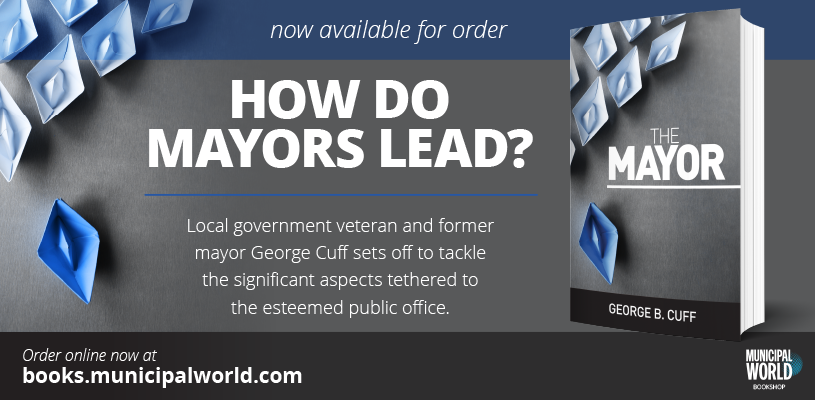 3. Social Media
Web-based platforms, such as blogs, Twitter, Facebook, and YouTube, enable people to interact in a variety of different ways and can facilitate the open engagement of a large group of participants.
This can be achieved through a regularly-updated blog covering the public involvement process and addressing issues related to it; through the use of a Twitter hashtag and general outreach through Twitter; by using a Facebook group page or general outreach through Facebook; and, finally, through other micro-blogging social media sites.
In politics and government, one of the most innovative uses of Twitter was the first-ever live Twitter town hall hosted by President Obama in July 2011 from the East Room of the White House. Obama responded to questions from citizens, Members of Congress, and reporters. In all, there were 169,395 tweets that included the #AskObama hashtag.
Wikis offer another good example of a collaborative social media tool that incorporates features of both traditional face-to-face deliberation and online participation. A wiki is a web application that allows visitors to edit existing web pages by adding, modifying, or deleting content in collaboration with other participants. They are most commonly used to aggregate information from multiple sources.
Wikipedia is the best known example of this form of collaborative editing, which can engage people at a large scale and over an extended period of time. A distinctive feature of wikis is their open-source structure which ensures little or no cost.
Two examples of the successful use of wiki platforms in open government include a wiki hosted on the website of the U.S. Environmental Protection Agency, which allows watershed organizations, managers, and communities to share watershed management plans and identify best practices; and the U.S. Department of Energy's Open Energy Information website, which uses a wiki platform to share resources and data between government, private sector, project developers, and the community.
4. Citizen Panels
Citizen forums such as citizen panels, citizens' juries, citizens' assemblies, deliberative polls, and planning cells are another effective means of engaging a small group of citizens in a focused deliberation on key policy and governance issues. These methods of public participation are geared towards achieving societal consensus and are particularly useful for resolving contentious issues. While there is a lesser degree of openness in terms of who is allowed to participate in comparison with social media-based engagement, deliberative methods are more efficient in ensuring inclusiveness of under-represented groups.
In recent years, a number of municipal governments in Canada have used citizens' panels to engage residents in decision making regarding budget priorities. Participatory budgeting (PB) is an experimental approach to budget participation that originated in 1989 in the Brazilian city of Porto Alegre and its popularity has since grown worldwide.
A consultation on municipal budgeting was successfully implemented in the City of Guelph in 1999 by a civil society organization called the Neighbourhood Support Coalition in collaboration with the municipal government, and with funding from external donors. For the past 10 years, Toronto Community Housing has also engaged residents in PB processes to decide on the best ways to use capital funds to improve communities.
And, the City of Edmonton conducted a pilot project with the University of Alberta to use a citizen panel in the 2010-2011 budget process. In this case, a panel of 49 randomly-selected Edmontonians met over six Saturdays in the spring of 2009 to deliberate over the city's spending priorities. The panel developed two new directions and four recommendations for city council to consider in setting the budget priorities.
While each of these initiatives can be viewed as examples of best practices in open engagement, the best initiatives go beyond simply implementing an online discussion forum or using social media to engage citizens in government decision making. The best initiatives in open engagement are iterative in nature and are customized to ensure relevance for the particular constituency.  MW
A version of this was published in Municipal World, April 2015
✯ Municipal World Insider and Executive Members: You might also be interested in the full version of this article or in Dave Biggs' article: Beyond the usual suspects – online engagement tools attract thousands. Note that you can now access the complete collection of past articles (and more) from your membership dashboard.
---
Adam Froman is the CEO of Delvinia, a Toronto-based digital strategy and innovation firm, and the founder of the Centre for e-Democracy, a charitable organization dedicated to initiating, translating, and disseminating academic research on the impact of digital technologies on politics and democracy. Adam and his team recently worked with the City of Guelph to define a five-year action plan to move the municipality toward open government. This project involved an extensive review of best practices in jurisdictions around the world.
Related Resource Materials: