FCM, Big City Mayors applaud federal investment in public transit
February, 2022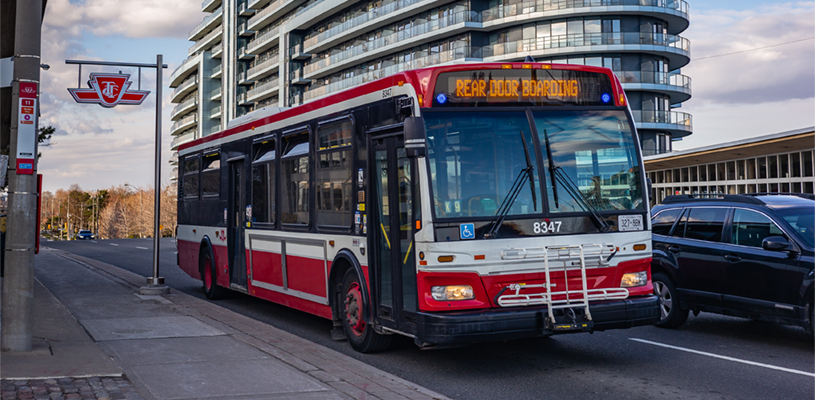 An inclusive recovery from COVID-19 has been a focus for the Federation of Canadian Municipalities (FCM). To drive the point home, the mayors of Canada's largest cities have been calling on Ottawa to step up. The hope was that Ottawa would use the 2022 budget as a critical tool for delivering that recovery.
On February 17, Deputy Prime Minister and Minister of Finance Chrystia Freeland responded to one key ask. Freeland announced that Ottawa will introduce legislation to invest up to $750 million to support municipalities that are facing transit operating shortfalls. This one-time payment would help cities maintain service levels despite the decrease in ridership that's resulted from the pandemic.
"Fast, affordable, and reliable public transit is essential to making our cities liveable and to our economic recovery," Freeland said. "For many Canadians, it is also the only viable option for getting around. This investment will help keep Canadians moving and ensure our economic recovery leaves no one behind."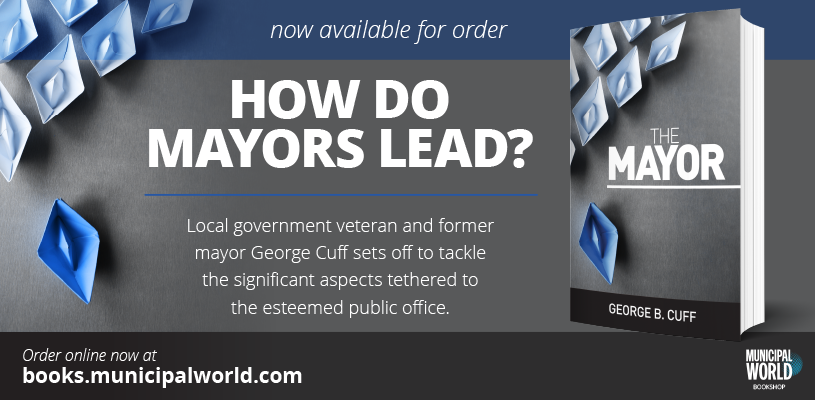 Big City Mayors Welcome Federal Funds
This announcement was praised by the chair of FCM's Big City Mayors' Caucus, Halifax Mayor Mike Savage. Savage called the announcement "a very welcome and critical recognition" of Ottawa's partnership role in ensuring essential municipal services. Savage said that cities have worked hard to adapt to unprecedented pandemic costs and lost revenues. They have also protected the essential services Canadians rely on, including public transit.
Savage said that he and his colleagues – including Toronto Mayor John Tory and Mayor Valérie Plante, among others – have been advocating for the kind of funding Freeland announced. While they were hopeful that the federal government would step up, he wasn't taking anything for granted.
"It wasn't a foregone conclusion. We know that the federal government is feeling like they've been bankrolling the COVID recovery and that they are careful about investments," Savage said. "We always knew that they had some empathy for our situation. It's very good news, and we're very pleased with it."
Provincial, Territorial Partnerships are Key
Freeland announced that Ottawa's investment is conditional on matching provincial and territorial contributions. As such, Savage said Ottawa's proposed $750 million could become $1.5 billion should the provincial and territorial governments step up. Although that is a "robust number," Savage acknowledged that it won't cover all the losses. For example, Toronto by itself is facing an approximate $500-million shortfall.
Savage said this funding shows that Ottawa is taking a significant step toward supporting cities. But it also recognizes that all orders of government need to step up. His expectation was that provincial and territorial governments will follow Ottawa's, but the timelines for doing so could vary widely. In some provinces, he said that support will come fairly quickly. While he didn't want to be specific, he did speculate that in other provinces these conversations will be more problematic.
"Transit is an essential service during the pandemic. We simply can't stop the service, and it's not fair that the municipal taxpayer picks up all the costs," Savage said. "We'll talk to our provincial governments, and some will be excited and come on board quickly, I think. Others will probably take a bit more time."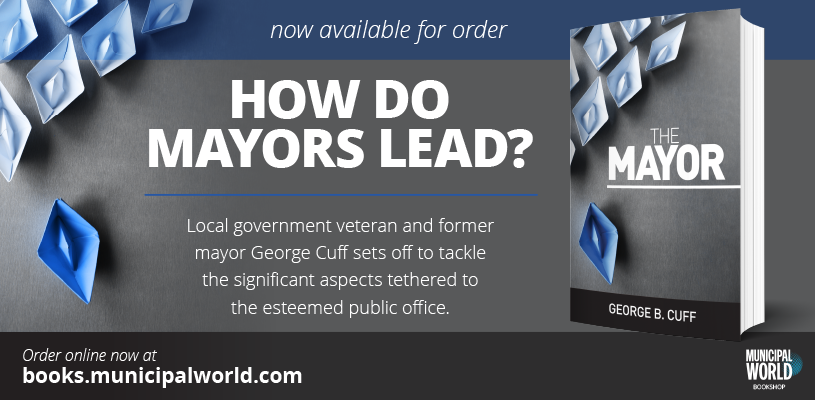 New Vision of Transit Stability
Added funding is important for transit stability. But Savage said that it isn't the only consideration. Local governments must restore confidence in transit, he explained.
Savage said that transit ridership had been trending downward in recent years. But even so, the service was more important than ever during the pandemic. This is true not only for frontline workers, but also for everyone that kept local economies going. This goes for everyone from pharmacy and medical clinic staff to grocery and convenience store workers. In fact, it is for anyone without a personal vehicle who still must get to work.
It was a point backed up by Dominic LeBlanc, Minister of Intergovernmental Affairs, Infrastructure and Communities. LeBlanc said that Canadians rely on public transit to get to where they need to be 365 days a year.
"The pandemic has been a challenge for transit operators. They have worked around the clock to support commuters," LeBlanc said. "Our government will continue to work collaboratively with our municipal and provincial partners to ensure that public transit remains reliable, timely, and affordable."
Rebuilding Public Confidence
Given the essential nature of transit, cuts to service were impossible to make. This was true even though ridership and revenues were down. But Savage said there is also the recognition that some people remain nervous about using transit. And so, he added, everyone needs to work together to restore public confidence and to restore confidence in the economy.
"People realize that we're getting to a point now where it's safe to go out. People should go out; they should support their local economy," Savage said. "They should buy stuff at the retail locations they haven't been to. They should go to the restaurants and the bars. They should feel free to go to hotels. And similarly with transit, we need to make sure that people understand that it's safe to go to transit. And that it's well run, too."
Several provincial governments are moving toward reducing – or eliminating – COVID-19 restrictions. As such, a new debate has arisen in some communities around extending local public health restrictions. Savage said such discussions are up to individual communities. In his own community, it isn't something he has put much thought toward. Even so, he added that he is open to doing "whatever it takes" to make people comfortable to get back on a bus – or a Ferry, in the case of Halifax.
"We need to consider all the possibilities. There's always the individual option to wear a mask. Whether it's a mandate or not, it's too early for me to say," Savage said. "I'm very optimistic that over time we will get back to people not being nervous about being on transit. But it'll take a while."  MW
✯ Municipal World Insider and Executive Members: You might also be interested in Wes Guckert's article: Revisiting BRT.
---
Sean Meyer is Senior Content Editor for Municipal World.
Related resource materials: