Constructing resilient communities at the local level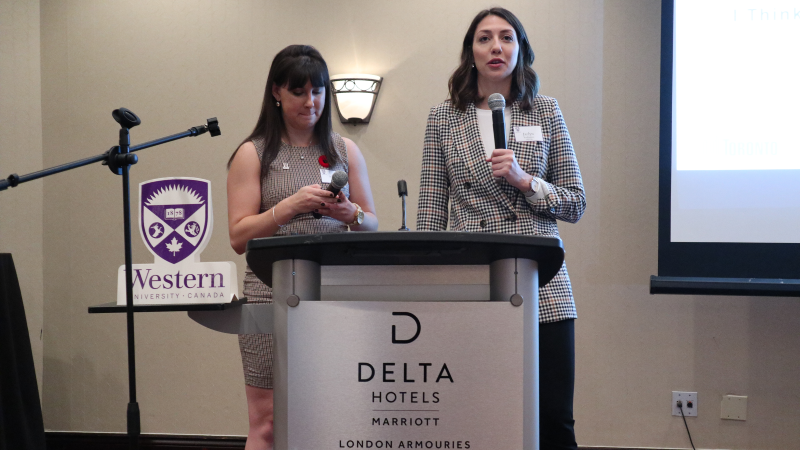 2019 Local Government Alumni Co-Chairs Megan Shannon and Jaclyn Rodrigues address delegates at the LGPA Conference in London, Ontario.
The motto of the 2019 Local Government Alumni Conference was "Caution! Change Ahead: Constructing Resilient Communities." This was reflected in the presentations and conversations taking place throughout the day as municipal administrators exchanged best practices and lessons learned for adapting and leading in the local government sector.
Approaching the Threshold of Change
City of Toronto Chief of Staff Jeff Fielding kicked off the conference with a conversation around what it means to work in local government.
"There's a possibility that, in government, we could become irrelevant," he said. "From the perspective of the people depending on us, the garbage will get picked up, and the busses will arrive at the bus stops, and the water will come out of the tap. All those types of things will happen, but are we making the kind of contribution people expect?"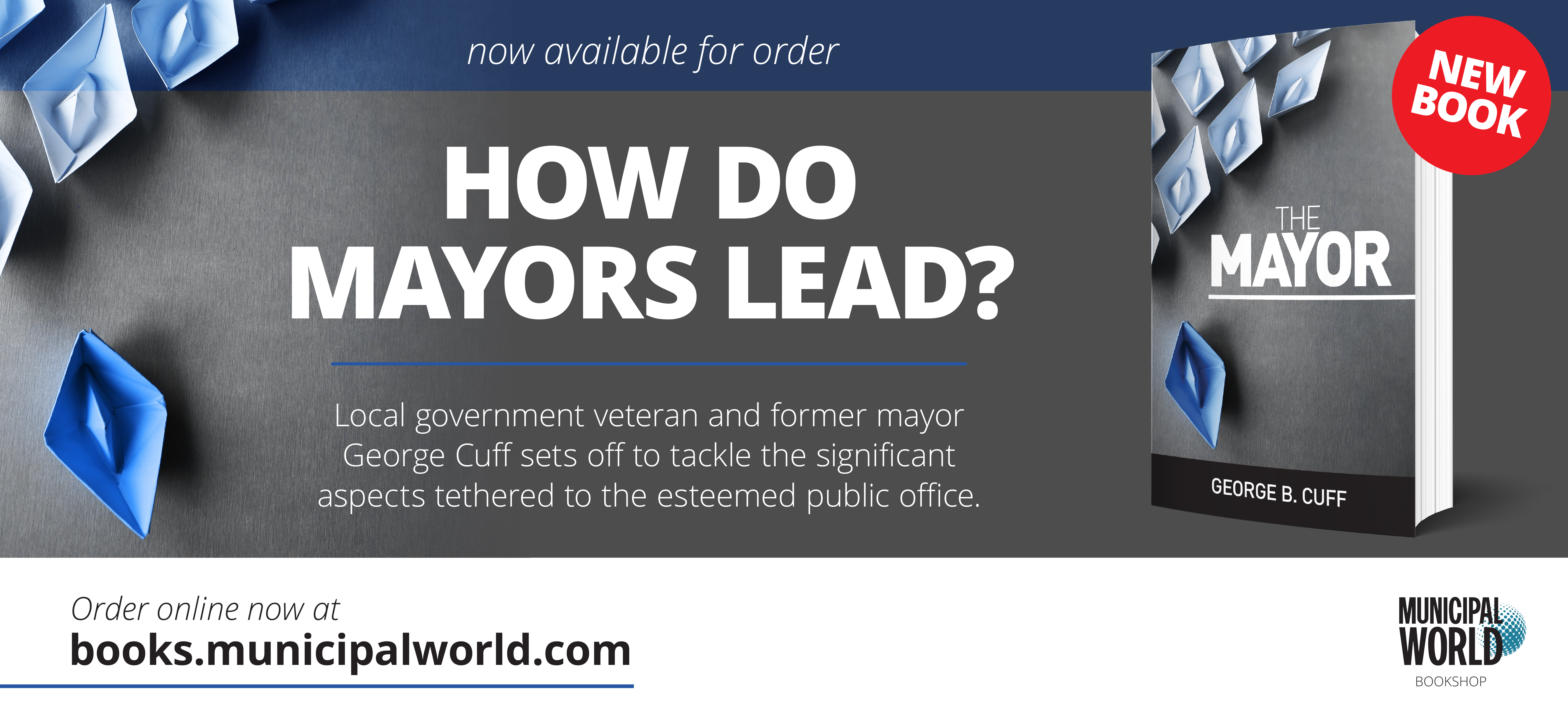 One of the most important things, Fielding said, is to bring enthusiasm into the job and find ways to encourage staff to be equally enthusiastic and passionate about something they've wanted to do for years.
Over all, Fielding said local government makes people's lives better, and recognizing what can be done to achieve this is more critical than ever.
"We're at the cusp now. If we don't make the difference, the generations that are coming up after us will be left holding the bag," he said. "They're depending on us to come up with something that's going to impact current conditions. Whether it's the amount of debt we carry or the issue around climate change … it's the people in this room, together, who are going to make the difference."
How to Build a Smart Community
Three Smart Cities Challenge finalists – Cathy Kennedy, City of Guelph; Matthew Chandry, Region of Waterloo; and Tamatha Trenholm, City of Ottawa – shared their experiences and lessons learned as part of a "how to" on building a smart community.
Building Relationships, Managing a Resilient Organization
Other conference speakers included David Siegel, Political Science Professor for Brock University, and David Szwarc, Senior Advisor at StrategyCorp. Together, they presented an academic and practitioner perspective on managing a resilient organization.
Siegel explained that "municipalities are on the front lines of implementation" and added that ensuring council understands the complex legal and fiscal realities they face is an important role city staff must undertake.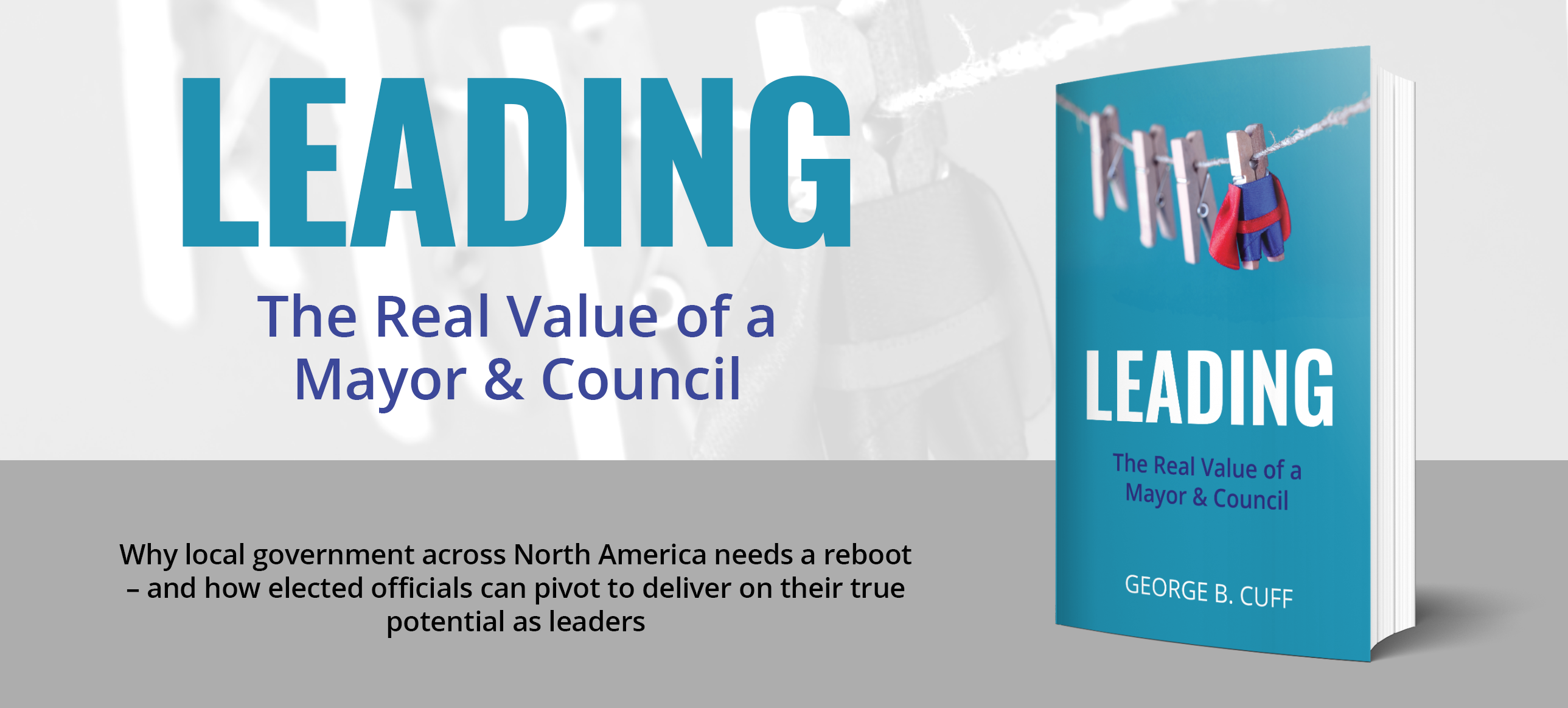 Szwarc added that building relationships is critical today, for staff at all levels, and that adopting an incident management system is a must for every organization – large or small. "When things go wrong, it's natural to look for someone to blame," he said. "But, it's incumbent to answer the more difficult questions: What were the circumstances that allowed this person to act as they did? What could we do to minimize the impact?"
Surviving and Thriving in a Time of Adversity
Kristina Hausmanis is the Green Streets Project Manager for Transportation Services at the City of Toronto. She presented the city's experience with implementing its first Resilience Strategy, covering topics like stormwater management, infrastructure, and urban resilience.
Evolving Municipal-Provincial Relationship
One of the reoccurring topics at the conference was economic stability. Highlighting the importance of the Association of Municipalities of Ontario's (AMO's) work itemizing the regulatory and legislative burden, Marcia Wallace, from the Ministry of Municipal Affairs and Housing, said the conversation about how equal doesn't meant the same requires a more regional based approach. "It's a really hard push uphill to push that thought that to be fair, everyone needs to follow the same rules," she said.
Monika Turner, AMO Director of Policy, explained that recent municipal-provincial relations have been "volatile" up until this summer. "Municipalities didn't know how much more they'd be paying for their public health or this and that, so there was a good reason they kept in in their reserves – separate and accountable – but they didn't know what to use it for."
Megan Stanley, Manager of Intergovernmental Relations at the Federation of Canadian Municipalities, added that predictability is "a fundamental principle" that underscores every policy challenge government deals with. Being able to build bridges and discuss shared objectives, she added, means people should be able to talk about those as partners.
Award of Excellence
In addition, outgoing Alumni President Melissa Bauman presented the alumni's Award of Excellence. The award was presented to City of London Clerk Cathy Saunders, who was recognized for the leadership she showed in running Canada's first ranked ballot election in 2018. The award honours an individual who has inspired creativity, innovation, and conviction in belief of the merits of delivering public service excellence – all qualities Bauman said Saunders has demonstrated.  MW
✯ Municipal World Insider and Executive Members: You might also be interested in the full version of this article or in Miki Stricker-Talbot's article: Wrestling with wicked problems: Five strategies for adapting in a changing world. Note that you can now access the complete collection of past articles (and more) from your membership dashboard.
---
Cassidy Meath is Assistant Editor for Municipal World. After receiving their graduate certificate in Publishing: Book, Magazine, Electronic from Centennial College, Cass gained experience in editing, proofreading, and fact checking through their work with John Wiley & Sons and tbk Creative.
Related resource materials: