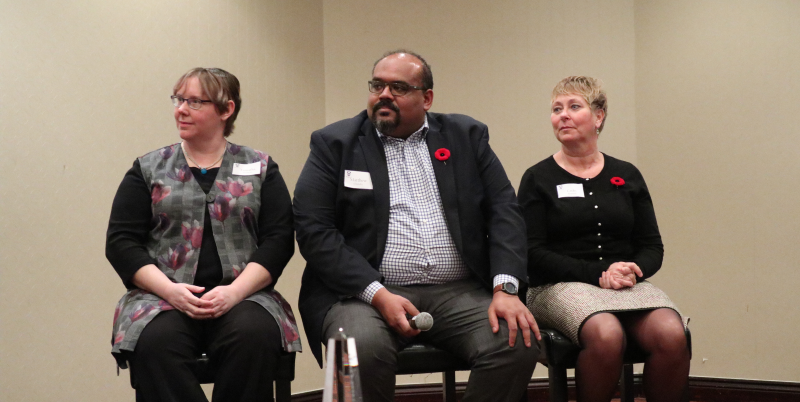 Tamantha Trenholm (City of Ottawa Senior Data Analytics Strategist,), Matthew Chandy (Region of Waterloo Manager, Office of Regional Economic Development), and Cathy Kennedy (City of Guelph Manager, Smart Cities Initiatives) address delegates at the 2019 Local Government Alumni Conference.
Published in November 2019
As part of the Smart Cities Challenge, communities from across the country are adopting innovative approaches to improve the lives of their residents and address some of their most persistent problems. Internally, that means change. The "horrible word" change management, however, is one Tamantha Trenholm says cities don't understand.
Trenholm was speaking at the 2019 Local Government Alumni (LGPA) Conference, where she was one of three Smart
ALL MUNICIPAL. ALL ACCESS.
All content
Digital or Print Magazines (12 annually)
Post Jobs
Post RFPs
Post Events
100 Years of Research
When it's time to turn a new page, trust Municipal World to up your game
with innovative trends, emerging issues, important stories while
highlighting game-changing people in the Canadian municipal sector.