Back to all Articles
Managing urban forests and green spaces in post-pandemic Canadian municipalities
Urban ecosystems key supports for human health and well-being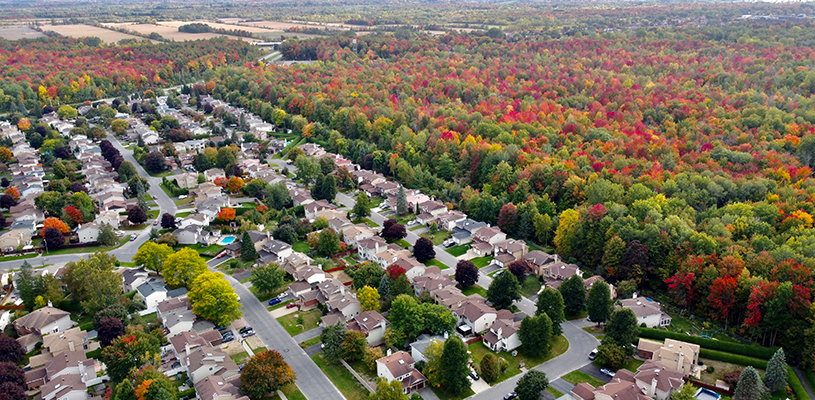 Diversity of trees in Canadian urban forests: Urban forests, although vulnerable to climate change impacts, are increasingly recognized as nature-based solutions for climate change mitigation and adaptation. Above: autumnal aerial view of a suburb in Ottawa; Photo: Sophie Nitoslawski
Published in November 2021 - Page 25
The benefits of urban green space1 have been increasingly discussed in recent years. But the COVID-19 pandemic has sparked even more interest in urban forests, parks, and other green space.
Since the beginning of the pandemic, 70 percent of Canadians developed an increased appreciation for their parks and green space due to their positive effect on mental and physical health, connection to nature, and social connection. Montreal has even committed $1.8 billion for park spending
ALL MUNICIPAL. ALL ACCESS.
All content
Digital or Print Magazines (12 annually)
Post Jobs
Post RFPs
Post Events
100 Years of Research
When it's time to turn a new page, trust Municipal World to up your game
with innovative trends, emerging issues, important stories while
highlighting game-changing people in the Canadian municipal sector.