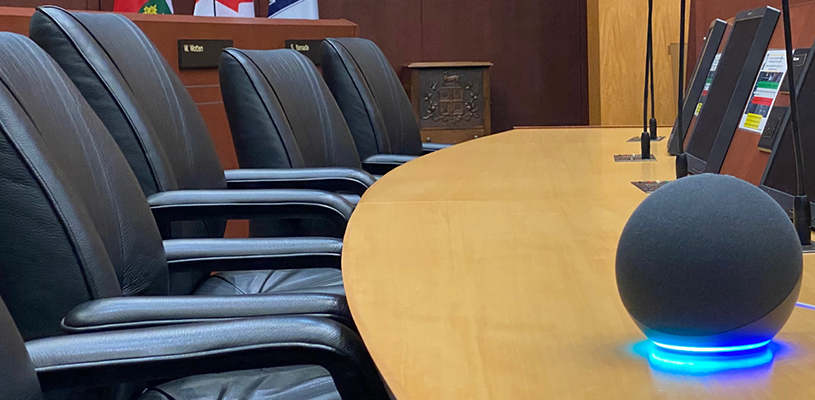 Enhanced conversational experience: Using Smart Home devices makes regional amenities more accessible through a next-generation channel. Credit: Durham Region
Published in June 2022 - Page 33
The Regional Municipality of Durham is committed to improving the customer experience. The region is taking an innovative approach to delivering services to the public by embracing innovation and partnership to better serve residents. Now, it is even easier to find details about regional programs and services – just ask Google or Alexa.
To improve the customer experience, data and services should be accessible to everyone through the device of their choice. In 2021, Durham
ALL MUNICIPAL. ALL ACCESS.
All content
Digital or Print Magazines (12 annually)
Post Jobs
Post RFPs
Post Events
100 Years of Research
When it's time to turn a new page, trust Municipal World to up your game
with innovative trends, emerging issues, important stories while
highlighting game-changing people in the Canadian municipal sector.