Municipal World Innovation Award
Municipal World is pleased to recognize one innovative Canadian community, highlighting transformational approaches to delivering municipal services. In addition, a pair of Honourable Mentions will also be announced.
Winners will be recognized with a formal award, and an article in Municipal World magazine.
Deadline to Apply: Nov. 4, 2022
2021 Honourees
Congratulations to the City of Kitchener and the District of North Vancouver! And Honourable Mentions to Metro Vancouver and the City of Markham!
Award Application Requirements
Your application should detail the innovative approach and how it delivers quality of life improvement to the community. Specifically, your application must contain a brief overview of:
the local innovation,
the issue it resolved, and
the outcomes as a result of the transformative action/policy.
Power Point or similar presentation methods are encouraged. Word documents or pdf are also acceptable formats.
Please note that written submission should be no longer than 500 words.
Innovation being submitted should have commenced after Jan. 1, 2020.
Evaluation Criteria
Four criteria will be used to evaluate scholarship applications:
Culture – the development of organizational thought transformation and approaches to service delivery and relationship cultivation
Ecosystems – collaborative efforts of cross-sector engagement that establish unique partnerships
Strategy – the design and creation of resourceful self-sustaining systems that drive high performance
Operations – innovations in the delivery of service to streamline and create organizational efficiencies
Sponsor Introduction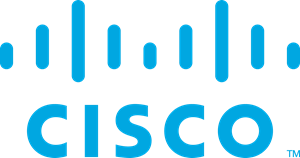 Cisco enables people to make powerful connections — whether in business, education, philanthropy, or creativity. Cisco hardware, software, and service offerings are used to create the Internet solutions that make networks possible–providing easy access to information anywhere, at any time.
Cisco was founded in 1984 by a small group of computer scientists from Stanford University. Since the company's inception, Cisco engineers have been leaders in the development of Internet Protocol (IP)-based networking technologies. Today, with more than 71,000 employees worldwide, this tradition of innovation continues with industry-leading products and solutions in the company's core development areas of routing and switching, as well as in advanced technologies such as home networking, IP telephony, optical networking, security, storage area networking, and wireless technology. In addition to its products, Cisco provides a broad range of service offerings, including technical support and advanced services.
Deadline to Apply: Nov. 4, 2022
Fill out the form and upload your application below for a chance to have your innovative approaches recognized by Municipal World.
---
The Municipal World Innovation Award is proudly supported by: