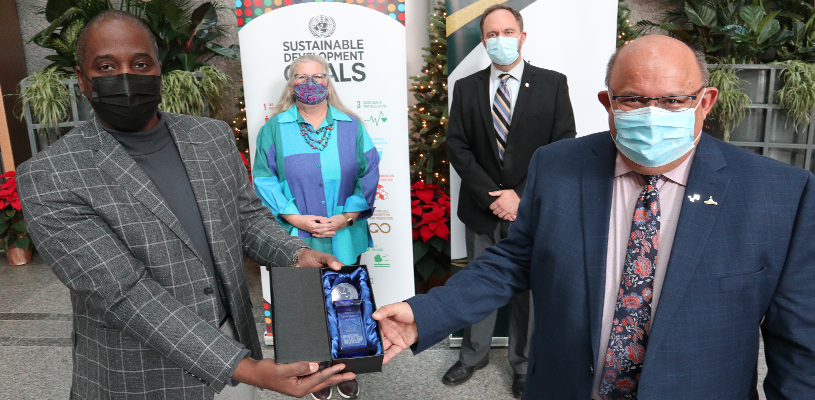 Kitchener receives Innovation Award: Municipal World CEO Anthony Gibbons (left) presents Kitchener Mayor Barry Vrbanovic (right) with the city's award for local government innovation. Compass Kitchener Chair Judy Stephens-Wells and Kitchener CAO Dan Chapman look on. Photo: Sean Meyer, Municipal World
Published in January 2022 - Page 27
The City of Kitchener sits in one of the world's fastest growing tech sectors and is part of one of Canada's strongest economic regions. As such, Kitchener has become synonymous with innovation and entrepreneurship.
It is no surprise then that the city focused on an innovative approach for its new strategic plan. That process is also why Kitchener's innovative approach has received national recognition.
Innovative Strategic Approach
Kitchener City Council adopted its new strategic plan
ALL MUNICIPAL. ALL ACCESS.
All content
Digital or Print Magazines (12 annually)
Post Jobs
Post RFPs
Post Events
100 Years of Research
When it's time to turn a new page, trust Municipal World to up your game
with innovative trends, emerging issues, important stories while
highlighting game-changing people in the Canadian municipal sector.