Innovations in municipal service delivery
November, 2016
Innovations in service delivery are helping municipal governments cope with the public's demand for improved service and reduced costs. While some municipalities, both large and small, have made impressive innovations, many others have done little or nothing. To document and encourage municipal service delivery innovations, Canada's Institute for Citizen Centred Service (ICCS) has published a study entitled Clicks, Calls and Counters:
Innovations in Municipal Service Delivery www.iccs-isac.org/en/msd that includes 21 best practice case studies from municipalities across Canada. This article is based on that study.
Examining Current Innovations
Innovations can be examined in terms of the "what" and the "how" of service delivery. What is being done to improve service delivery through such means as better access, increased collaboration, innovative use of service channels, the open data movement, Web 2.0 initiatives, enhanced citizen engagement, and new service delivery organizational arrangements? How is service improvement being managed through such measures as service strategies and policies, performance measurement, and service standards? Further, what are the main obstacles to designing and implementing service delivery innovations, and what are the means of reducing or overcoming these obstacles?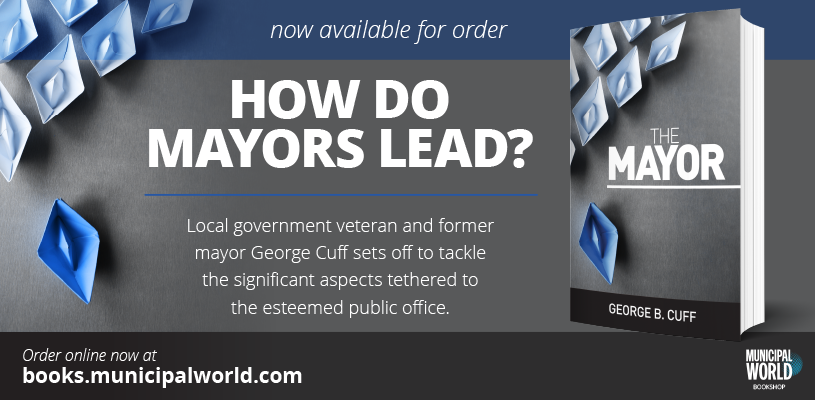 Improved Access
A major category of service improvement is better access to services through such means as high-quality websites, services for life events, and digital inclusion. For example, an increasingly frequent and valuable feature of municipal government websites is the use of Geographic Information System (GIS) technology that involves collecting, analyzing, and disseminating data about areas of the earth. Nanaimo, BC has been described by Time Magazine as "the capital of Google Earth" for providing Google with large amounts of GIS data that has enabled the mapping of every property in the city.
Improved access can also be achieved by delivering online services in "bundles" related to such significant life events as getting married or moving. A related approach, called one-time data provision, involves service for changes in life events. Governments collect information from citizens only once and then transmit that information to the relevant departments. As an example, residents of Oshawa, Ontario who apply for various city services are required to provide proof of eligibility only once.
Digital inclusion measures aim to ensure equitable access for all citizens regardless of their social, demographic, and technological circumstances. The City of Toronto's Web Access to Your Services (WAYS) program, for example, has improved service and reduced costs by providing online service to social assistance recipients.
Service Delivery Channels
Collaboration has become a central element of public management in general, and service delivery in particular. Services are increasingly being joined up within departments and across departments, jurisdictions, and sectors (i.e., the public, private, and non-profit sectors). During the H1N1 crisis, the Regional Municipality of Niagara collaborated with the Ontario Government and with public health units across the province that used the region's software application for improving service delivery in community-based flu immunization clinics. In Alberta, seven small municipalities have entered into a successful collaborative arrangement to attract and keep qualified staff.
An increasingly popular initiative in the innovative use of service delivery channels is the adoption of 311 and/or 211 telephone systems. Residents can dial 311 for non-emergency municipal services and 211 for information and referrals to non-emergency government and community human services. 311 Toronto received more than 500,000 calls in its first six months of operation. The city has added an online feature to its 311 system that enables citizens to report such problems as damaged roads and missed garbage pickups. A few governments (e.g., Halton Region, New York City) have both 311 and 211 systems.
Perhaps the hottest current item in innovative service delivery is multi-channel management and migration. Several governments are examining the many issues associated with the selection, rationalization, and integration of service delivery channels, especially the telephone, in-person, and internet channels. Among these issues is the challenge of balancing equitable service with efficient and effective service. The City of Hamilton not only improved the speed of service and lowered costs when it moved many of its recreation registrants to the self-service and IVR channels, but it also maintained almost the same level of satisfaction with the continuing in-person service. The City of Toronto has developed a valuable Channel Assessment Tool (CAT) for determining the best mix of channels to deliver particular services.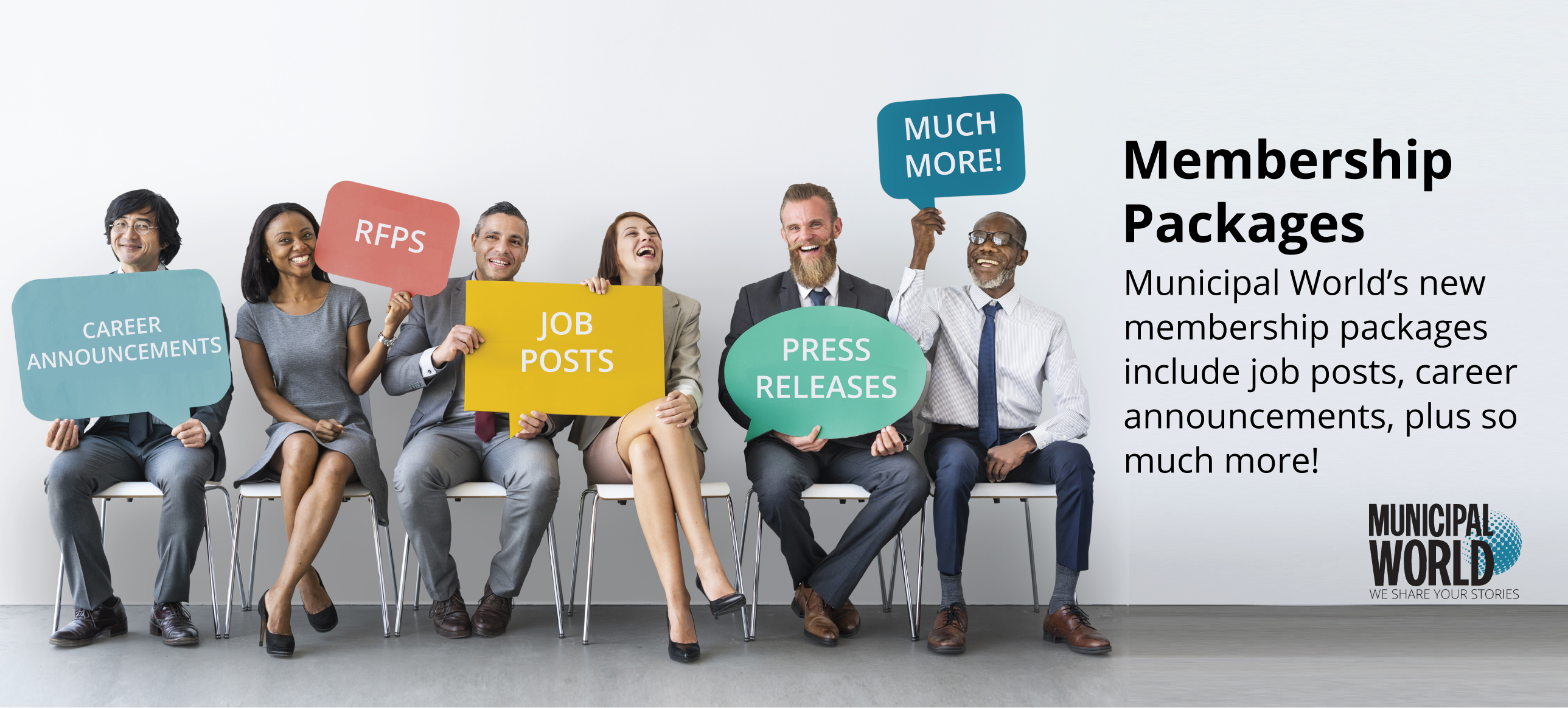 A current innovation with potentially substantial long-term impact is the Municipal Reference Model (MRM). This is a web-based service designed to provide automated tools for defining and planning municipal programs and service delivery. Version 2 of MRM has been developed by the Municipal Information Systems Association and is being piloted by Edmonton and Toronto, and by Halton and Peel Regions in Ontario.
Open Data and Social Media
Governments at all levels in Canada are at an early stage in the use of Web 2.0 tools such as social media (e.g., Twitter, Facebook), wikis, blogs, and mashups; but, there are many helpful guides, websites and workshops on using these tools that cater specifically to municipalities. The City of Ottawa has adopted social media tools to improve collaboration, increase transparency, and share knowledge. Some municipalities, including Ottawa and Edmonton, have sponsored "Apps" competitions that encourage residents to devise innovative ways of using and sharing city data.
Municipalities are ahead of other levels of government in the open data movement – that is, in the release of large amounts of data to the public to improve service and foster citizen engagement. Vancouver's Open Data initiative, for example, has brought benefits to public service, research, and education.
Web 2.0 tools can greatly facilitate citizen engagement in shaping government priorities and in designing and delivering government services. A new trend is "crowdsourcing" whereby governments issue an online call for suggested solutions to particular problems and, in some cases, reward those who come up with the best solution. Another trend, involving primarily the offline, in-person channel, is "co-production." Interpreted strictly, co-production goes beyond conventional citizen engagement approaches by establishing partnerships between citizens and government that enable citizens to contribute their own resources of time, expertise, and work, and to have more control over decisions and resources.
Driving Organizational Change
Several of the innovative trends discussed above have been accompanied by organizational changes. In addition, municipalities are beginning to develop dedicated service delivery agencies similar to those in the federal and provincial spheres of government (e.g., Service Canada, Access Nova Scotia). Service Oshawa is a multi-channel customer service centre providing a single point of contact for residents to receive a wide range of services.
All of these service delivery innovations require effective service management for their planning, design, operation, and measurement. Governments are well advised to develop a service strategy and policy framework that sets out a vision and a roadmap for service improvement; to determine what mix of operational performance measurement, user satisfaction surveys, and performance benchmarking is appropriate to their needs; and to consider involvement in the professionalization of service staff through, for example, ICCS's service certification program.
Creating service delivery innovations – or adapting them from other jurisdictions – is not an easy task. There is a variety of political, legal, structural, managerial, operational, and cultural barriers to innovation. Fortunately, there is also a variety of remedies to reduce or overcome these barriers. These remedies include increased collaboration; committed leadership; governance and organization from a whole-of-government and citizen-centred perspective; careful attention to change management; effective marketing and communication; and a balancing of service improvement with the protection of privacy and security.
Many municipalities across Canada have demonstrated their ability and determination to overcome these obstacles in their successful pursuit of improved service and cost-efficiency. All municipalities can learn about service delivery innovations from one another and from other levels of government and other countries. MW
KENNETH KERNAGHAN was a Professor of Public Administration at Brock University. He was the author of Clicks, Calls and Counters: Innovations in Municipal Service Delivery as well as numerous other publications. He was inducted into the Order of Canada in 2010, and passed away in 2015.
as published in Municipal World, December 2011