Groundbreaking project uses drones to measure GHG emissions
September, 2017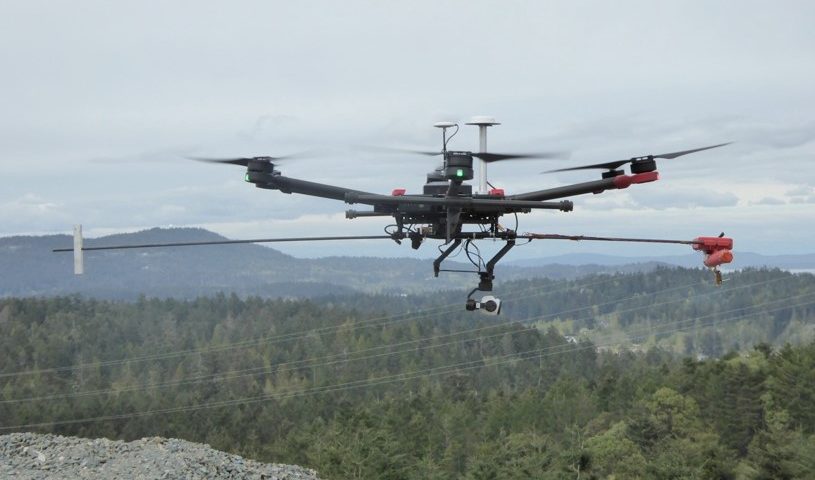 September 28, 2017 – Geoscience BC launched its groundbreaking GHGMap project, using a miniature, cutting-edge optical instrument developed by NASA's Jet Propulsion Labratory (JPL) mounted on a drone to detect and analyse aerial greenhouse gas emissions.
The BC-based project, launched at the 2017 Convention of British Columbia Municipalities, marks the first Canadian GHG recordings based on real-time, remote data collection which will improve the accuracy, speed, safety and cost of measuring GHG emissions.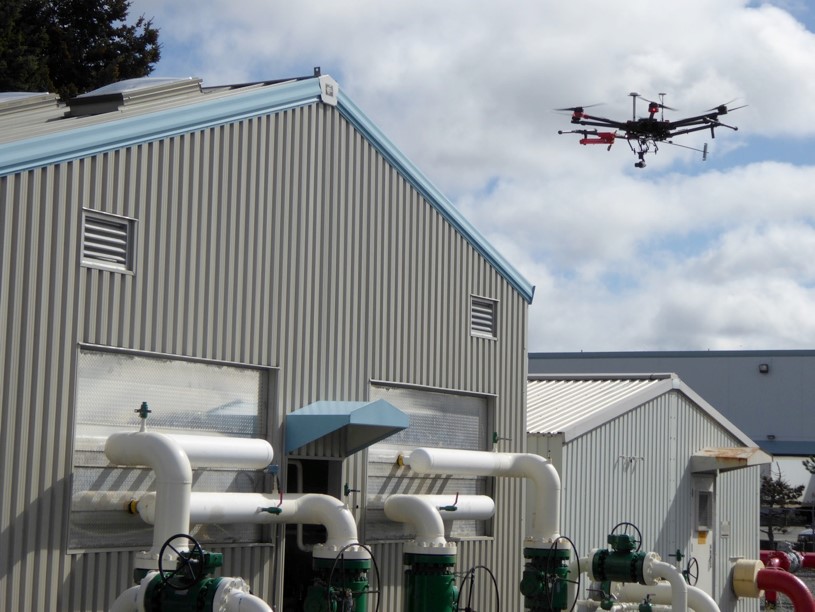 "Natural and human releases of greenhouse gases, such as methane, carbon dioxide and nitrous oxide, to the atmosphere present real concerns for climate change and air quality. Assessing and reducing these emissions requires reliable, uncomplicated measurements," says Dr. Michael Whiticar, GHGMap Project Lead. "Our new mini-optical instrument mounted on a small drone allows us to quickly and effectively make these measurements on regional and local scales in a completely novel approach.  We believe that this new way of doing things will make a substantial difference."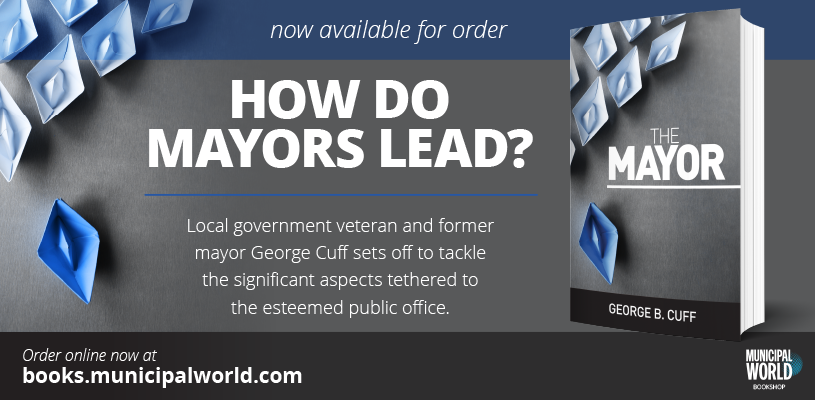 Canada remains a leader in clean resource development and with the support of the Government of Canada, BC will continue to maintain that role through GHG reduction, innovation and technology.
"Our government believes in using evidence-based decision making to create policies that benefit all Canadians," said the Honourable Navdeep Bains, Minister of Innovation, Science and Economic Development and Minister responsible for Western Economic Diversification Canada. "This includes our approach to reducing greenhouse gas emissions. We are proud to support made-in-Canada solutions that bolster industry, create highly skilled jobs and protect our environment. Congratulations to Geoscience BC for its efforts to make Canada a global leader in innovation and the fight against climate change."
About GHGMap
Accurately assesses true GHG emissions, rather than the models currently used for reporting
Meets the need to accurately and cost-effectively measure emissions of methane, ethane and carbon dioxide from sites that may be high sources of GHGs including wetlands, landfills, sewage treatment plants, agricultural feedlots, gas wells, infrastructure and pipelines, and dams.
Deploys laser spectrometer (OPLS) technology from NASA's Jet Propulsion Laboratory (JPL) to measure critical GHGs at parts-per-billion levels.
The tiny, 400 g OPLS instrument is mounted and flown on a small Unmanned Aerial Vehicle (sUAV or drone) to map GHG concentrations and distributions.
The GHGMap team includes Geoscience BC, Geochemical Analytic Services, InDro Robotics and NASA/JPL. They are also partnering with Optical Knowledge Systems to build an even more powerful next-generation optical system.
See the full video coverage of the launch event on Municipal World's Facebook page.