Union of BC municipalities names 2017-18 executive as 114th convention ends in Vancouver
October, 2017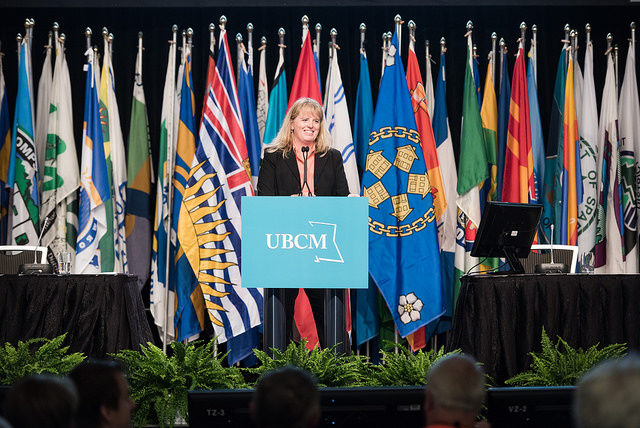 Wendy Booth of East Kootenay Regional District acclaimed as new president
Vancouver, BC (September 29, 2017): The Union of British Columbia Municipalities (UBCM) membership has selected its Table Officers for the 2017-2018 Executive Board.
Wendy Booth, Director with the Regional District of East Kootenay was acclaimed UBCM President Wednesday and installed this morning after serving the past year as First Vice President.
Arjun Singh, Councillor with the City of Kamloops was acclaimed 1st Vice President.
Maja Tait, Mayor of the District of Sooke was acclaimed 2nd Vice President.
Sharon Gaetz, Mayor of the City of Chilliwack has been elected 3rd Vice President after serving as a UBCM Director at Large for the past year.
Outgoing President Murry Krause, Councillor with the City of Prince George will remain on the Executive Board for the next year as Past President.
"Each year, this convention brings local government interests into sharper focus," Booth said. "Following our deliberations this week, we look forward to following up with Minister Robinson and her Cabinet colleagues to see that these issues are addressed. I look forward to the first meeting of our new executive later today so we can begin working on behalf of our members."
Photo credit: UBCM