Good Roads welcomes Hornepayne mayor as first Indigenous VP
January, 2023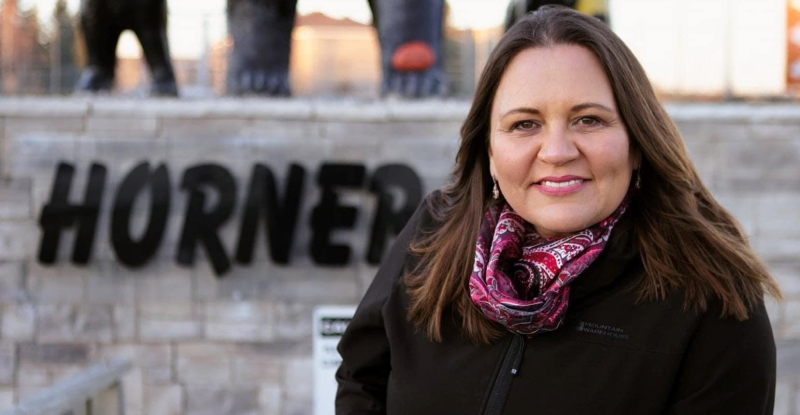 Cheryl Fort keeps a busy schedule. Fort is a mom, a mayor, and a locomotive engineer. She is also, as of late 2022, the first Indigenous woman elected to the role of third vice-president in the 128-year history of Good Roads.
Formerly known as the Ontario Good Roads Association, Good Roads focuses on improving municipal roads and associated infrastructure. Fort, the mayor of Hornepayne, Ont., is excited to be joining the Good Roads board.
Fort calls her unanimous election "an opportunity." That opportunity presented itself after the Good Roads board lost members following the 2022 municipal elections in Ontario. As fate would have it, the opportunity also fit the timelines for her next term as mayor.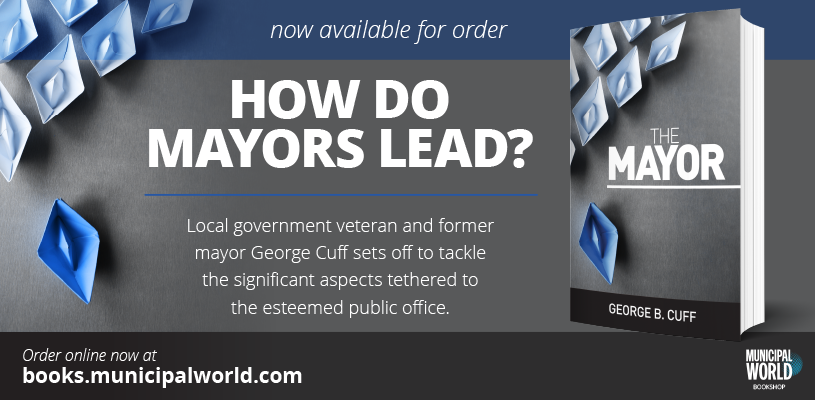 As such, the new role was too good a fit for the goals Fort has in mind.
"I've said this many times, for Northern Ontario, we don't have that many opportunities where we can socialize, be down into the southern part of the province, and make those connections," she said. "Good Roads definitely does that for small municipalities and the bigger municipalities across Northern Ontario. For me, it'll highlight Northern Ontario, highlight some of the things that we can do together – and work together."
Northern Ontario Champion
Fort is a passionate supporter of Northern Ontario. After all, Hornepayne (the geographic centre of Ontario) is about 400 kilometres north of Sault Ste. Marie. As such, it is no wonder she hopes her added role with Good Roads can highlight areas that need greater focus. This is especially true around improving transportation and infrastructure to the northern region of the province.
Even more important are the insights she brings to the board. These include her roles as a mayor and a Northern Ontario politician. But they also spotlight her perspective as an Indigenous leader as well.
"It's about time they have an Indigenous person on their board and now as a VP. My Indigenous roots are very important to me. Helping our province and our country heal is really rooted within who I am, to ensure that we have that into the future," Fort said. "I would like to see our country heal and move on to what it can be better into the future. So yes, it plays a role in everything I do. I can't disown it and I wouldn't."
The Indigenous lens that Fort brings will offer new insights to her colleagues at Good Roads.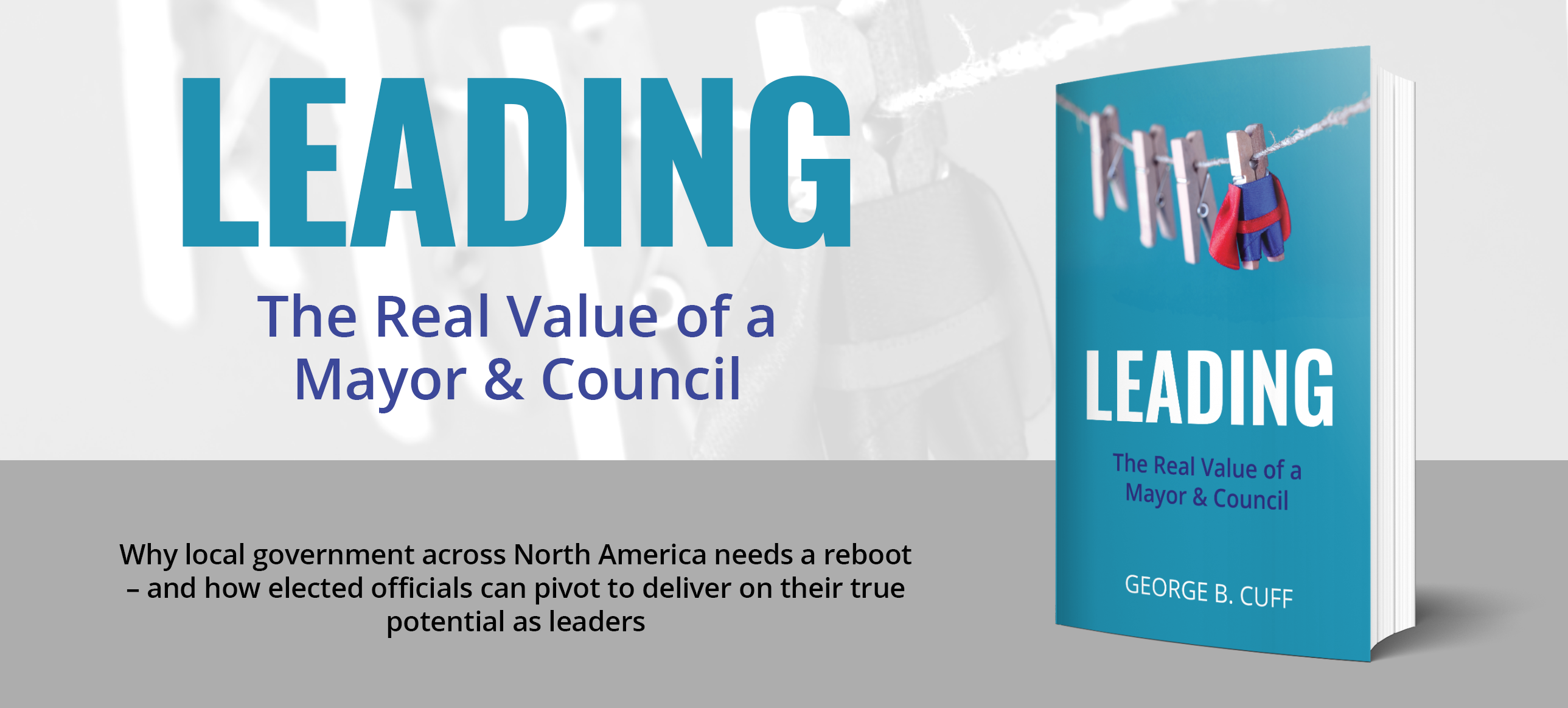 First and foremost is the mindset of being a woman. Women, Fort said, bring different thought patterns – not to mention different approaches – to addressing problems and challenges, as well as opportunities. Besides being the only woman on the executive, Fort said there is "that other layer" of being an Indigenous person who would look more holistically at solving problems.
"We look further out into the future. We've heard this term many times – it's overused I think now – about the seven generations. All these thoughts, and the way I approach life in general, help me when I sit with the executive," Fort said. "And sometimes I can come across as abrupt. I don't follow some normal social patterns. People will have to deal with that. It puts them in a situation where it's a learning atmosphere. So just being a part of the group and, let's just say, having to put up with me, they're learning too, which I'm glad."
Valuable Fresh Perspective
Scott Butler, executive director of Good Roads, is quick to celebrate Fort's contributions to the board. In fact, he says she might be being a bit modest about the perspectives she brings to the Good Roads executive.
Butler said that since Fort joined the board four years ago, she's proven to be "a bit of a compass for us more broadly." If nothing else, she is coming at the role as a transportation professional having worked in the rail industry. She is coming at it as a mayor of a northern community. And yes, she's coming at the role as an Indigenous woman.
Given Fort's Indigenous ancestry, Butler said one of the things Good Roads has been looking at is the role that municipalities have to play, and the role that municipal oversight of transportation must play, in Truth and Reconciliation.
Butler said the leadership that Fort has provided during this time has allowed Good Roads to take some meaningful steps. For example, there was a training session for the board and for senior staff devoted to understanding exactly what Reconciliation looks like and what the role municipalities must play looks like. For a lot of people, Butler said, this information was transformational.
Fort is not the only Indigenous board member anymore. Nor is she the only woman Indigenous board member. That said, Butler is quick to add Fort's presence has provided an opportunity. It has allowed others who have similar or shared backgrounds to see that they have a role to play in an organization that had become rather stale in its approach.
"Cheryl's been a voice in terms of opening our eyes to new possibilities. She's been a very devout leader, and she's held us responsible for making sure that we're doing everything we can do to drive forward an agenda that really captures all those things," Butler said. "That captures the realities of women. That captures the realities of Northern Ontario, Indigenous people. From that perspective, we're excited to have her on board. It also means that she's now on the track where we should see her shining face at the table through the next election."
Hectic Schedule Worth the Effort
Fort and Butler are excited about the future. But even so, Fort is no stranger to the impacts that having to advance the case of women, of Indigenous people, and of Northern Ontarians can have over time. All these things are important, and yet she acknowledges it can be exhausting.
So why keep doing it? Well, for Fort (who was first elected in 2016 as town councillor and as mayor of Hornepayne Township in 2018), her commitment is driven by her passion. It is what helps her every day and sustains her through the difficult times.
"We see that change can happen and it can't be someone coming in to fix it for us. We need to do that. Those are the things that drive me. And then, I want to see more women in politics in general. I want to support that," Fort said. "I've had the opportunity to be a face for that, and I'm okay with that. But at the end of the day, it comes down to the drive. The passion comes from your love. And then I have my own family and I'd like to see opportunities for all of them, both my daughters and my son. I want to help open those pathways."  MW
✯ Municipal World Insider and Executive Members: You might also be interested in Ibrahim Daair's article: Municipal DEI: Going beyond statements.
---
Sean Meyer is Senior Editor for Municipal World.
Related resource materials: