CAMA supports municipal administrators with new toolkit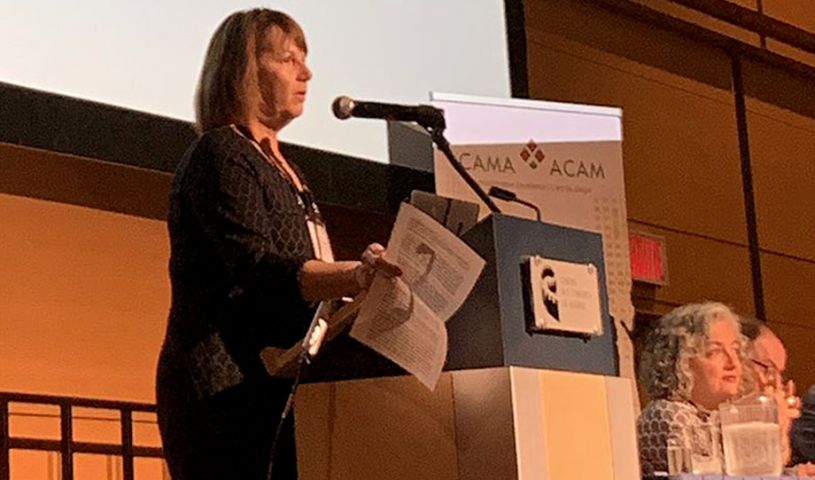 Bev Hendry, chair of the CAMA Political Acumen Committee and CAO for the Township of West Lincoln, Ontario, speaks at the Canadian Association of Municipal Administrators Conference, in Quebec City, where the new Political Acumen Toolkit was unveiled. Photo: CAMA Twitter
Municipal administrators work at the crossroads of management and politics. Their job is a delicate balance between the formal and informal influences that shape decision making – between the political and non-political relationships inherent in municipal activities.
Recognizing the importance of political understanding in the role of senior municipal administrators – also referred to as political acumen – the Canadian Association of Municipal Administrators (CAMA) has launched a Political Acumen Toolkit.
"Political acumen is a key skill set for any municipal administrator. While it may come naturally to some, others will need to learn it through experience, observation, and touching base with colleagues," said Marc Landry, CAMA President and City Manager for the City of Moncton, New Brunswick. "I believe the toolkit delivers on the outcomes identified by the board and committee, which were to find ways to strengthen political acumen as a core competency for Chief Administrative Officers, their direct reports, and the next generation of municipal leaders."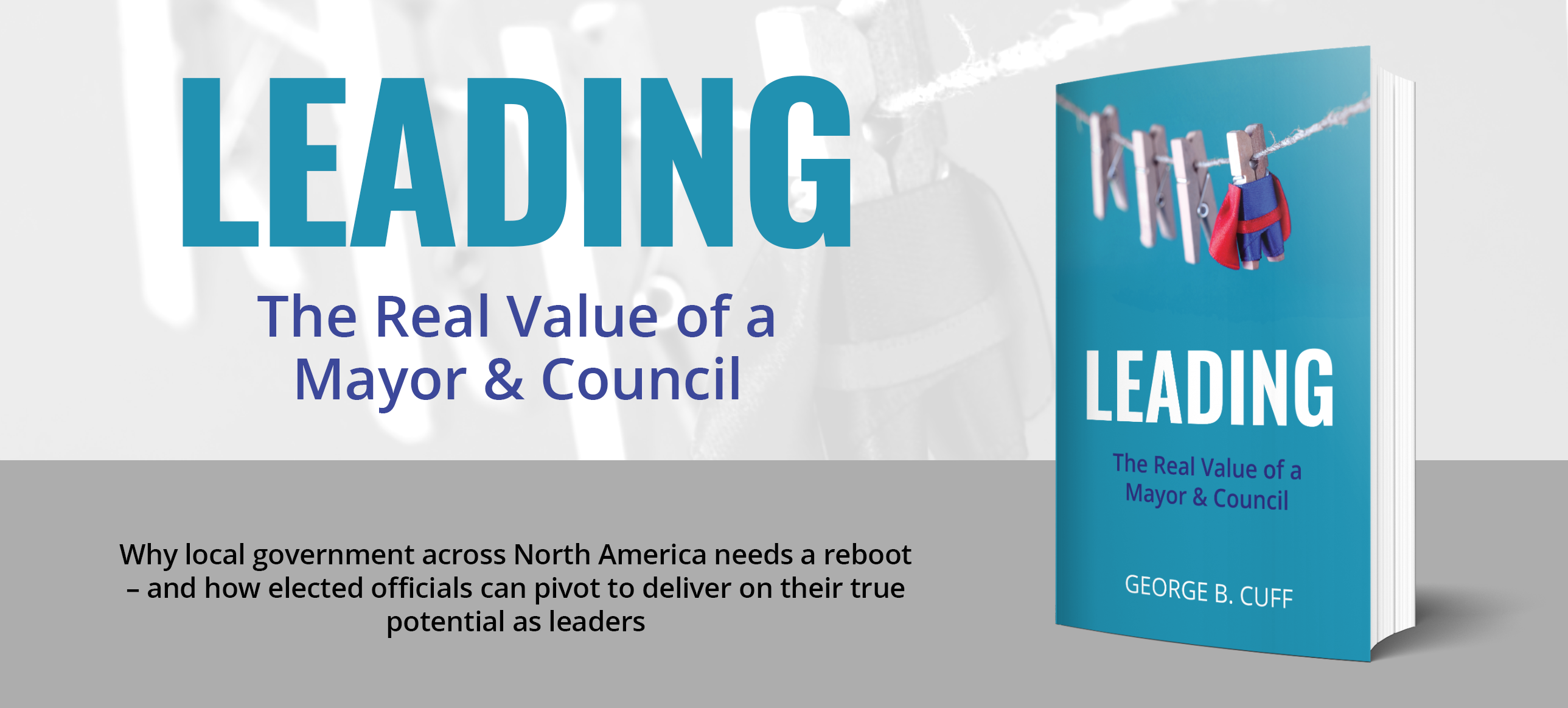 Political Acumen Toolkit Now Available
The toolkit offers information that clarifies roles and responsibilities with governance, supports relationship-building at all levels, encourages situational and self-awareness in municipal leaders, helps manage personal risks, and furthers effective communication and stakeholder engagement.
In addition, the toolkit provides definitions, sub-topics, downloadable resources, links to additional materials, and is fully searchable. To allow users to navigate the material easily, the toolkit has been divided into several categories, including: Introduction, Administration & Council, Residents and Ratepayers, Intermunicipal, Provincial & Federal, Media, Mentorship, Case Studies, Mentorship Forum, and References & Additional Resources.
The related Mentorship Forum was developed in tandem with the toolkit to encourage and facilitate the relationship between experienced and new leaders. It also supports succession planning in local government.
Toolkit Will Help CAMA Members Connect
In addition, the toolkit is a resource for connecting with other CAMA members, finding mentors, obtaining support from colleagues across the country, and discussing municipal issues at a pan-Canadian level.
"CAOs operate in a unique position and because of their role they sometimes feel isolated and don't know where to turn to support when facing challenging or even overwhelming situations," said Bev Hendry, chair of the CAMA Political Acumen Committee and CAO for the Township of West Lincoln, Ontario. "CAMA hopes this toolkit will become a valuable resource to support senior administrators in their careers, and that the mentorship forum will provide a practical way for CAMA members to connect and support one another."
In addition to Hendry, the Political Acumen Toolkit Committee included CAMA members: Gordon Howie, John Enns-Wind, Sheila Bassi-Kellett, Diane Burton, Louis Coutinho, and Jeff Renaud.  This committee worked in collaboration with consultant Transitional Solutions Inc. (TSI) to develop the toolkit. TSI is a municipal consulting firm headquartered in Edmonton, which provides services across Canada.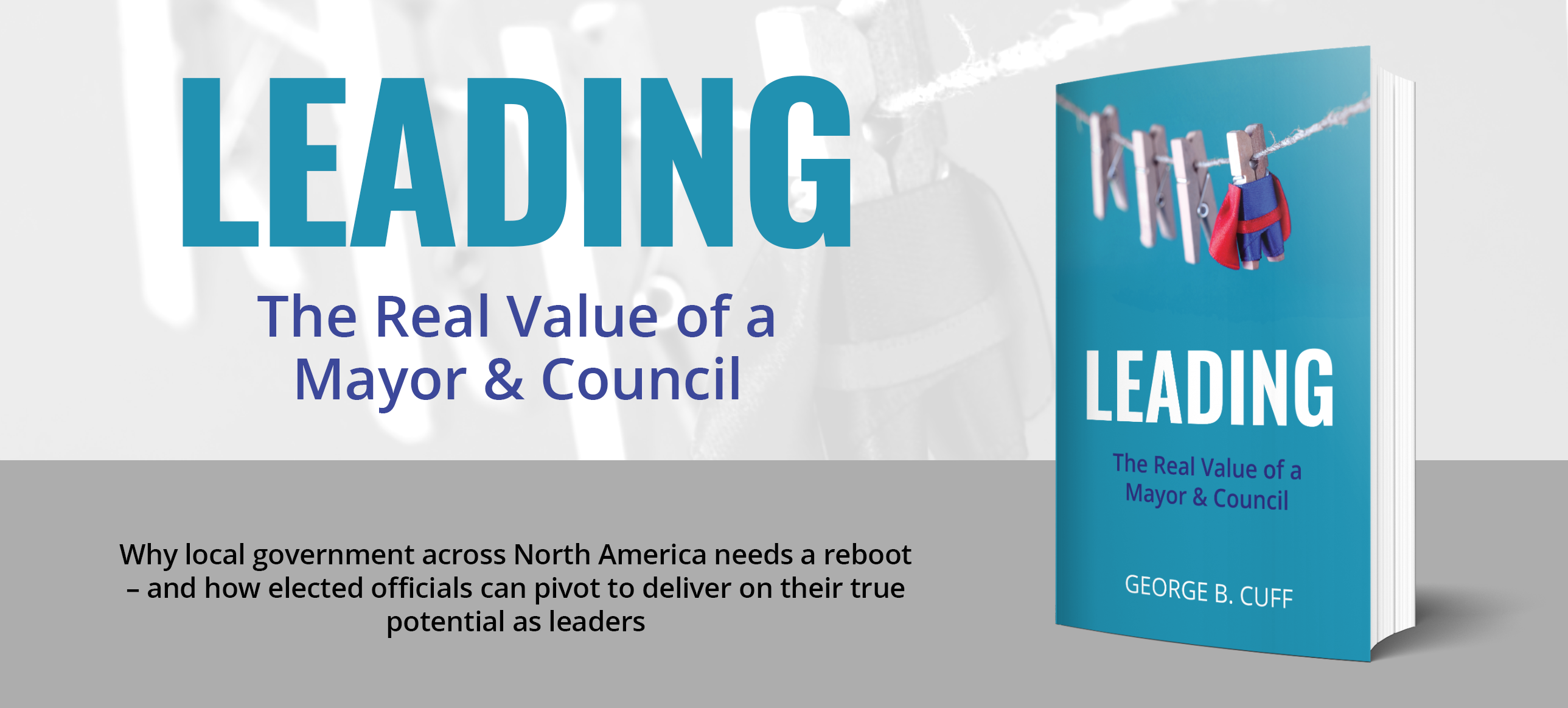 The committee made every effort to reflect the nuances of different government bodies and their requirements across the country. However, it is always important to check local legislation, regulations and by-laws to be aware of the requirements for each subject matter area in each province or territory.  MW
✯ Municipal World Insider and Executive Members: You might also be interested in Norman Leach's article: Political acumen in the workplace: Tips for skillfully navigating organizational politics. Note that you can now access the complete collection of past articles (and more) from your membership dashboard.
---
Related resource materials: