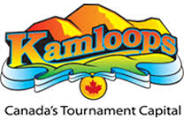 Organization: City of Kamloops
Location: Kamloops, British Columbia, Canada
Deadline: November 4, 2020
This Request for Proposals is an invitation by the City of Kamloops to prospective proponents to submit proposals for Prime Contractor Services – Yard Waste Management. The intent of this RFP is to invite proposals from qualified Contractors with expertise in Yard Waste Management. Proponents should propose solutions for managing the Yard Waste at the collection facilities in Kamloops.
Visit Website