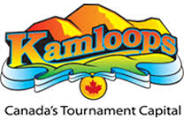 Organization: City of Kamloops
Location: British Columbia, Canada
Deadline: June 16, 2023
This Request for Proposal is an invitation by the City of Kamloops to prospective proponents to submit proposals for an East Kamloops Master Watershed Plan.  The Purpose is to engage a consultant to work with City staff to complete a Master Watershed Plan encompassing the Barnhartvale, Dallas and Campbell Creek areas.
The term of the agreement is to be for a period of one (1) Year. If required, and when mutually agreeable between the parties, additional services may be renewed under the same or similar terms and conditions for a successive one (1) year period ("Renewal Term"), which shall be in effect for not more than four (4) Renewal Terms.
Visit Website