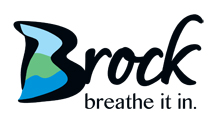 Organization: Township of Brock
Location: Cannington, Ontario, Canada
Deadline: March 12, 2021
Request for Proposal BROCK-RFP No. 2020-02
Building Our Best Brock
Official Plan Review Study
 INTRODUCTION
The Township of Brock is requesting proposals for consulting services for a Municipal Comprehensive Review of Brock's Official Plan. The project is referred to as Building Our Best Brock and will require the applicant to engage the residents of Brock Township throughout the Official Plan review study process. The project is structured to be undertaken in 8 modules over 2.5 years, that will result in a revised Official Plan.
The municipality presents three distinct urban areas, numerous hamlets, and beautiful countryside. While agriculture is our largest employer, a full range of commercial and industrial businesses are located within the urban areas of Beaverton, Cannington and Sunderland. The Township's location on Lake Simcoe and the Trent-Severn Waterway make it a popular destination for tourists in both summer and winter.
Brock is a lower-tier municipality in the Region of Durham and currently has an Official Plan that is 15 years old.  The Township is poised for significant growth soon and requires a comprehensive Official Plan study that results in a strategic, creative and detailed Official Plan to ensure healthy and vibrant communities in Brock.
Please visit the link below for the full Request for Proposal:
https://www.townshipofbrock.ca/en/building-and-business-development/resources/Documents/Tenders/RFP_Official-Plan-Review-Study_Final_02.10.2021.pdf
DEADLINE
Proposals shall be submitted no later than 3:00 p.m. (three) on March 12, 2021 by email to clerks@townshipofbrock.ca with the Subject Line: "RFP No. 2020-02 Submission by [insert company name]".
QUESTIONS
Any questions regarding this proposal should be submitted by email by February 18, 2021 to clerks@townshipofbrock.ca with the Subject Line:  "RFP No. 2020-02 – Question for Clarification".
Visit Website