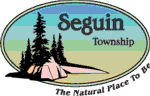 Organization: Township of Seguin
Location: Seguin, Ontario, Canada
Deadline: April 29, 2021
The Township of Seguin is requesting Proposals from qualified consulting firms to prepare an Active Transportation and Trails Master Plan (ATTMP). The ATTMP will reflect the current and future active transportation needs for those who live, work and play in Seguin.
In keeping with the rural nature of the community, the ATTMP will give direction to create and improve opportunities to connect trails, parks, and villages/hamlets for active forms of transportation such as walking, running, hiking, and cycling. The ATTMP will recommend the infrastructure, policies, accessibility options and educational initiatives to enable and encourage walking and cycling as preferred modes of transportation within and through Seguin's communities. Traffic safety is a project priority. In addition, stakeholder and public engagement is a key component of the ATTMP.
The ATTMP will include a financial strategy to ensure that Council and the community understand the funding implications associated with the recommendations. The ATTMP should propose an organizational structure for the Township by which it can deliver the identified recommendations.
The Proponent will be required to make at least one presentation to Council near the end of the project, and regular updates as the project unfolds, subject to the Proponent's proposed methodology and scope of work.
Visit Website