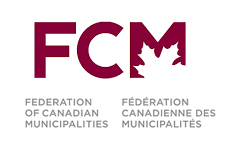 Posted in: News Item
Date Posted: 2020-09-17
Organization Name: Federation of Canadian Municipalities
Federation of Canadian Municipalities (FCM) President Bill Karsten issued this statement following the publication of new details on the federal-provincial Safe Restart Agreement between the Government of Canada and provincial and territorial governments.
"Implementation plans released today on the federal Safe Restart Agreement with provinces and territories confirm critical support to municipalities facing financial crisis in this pandemic. This agreement recognizes cities and communities as indispensable partners—from urgent pandemic response to full nationwide recovery.
"Since day one of the pandemic, local leaders have been working flat-out to keep Canadians safe. In the face of rising costs and plummeting revenues, we've kept vital municipal services going strong—from paramedics to public transit to shelters for vulnerable residents. This agreement recognizes the absolute urgency of continuing our frontline work.
"We thank the federal government for its leadership—and our provinces and territories for their strong collaboration. We specifically recognize today's increased commitment to supporting Canada's public transit systems, which will be so essential on the road to recovery.
"Tackling the municipal financial crisis together is about ensuring cities and communities can continue keeping people safe and services protected—especially ahead of a possible second wave. This is also about ensuring they're ready to help drive the recovery Canadians deserve. While municipalities still face hard choices, this agreement provides relief for financial impacts from the start of this pandemic through the next 6-8 months.
"FCM and its members have worked hard for months advocating for this support for municipalities. We made it clear that there can be no economic recovery without tackling the municipal financial crisis first. This agreement shows what's possible when Canada's orders of government work together.
"All governments will need to continue working to ensure this support reaches municipalities—quickly, efficiently and with maximum flexibility in every province and territory. And we'll need even stronger collaboration to rebuild a Canada that's stronger than ever. Canada's recovery will require a bold and creative plan, with municipal leaders directly at the table. As the governments closest to daily life, our frontline expertise will be crucial to turning national recovery efforts into concrete results for Canadians.