Municipal World Journal is North America's preeminent publication on
municipal assessment & taxation, featuring cases, commentary,
news, trends, ideas, warnings, and best practices for tax professionals.
Regular Feature Columns Include
Coast to Coast to Coast: news briefs from Canada & the United States
That's an Idea!: ideas, policies and practices to adapt to save and increase tax revenue
Legal Briefs: summaries of interesting cases
Horrible Warnings: increasing ramifications on valuation & tax revenue
Resources: books, articles, reports
Work Word: new words and novel definitions
Quotable Quotes: quotes worth noting & repeating
… and much more!
Talking Points!
Besides ideas from other jurisdictions you can adopt and adapt, Municipal World Journal includes trends – and warnings – that are affecting and will affect the industry in different measures. And, we know readers are human beings – we seek out the quirky and amusing because the truth also makes for good icebreakers at meetings …
Municipal World Journal is an essential tool for staying "plugged in" to news, views, and commentary in this rapidly evolving field!
Advisory Panel
Dr. Enid Slack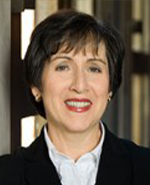 Dr. Enid Slack is the Director of the Institute on Municipal Finance and Governance at Munk School of Global Affairs and Public Policy. One of Canada's foremost experts in municipal finance, Enid has been working in this field for more than 40 years and is respected nationally and internationally for her research on municipal finance and governance. Enid has published numerous books and articles on urban public finance.
Enid consults on municipal finance and governance issues with governments and international agencies such as the World Bank, IMF, UN Habitat, Asian Development Bank, the Inter-American Development Bank, and the International Growth Centre (at Oxford and LSE). She has consulted in Canada as well as Brazil, Chile, China, Colombia, India, Mexico, Mongolia, the Philippines, South Africa, Tanzania, and Uganda. She has advised on property taxes, intergovernmental transfers, the division of expenditures and revenues among levels of government, metropolitan governance, municipal boundary restructuring, and other local finance and governance issues.
Jody Johnson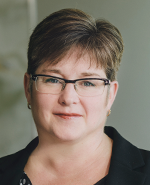 Jody Johnson is Acting Director, Legal Services at Halton Region and practices in all areas of municipal and land use planning law. Johnson has more than 20 years of broad municipal experience as a CAO, clerk, municipal advisor, and private-sector lawyer advising municipalities across Ontario. She is a frequent speaker at conferences and has taught municipal and land use planning law at a number of universities.
Ken Marsh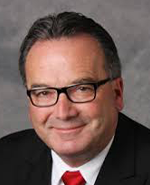 Ken Marsh is a Property Tax Director from Alberta with more than 35 years of experience managing property valuation and taxation. Since 1996, he has been a Member of the Canadian Property Tax Association, serving in various positions, including President in 2003. Mr. Marsh's background in property taxation includes technical expertise in the valuation of pipeline assets and negotiations with assessment authorities, at all order of government in Canada and the United States. He is a leading authority in assessing varying classes of properties for local taxation purposes (including oil and gas, commercial, and industrial property interests), and promoting education in assessment and taxation.
Giselle Kakamousias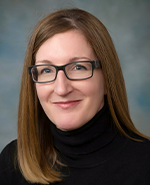 Giselle Kakamousias joined Turner Drake in 1993 after graduating with a Bachelor of Commerce degree from Dalhousie University, Halifax. She was granted a Diploma in Urban Land Economics with first class standing from the University of British Columbia in 1997, the first person to gain this distinction in Atlantic Canada. Kakamousias gained accreditation with the Appraisal Institute of Canada in 1999 and was admitted to the Royal Institution of Chartered Surveyors in 2005. She was appointed Manager of the Property Tax Division in 1999 and Vice President in 2006.
In addition, Kakamousias has substantial experience in valuing industrial, commercial and investment property.
Jason Grant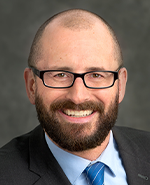 Jason Grant joined BC Assessment in 1991 and has most recently served as Acting VP Assessment and Assessor for the Greater Vancouver region, accountable for the creation of annual property assessments for over 500,000 properties. He is the past Chair of the BC Assessment Senior Leadership Team, and for the last several years he has been the corporate media spokesperson. Grant has extensive experience with complex appraisal and related legal matters.
1994, Grant was elected to their Board of Governors in 2012, serving as REIBC President from 2014-2015. He is an Accredited Appraiser with the Appraisal Institute of Canada (AACI).
Chris Rickett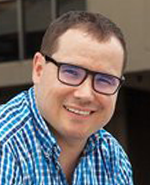 Chris Rickett is a proud public servant and civic innovator with a keen interest in urban planning, economic development, technology, municipal infrastructure, and political economy. Rickett holds a Bachelor of Environmental Studies with Honours in Planning from the University of Waterloo and a Masters in Public Administration from Western University, both of which he completed while serving as a municipal councillor in the City of Stratford, Ontario.
His past vocations include municipal councillor, economic development professional, environmental planner, eco-business zone creator, publisher, magician, punk rock concert promoter, taxi driver, and community rabble-rouser.
Glenn Lucas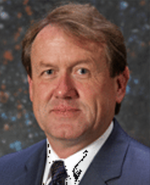 Glenn Lucas started Property Tax Review Services to meet demand and now, 28 years later, he represents approximately 6,000 properties throughout Ontario and Quebec. Lucas, an Ottawa real estate entrepreneur, began appealing taxes on his own local properties. His previous business experience — in development, management, and ownership of residential lots, multi-residential buildings, commercial/industrial sites, shopping centres, malls and retirement homes — made him the right man for the job.
Recognized for the depth of his experience, Lucas was appointed to the 2001 City of Ottawa Task Force on property assessment and property tax issues, reporting to the Ontario government.
Emily Harris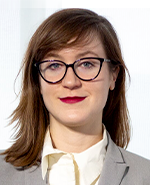 Emily Harris is the Director of The Policy Shop. She has worked in municipal finance policy for more than 10 years academically at several Canadian universities, as a Financial Analyst in the City of Toronto's budget division, as the Management and Policy Consultant in the Toronto City Manager's Office, Manager of Policy at the Municipal Finance Officers' Association, and as a private researcher. She has completed projects for local, regional, provincial, and territorial governments and associations on alternative revenues, shared services, asset management, procurement, user fees, financial controls, governance, municipal-provincial finance, Municipal Act and other legislative, regulatory, and program reviews.
Become a Member for Even More Access
Municipal World Journal provides a one-stop round up of pertinent industry news and updates, delivered 20 times a year, and provides a secure website login for subscribers – with full access to a searchable archive for research and reference.