Joanne Vanderheyden: Leading a path toward a stronger community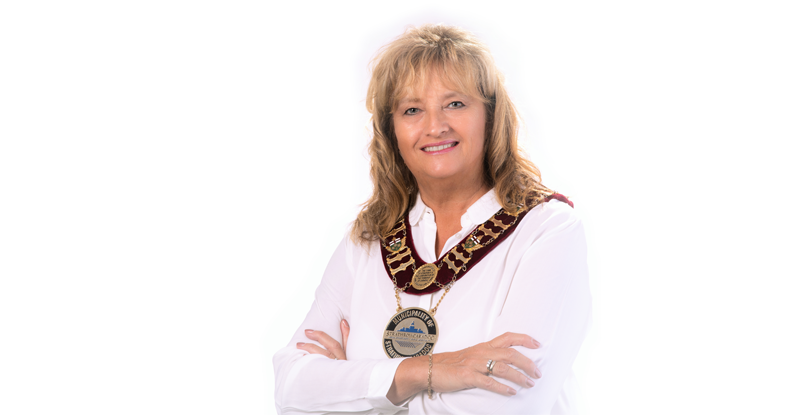 Municipal World is continuing its 2022 awards celebrating women of influence in local government. The next to be recognized is Joanne Vanderheyden, former mayor of Strathroy-Caradoc, ON.
Giving back to her community has always been a part of Joanne Vanderheyden's DNA. Her willingness to volunteer with many different groups is one example. But it is also reflected in her many local government accomplishments.
Vanderheyden served as the mayor of Strathroy-Caradoc from 2010-2022. She has also been a councillor for Middlesex County and a past-president of the Federation of Canadian Municipalities.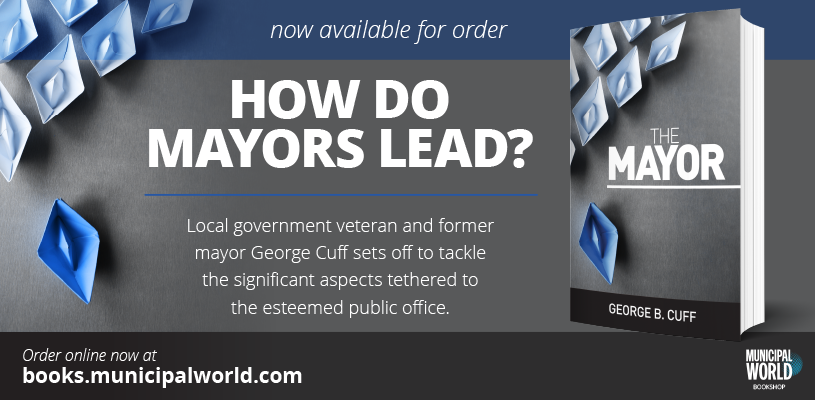 These and many other accolades made Vanderheyden an ideal choice as a Women of Influence in Local Government Award recipient for 2022.
"I don't actually focus on what I've done. I just keep moving forward. And if you've made a difference along the way, that's awesome," Vanderheyden said. "I've received letters from different people along the way, particularly young women that I've mentored, and they've thanked me. That's enough for me. That was very cool. I guess I've been busy."
Making a Community Difference
Vanderheyden said it "feels weird" to celebrate her for her many career achievements. That said, it also felt gratifying at the same time – especially "in the fact that I know I've made a difference."
Being recognized for what she set out to do is important, Vanderheyden said. It tells her that she is making a difference. But isn't only about awards. Vanderheyden said she has been recognized by being elected – and re-elected – in her community for several elections. In fact, upon reflection, Vanderheyden realizes it has been "like seven or eight times now."
That, Vanderheyden explains, shows she's done the work. It is also reflected by the fact Strathroy-Caradoc council has never gone to an integrity commissioner. And that, she adds, is an accomplishment in itself.
"That's really important. That we have worked together with mutual respect and debate and managed to have consensus in moving our community forward," she said. "A wise person once told me if you're not at the table, somebody else is making your decisions for you. And you know, you can sit back and let that happen, or you can be part of the solutions."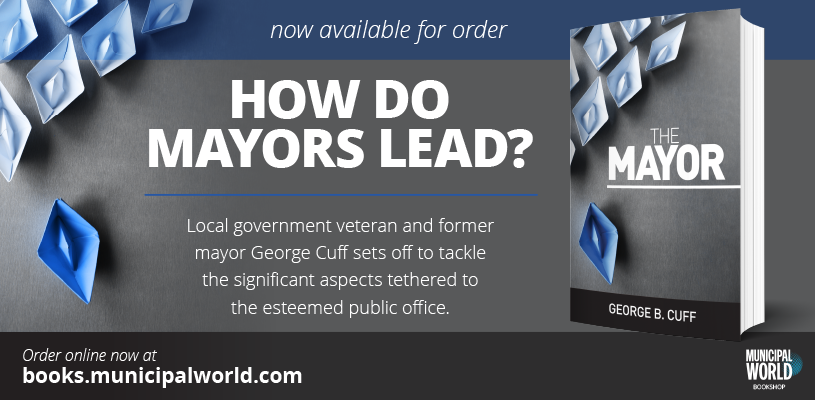 Better Days Today Than Yesterday
First elected in 1994, Vanderheyden has had many career highlights to reflect upon. But one thing that comes to mind is how different the local government landscape looks today compared to when she first sat in a council chamber.
Vanderheyden said things have changed when it comes to how her male colleagues see her. Over time, Vanderheyden said, colleagues have recognized it's not about men or women or about gender at all. Instead, it's about who is in a given job and what they have achieved through the opportunity.
Her experiences as a mentor are ones Vanderheyden is quick to reflect upon. And celebrate. Mentoring is an instinct she said has become "more developed" over time. The first time she acted as a mentor, she recalls questioning what worth there would be sharing her experiences. But then she recalled a teacher in high school. That teacher helped her see her worth. They also gave her opportunities to use the leadership skills she had developed.
"I've always, somewhere in me, had that desire to do that for other people. It's really great listening to young people and learning from them. I learned as much from them. It's not just about the difference in us. It's about the similarities in us and how we can walk each other through different issues. I know that sounds so Pollyanna, but it is actually fantastic."
Calm, Confident, and Credible
Her mentoring experiences comes in handy when Vanderheyden gets approached by people looking for political advice. Whenever people, particularly young women, come to her for advice, she shares three words: calm, confident, and credible.
First, staying calm is important no matter the situation. Whether it is a terrorist being shot or the community being slammed by a monster snowstorm (and yes, she has dealt with both), it is important to stay calm. That is especially true even if "everybody around you is just going to freak out."
Second, go into every situation not with arrogance, but with confidence. If you're confident, she said, people will think you know what you're talking about. Or they will at least trust that you know what you're doing.
And third, be credible. If you're not credible, nothing else matters. That's where homework comes in. Always do your council homework, she said. And never come to a meeting and open the council package right there. How can you be engaged, Vanderheyden asked, if you didn't do your homework?
Those three words should always stay in your mind, Vanderheyden said. But she is quick to add that credibility comes in particularly handy.
"If you aren't prepared … it's not fair to your residents that voted for you. They gave you a vote of confidence. You have to take that seriously," Vanderheyden said. "I'm a half full, not half empty, kind of girl. I like to respect people and give them the benefit of the doubt. I try to be fair with everyone and learn from each other. And listen. Listen, because if you just want to talk, they don't, then you're not listening. You need to listen to what their issues are."
Local Government Commitment
Listening to the public is what Vanderheyden said local government should be all about. Despite the cliché, local government does impact where people "live, work, and play." In her own case, in Strathroy-Caradoc, it is where her friends and family are. It is where she can go to a community event and talk with people about what matters to them.
And while everyone is busy, taking the time to connect with the community is essential work. This is especially true for members of local government.
People don't dedicate enough of their time to building community, Vanderheyden said. Everybody has so many pieces in their communities, like chapters in a book. And that, she said, makes everybody a part of their community.
"Those are silly words to use, but that's – that's how I feel," Vanderheyden said. "When I walk down the street and someone says, 'Hey, Joanne,' and we talk about an issue, or when they call and I can calm them down because I understand what's going on, you have to have empathy for what's going on. Just because a decision has been made doesn't mean I don't have empathy for the people that decision's going to impact."  MW
✯ Municipal World Insider and Executive Members: You might also be interested in Sean's other article: Municipal World honours women of influence.
---
Sean Meyer is Senior Content Editor for Municipal World.
Related resource materials: