The gateway to placemaking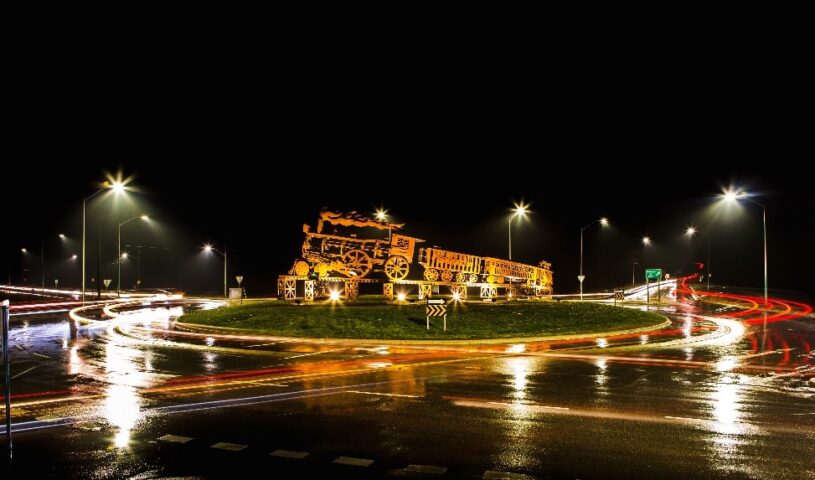 "Perseverance" railway structure. Artist: Scott McKay. Photo Credit: James William Bothwell IV, WSC Lighting/Acuity Brands
St. Thomas lays down new tracks for placemaking strategies
It takes vision to build a remarkable community. Vision to delight visitors and build social media recognition. Vision to make the people who were born and raised there proud to call it home. But community isn't simply a place marker on a Google map. It's that certain something that gives you that indescribable, arms wide open, warm, and fuzzy kind of feeling that says "You are home."
Herb Caen, a journalist whose name was so synonymous with his hometown that he was known as "Mr. San Francisco," once said, "A city is not gauged by its length and width but by the broadness of its vision and the height of its dreams." Creating a broad vision to make your city both recognizable and remarkable takes a wide perspective of what actually connects people, places, and public spaces.
And that is where placemaking comes in.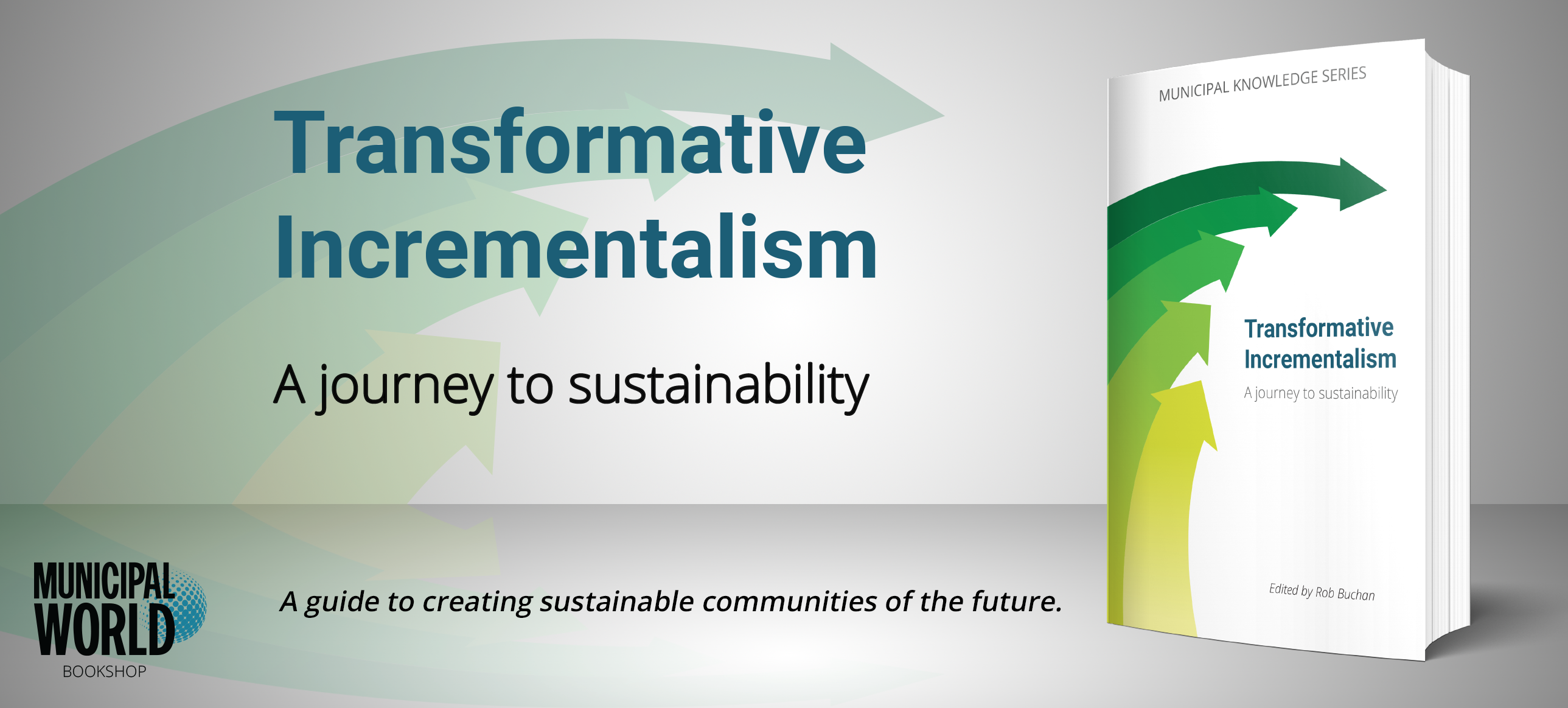 Find a Strong Connection
According to the Ontario Professional Planners Institute (OPPI), "Placemaking guides the planning, design, management, and programming of public spaces and capitalizes upon a community's assets – social and physical, as well as creative – to create vibrant destinations that serve a local as well as regional audience." Finding a strong connection for successful placemaking for the City of St. Thomas came down to embracing its past. Once known as the Railway Capital of Canada, St. Thomas had to look no further than its rich railway history and local heritage to help reinvent itself as a vibrant destination. And by capitalizing on this already established asset, public space and urban design decisions are now a no-brainer.
Take the railroad theme. In a report to council proposing a bold capital budget concept for the Sunset Drive and Wellington Road reconstruction, City Engineer Justin Lawrence stated that the addition of a "gateway sculpture would create an iconic rail symbol at the gateway to St. Thomas that would be a positive for tourism, media exposure, and civic pride." The impressive 25 tonne steel structure entitled "Perseverance" adorns the roundabout at the west entrance to the city. It boasts a curving steam locomotive, coal car, passenger car, and a caboose. A parking lot viewing area allows visitors the chance to experience it up close, an opportunity for selfies, location tagging, creating, and sharing content on social media. It's a strategic combination of gateway placement with tourism potential that's boosting place recognition, creating a buzz, and putting St. Thomas on the map as a remarkable destination.
This concept of gateway placemaking was so successful that it was expanded. Three more landmarks as centre island features were incorporated into newly constructed roundabouts. In 2020, a 3-dimensional soccer ball was mounted at 1Password Park recreation complex. Community groups were asked to participate in designing the art within each hexagon.
In 2021, a youth pitching to Major League baseball player and hometown hero Jack Graney with his mascot dog was installed at Fairview Avenue and Southgate/Bill Martyn Parkway. This was aptly positioned opposite the fields of the Doug Tarry Sports complex.
In homage to the connection between the area's rural roots and its progressive urban development, an agricultural themed art structure was placed at the Fairview Avenue and Southdale Line, a main gateway at the city's south end. A tribute to their 140-year relationship, the City of St. Thomas and Elgin County collaborated on this joint infrastructure project.
Each of these sculptures were fashioned using atmospheric corrosion resistant (ACR) steel, a material that provides longevity and requires little to no maintenance, which pays off in a low life-cycle cost – a win-win on the city's budget.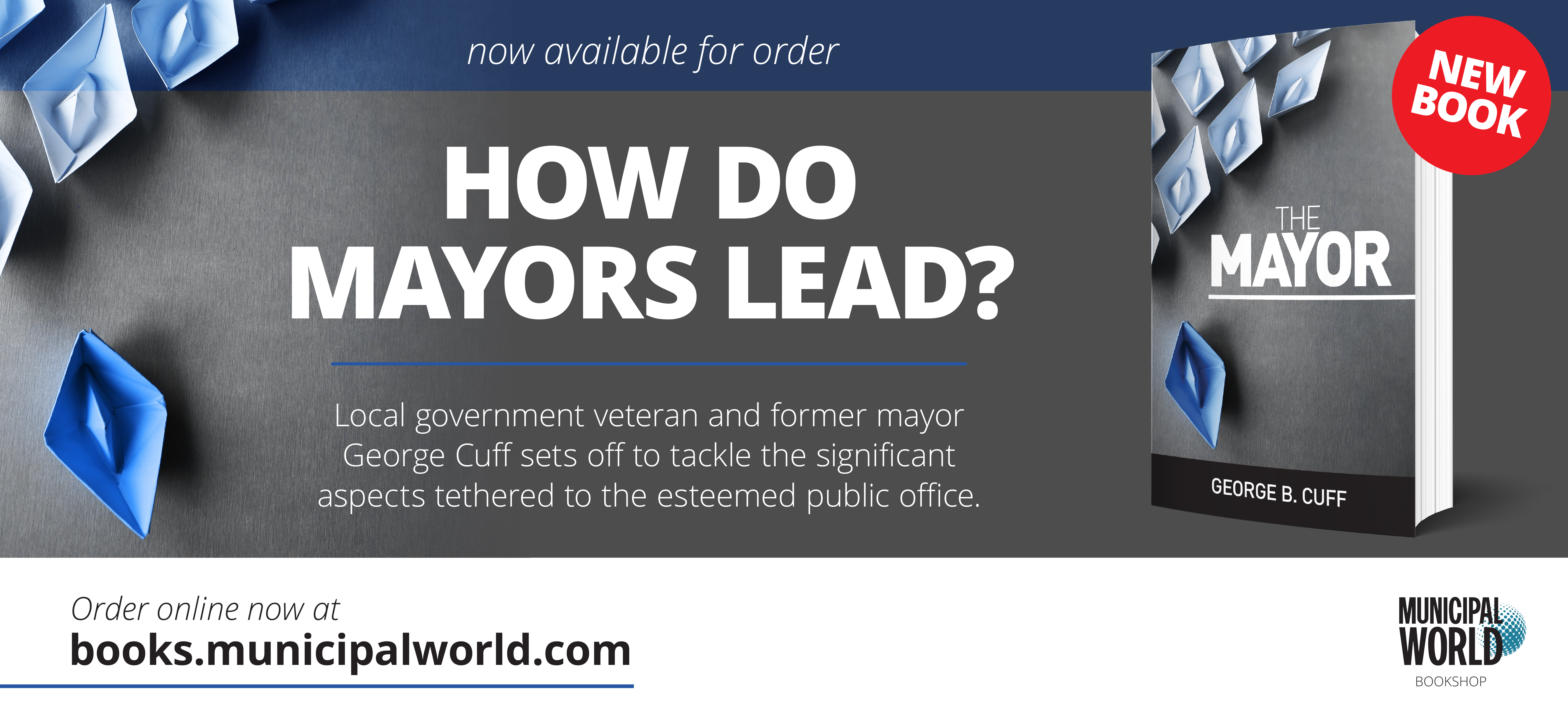 Commit through Public Policy
It's second nature to consider integrating public art into project designs. Manager of Capital Works Patrick Anckaert noted that "progressive and artistic structures help differentiate us from other cities and promote St. Thomas as a place that values cultural expression." Furthermore, placing these iconic landmarks at key gateways "create(s) a memorable and lasting impression" on visitors and residents alike. So why wouldn't the city install them?
Having this mindset though also means commitment through public policy. The city's strategic plan has one guiding principle for every new development or reconstruction: "to provide a safe, healthy, and vibrant community." This is achieved by applying the "Complete Streets" philosophy to every project from design to completion phase. While considering local context, every infrastructure project aims to create attractive, liveable streets with integrated networks that connect people to parks, trails, and green space. This philosophy completely aligns with the concept of placemaking.
Aside from steel structures, placemaking has also been included in the addition of community enhancement features. For example, repurposed steel railcar wheels were incorporated into the permanent benches placed along on the main streetscape. Along Talbot Street, historical placards depict what the downtown corner where you are standing would have looked like over 100 years ago, a time warp back to a time when the city was in its railroad prime. Ideally situated between Detroit and Buffalo, St. Thomas used to offer a direct rail route between these bustling American cities. As a major hub, it had more than 150 freight and passenger trains arriving daily. While the hay day of railway has passed, the connection remains.
But let's get to the elephant in the room. The actual elephant. Jumbo the Elephant was the world's largest and most beloved pachyderm of the Barnum & Bailey Circus until he was struck and killed on the tracks in St. Thomas. Being remembered for this tragic event might have been a proverbial "train-wreck" for the city's reputation. In the spirit of progress, St. Thomas embraced the iconic railway and elephant themes and have been applying them to everything from economic development, tourism, local business, and city infrastructure. And, in the process, they are cementing a recognizable and remarkable brand.
A Sense of Community
The city's brand remains on track because of their conscientious placemaking efforts. And there is no stopping the momentum. The evidence is everywhere from the Elgin County Railway Museum with mural adorned boxcars, elephant and train infused murals on the brickwork of buildings, Jumbo the Elephant Monument, the fully restored Canadian Southern Railway Station, the Whistlestop recreational trail, and the St. Thomas Elevated Park located on top of a decommissioned rail bridge. Even hometown NHL hero Joe Thornton is nicknamed "Jumbo Joe" after the place he called home. Not surprisingly, the branding concept also extends to the marketing efforts of many of the local retail stores and breweries in the community, further creating a common thread – and a tangible representation of what it means to be "St. Thomas."
Its full steam ahead as St. Thomas continues to build on their recognizable railway theme. And this branding is working. Growing industrial development, booming population growth, and flourishing tourist destinations all attest to it. From gateways to railways, streetscapes to neighbourhood trails, the city is laying down new tracks where placemaking is concerned. And, in the meantime, they are creating a remarkable sense of community – and a place to call home.  MW
✯ Municipal World Insider and Executive Members: You might also be interested in Katherine Loflin's article: The new frontier: Emerging research is confirming the incredible power of place.
---
Tracey Tiersma, Dipl. M.A., B.Comm, is Administrative Assistant for Environmental Services at the City of St. Thomas.
Related resource materials: