Senior Transportation Technologist (COL01156)
City of London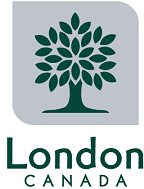 Application Deadline: 2022-12-07
Date Posted: 2022-11-23
Location: London, Ontario
Summary of Duties
Reports to the Division Manager. Acts under the direction of a Professional Engineer to coordinate the planning, administration, project management, approval, implementation, monitoring, and maintenance of various long-range plans, policies, technical studies, designs, agreements, and applications relating to transportation planning, traffic signal control systems, traffic operations and street lighting.
Qualifications:
Three year Transportation/Traffic Engineer Technology Diploma or a Three year Civil Engineering Technology Diploma which includes transportation and traffic related training.
Experience
Over five years' related experience.
Specialized Training & Licenses
Skills and abilities in the following areas are necessary:
Member of the Ontario Certified Engineering Technician and Technologist (OACETT) as a Certified Engineering Technologist.
International Municipal Signal Association Level 1 and 2 Certification.
Demonstrated proficiency in wordprocessing, spreadsheets and various software.
Excellent verbal and written communication skills.
Valid Driver's Licence – Class G.
Working knowledge in Occupational Health and Safety Act, Municipal Act, Planning Act, Highway Traffic Act and the Manual of Uniform Traffic Control Devices.
Compensation and Other Information
$59,744 – $86,836 (Level 16)
This is a permanent, full-time position.
This position is currently under review.
This position is for Traffic Engineering.
Other Information
Current hours of Work: Monday – Friday from 8:30 a.m. to 4:30 p.m.
These hours of work are subject to change in accordance with the Collective Agreement and may include evening hours and Saturdays.
NOTE: Applicants may be required to complete a job related test.
How to Apply
For a complete job description and to apply on-line, please visit the City of London website at https://careers.london.ca
Please note following the interview stage, proof of education as well as a criminal record check will be required prior to moving to the next stage in the selection process.
Closing Date for Applications:  Wednesday, December 7, 2022
We appreciate all applications, however, only those selected for an interview will be contacted.
As an inclusive employer, we are committed to providing a fully accessible recruitment process. Please contact us at any time during the recruitment process and let us know what accessible supports you may need.