Purchasing Specialist
Municipality of Lakeshore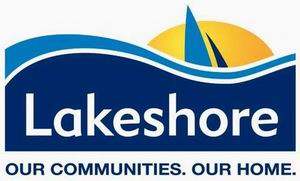 Application Deadline: 2022-07-11
Date Posted: 2022-06-23
Location: Belle River, Ontario
Compensation: $36.87 to $39.86/hr
Lakeshore is a beautiful Municipality situated in southern Ontario along Lake St. Clair. Lakeshore is a great place to live, work and play. The Municipality has a population of 37,000 and is one of the fastest growing communities in Southern Ontario. The Municipality enjoys a temperate climate year round with more than 200 growing days. Lakeshore's affordable lakefront community enjoys over 35 km of waterfront, low taxes, a high quality of life and abundant recreational opportunities with many family friendly parks, recreation programs, a multi-use recreation centre, the Atlas Tube Centre including pools, 3 ice pads, gyms, and much more. The Municipality services infrastructure extending over 537 kms of roads, 37 parks and conservation areas, 2 water treatment plants, several pumping stations, solid waste collection, pollution control and many kilometres of utility infrastructure. Find out more about Lakeshore at www.lakeshore.ca.
The Municipality has an employment opportunity for a:
Purchasing Specialist (temporary for up to 20 months)
Reporting to the Division Leader – Financial Planning and Analysis, this position will manage and coordinate procurement activities for the Municipality in accordance with competitive bidding laws, current regulations, the Municipality's Purchasing By-law and industry best practices.
Some Qualifications, Knowledge and Skills required include:
• University Degree or College Diploma in Business Administration specializing in purchasing, accounting or a related field.
• 3 years demonstrated experience working in purchasing, preferably in a municipal sector setting
• Must have a Professional Buyer's designation from the Ontario Public Buyers Association or Supply Chain Management Professional
• Experience in bids and tenders software is an asset
• Proficient in MS Office Suite of Products including Word and Excel
• Knowledge of procurement practices and processes; familiarity with relevant legislations
• Advanced understanding and appreciative of ethical issues related to public procurement
• Knowledge of current customs excise and sales tax regulations
• Demonstrated initiative to independently plan, organize and prioritize workload taking into consideration conflicting deadlines and multiple projects
For the full job description, visit Employment Opportunities on the Municipality of Lakeshore website. If interested in joining our team, apply to the posting at https://careers.lakeshore.ca/ before Monday, July 11th, 2022, at 8:30 am.