Payroll Administrator – Temporary Full Time (12 month contract)
Town of Ajax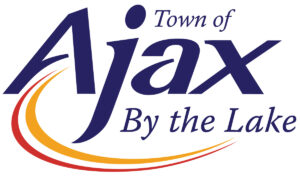 Application Deadline: 2022-08-19
Date Posted: 2022-08-05
Location: Ajax, Ontario
Reporting to the Supervisor of Accounting, the Payroll Administrator is accountable for the input and processing of biweekly payroll, ensuring all pay changes are complete, accurate and in accordance with the Employment Standards Act and other relevant legislation. This position is also responsible for timely and accurate responses to all inquiries from various government organizations (Canada Revenue Agency, Service Canada, etc.), Managers, Supervisors, Staff in all departments and HR Services; electronic time sheet implementation, training and maintenance; maintaining employee records and assists in developing and administering policies and procedures.
Job Duties Include:
Enter/upload time sheets, employee information (new hires, re-hires, terminations, etc.) and pay changes (pay rates, benefits, retro, etc.) into payroll software;
Calculate and enter manual payroll adjustments including statutory holiday pay, flex benefits, retro pay, terminations, etc. on an ongoing basis;
Prepare Payroll Changes report;
Annually, calculate OTCFT (Other Than Continuous Full Time) OMERS enrollments, service pay, EI rebate, and computer taxable benefits
Calculate and prepare for approval all remittances for source deductions, garnishees, WSIB, OMERS, EHT, etc. and transmit payment for Canada Savings Bonds;
Transmit approved payroll to Royal Bank;
Complete and issue Records of Employment;
Organize and compile all payroll information and documents for review and approval for the Senior Payroll Administrator;
Continuous review of pending payroll/employee changes, such as, new hires, re-hires, terminations, progressions, and transfers;
Maintain and keep current all employee (full and part time) files, and payroll files (registers, other supporting payroll reports);
At all times must be cognitive of appropriate application of policies, pay scales, procedures, and legislation, including Employment Standards Act;
Provide time sheet and payroll procedures training to all departments as required;
Assist Senior Payroll Administrator in creating, updating and maintaining payroll policies and procedures;
Assume full responsibility for all duties of Senior Payroll Administrator in their absence, including during year end processing.
Qualifications/Skills:
3 year College Diploma in Business/Accounting or similar field of study or a combination of training, education and experience deemed equivalent;
Minimum four (4) years' experience in Canadian payroll preparation and understanding of Employment Standards Act and other payroll related legislation and regulations;
Hold the PCP (Payroll Compliance Practitioner) professional certification from National Payroll Institute (NPI)/Canadian Payroll Association (CPA);
Working towards CPM (Certified Payroll Manager) professional certification from NPI/CPA;
Excellent research, analytical and problem solving skills;
High level of accuracy and attention to detail;
Ability to work in a fast paced work environment with strict adherence to deadlines;
Excellent knowledge and technical skills working with Microsoft Excel and Crystal Reports;
Maintains professional and technical knowledge by attending educational workshops; reviewing professional publications; establishing personal networks; participating in professional societies;
Attend payroll seminars/workshops/webinars/conferences offered by National Payroll Institute (NPI)/Canadian Payroll Association (CPA), OMERS, CRA, etc.;
On-going computer software training to keep current with technological changes and improvements; includes Microsoft Excel, Crystal Reports, payroll applications such as JD Edwards and corporate applications like HR Information System (HRIS);
Well organized, with flexibility to handle last minute changes and issues;
Able to work independently and as part of departmental and cross departmental teams;
Take initiative in all areas, in particular for continuous improvement to department and corporate processes, policies, procedures and systems;
Results driven/focused, with results that blend technical needs with practical operational needs.
Rate of pay:
$35.88 – $39.87 per hour
This 1-year contract is a full time non-union position that works 35 hours per week.
Deadline to apply:
Applications are accepted at www.ajax.ca/careers until 11:59 p.m. on August 19, 2022.
All Town of Ajax employees are required to be fully vaccinated against COVID-19; proof of vaccination status will be requested as a condition of employment upon hire. Medical exemptions or any other kind of requested exemption based upon the Town's obligations pursuant to the Ontario Human Rights Code will be considered on a case-by-case basis. 
The Town of Ajax is an equal opportunity employer, committed to diversity and accessibility within the workplace where all employees feel valued, respected and supported.  The Town embraces diversity and gender expression through policy, staff training and providing positive spaces.  The Town encourages applications from all qualified candidates.  If selected for an interview, please inform Human Resources of any accommodation you may require during the process.