Manager, Planning and Development
County of Lambton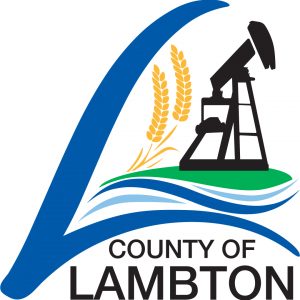 Application Deadline: 2020-07-12
Posting Expiry Date: 2020-07-12
Date Posted: 2020-06-29
Location: Wyoming, Ontario
Compensation: $54.36 - $64.16/Hour
Job Number: J0620-0871
Position Status: Full Time
Union: Non-Union
Division: Infrastructure and Development Services
Facility: County of Lambton Administration Building
City: Wyoming, Ontario, Canada
Number of Positions: 1
Hours of Work: 35 hours/week, Monday to Friday, 8:30am to 4:30pm
Wage Rate: $54.36 – $64.16/Hour
Date Posted: June 29, 2020
Closing Date: July 12, 2020
Starting Date: August 17, 2020
The County of Lambton is an urban-rural area in southwestern Ontario that is home to over 126,000 residents. The Corporation's seven divisions operate programs and services for the residents of Lambton County such as land ambulance, provincial offences court, three Long-Term Care Homes, 25 library branches, two museums, an art gallery, archives, local roadways, public health services, housing services, social services, building services and planning and development services. Lambton County is a community dedicated to economic growth, environmental stewardship and an enhanced quality of life through the provision of responsive and efficient services and collaborative efforts with its municipal and community partners.
Position Overview
The Manager of Planning and Development manages land use planning and related activities of the County of Lambton as the provincial Approval Authority. The manager leads a team of planners supporting land use development for the County of Lambton and for local municipal clients, as outlined in the Planning Act. Responsibilities include maintaining the Official Plan of the County of Lambton, emergency preparedness planning and maintaining 9-1-1 service, administering and preparing operating budgets and administering the Woodlands Conservation By-Law.
Duties & Responsibilities
Provisions of Planning Advisory Services and Acting as Approval Authority:
• Advise the County and municipal committees/councils on applications for official plan amendments, zoning by-law amendments, subdivisions/condominiums, severances, minor variances, site plan control, etc.
• Act as Approval Authority on behalf of the Province of Ontario and County Council under the Planning Act for official plans and associated amendments as well as plans of subdivision and condominium.
• Represent the County of Lambton or client municipalities before the Local Planning Appeal Tribunal and other administrative tribunals, including the courts, serving as an expert witness
• Liaison with government officials, the media and the public on behalf of the County of Lambton in regard to various planning matters and applications
• Monitor trends, legislation, and other initiatives by reviewing external reports and literature, discussion and liaison with other planning jurisdictions including provincial ministries and agencies
Human Resources Management:
• Recruitment and hiring of Planning staff
• Prepare and deliver annual performance appraisals, deliver discipline and establish corrective action
• Review reports, respond to questions, give guidance and feedback
• Ensure adherence to legislation such as Employment Standards Act, Occupational Health and Safety Act, Human Rights Code, union collective agreements and County policies
Budget/Finance:
• Prepare and present draft departmental budget to the General Manager
• Report expenditure or revenue irregularities monthly to General Manager and prepare quarterly variance reports, authorize expenditures in accordance with approved budget and County policy
Communication:
• Prepare and present reports to Council and committees, advising of County/county-wide planning initiatives
• Liaison with applicants, municipalities, external agencies and ministries on planning issues
General:
• Incumbents must keep up-to-date on all relevant legislation, collective bargaining agreements, County Policies and Procedures, etc. ensuring that these are implemented as prescribed
• Incumbents must possess the physical ability to meet the duties and responsibilities of the job description and/or the requirements identified within the position's Physical Demands Analysis
These describe the general nature and level of work being performed by incumbents in this classification. They are not an exhaustive list of all job duties in the classification. Other duties may be assigned.
Supervision Requirements
Direct Supervision: Senior Planner (3), Planner (3), 911 Technician, Planning Technician, Emergency Management Coordinator, Woodlands Conservation Officer.
Indirect Supervision: Summer and Casual Staff
Functional Authority: None
Qualifications
Minimum Formal Education:
• A university degree from an accredited post secondary school institution, in urban and regional planning or a related discipline, or a combination of education and experience in a relevant discipline, related to areas of service provision
• Full membership in the Ontario Professional Planners Institute and the Registered Professional Planner (RPP) designation
Experience:
• Approximately 10 years of experience in a professional planning environment working in urban and rural areas
• Three to five years of supervisory experience
A valid Ontario driver's license and use of a vehicle.
How to Apply
Applications are accepted online until 11:59pm on Sunday, July 12, 2020. Please visit www.lambtononline.ca/jobs and select job posting #J0620-0871 Manager, Planning and Development to apply.