IT Network & Infrastructure Analyst
Hastings Prince Edward Public Health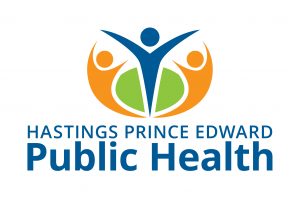 Application Deadline: 2020-06-08
Posting Expiry Date: 2020-06-08
Date Posted: 2020-05-22
Location: Belleville, Ontario
Compensation: $61,000 - $75,000
POSITION SUMMARY:
The IT Network and Infrastructure Analyst provides installation, configuration, administration and documentation services for networks, server virtualization, and desktop virtualization (VDI) components within HPEPH's environment. The incumbent provides second tier support for advanced incident resolution and requests escalated from the IT service desk. Advanced incident resolution, problem resolution and request fulfillment are to be accomplished utilizing information technology recognized standards, methodologies and best practices. They provide leadership to IT colleagues and functional expertise to all staff.
Responsibilities Include:
• Providing hands on technical support ensuring availability of all networks, server virtualization, and desktop virtualization (VDI) environments.
• Administration and proactive monitoring of existing networks, server virtualization, and desktop virtualization (VDI) environments.
• Make recommendations, plan, and implement improvements, modifications, and/or replacement of network and/or infrastructure components.
• Providing technical expertise in the design, installation, and configuration of new network and infrastructure initiatives.
• Ensure accurate topology documentation of all networks, server virtualization, and desktop virtualization (VDI) environments.
• Take ownership and resolve advanced second tier incidents escalated by the IT service desk within agreed SLAs.
• Liaison and coordinate with third party vendors and service providers where required.
• Maintain network and server hardware and software asset inventories using approved tools.
• Plan, test, deploy and communicate new software releases and patches on network, server, and desktop virtualization (VDI) infrastructures.
• Provide direction, performance feedback and mentoring to IT colleagues.
• Performs other related duties as assigned.
MINIMUM QUALIFICATIONS:
Education
• College diploma in Information Systems or Computer Systems Technology or in a related field. An equivalent combination of related experience and training would be considered.
• Nutanix Certified Professional (NCP) v5.5 or v5.10 designation is considered an asset.
• VMware VCP-DCV v6.5 or 2020 designation is considered an asset.
• ITIL v3 or 2011 Foundations completed curriculum and/or certification is considered an asset
Experience
At least 3 years directly related network and infrastructure experience with a variety of technologies. This experience includes work with:

Hypervisors – ESXi 6.0 and newer, Nutanix AHV
VMWare vCenter Server 6.5 and newer, Nutanix Prism/Prism Central 5.5 and newer
VDI – VMWare Horizon ver. 7 and newer
Windows Server 2012R2 and newer and associated technologies (AD, IIS, NTFS, IIS)
Linux Server distributions and associated technologies (LDAP, Apache)
Databases (MS SQL, PostgreSQL, MySQL/MariaDB)
Networking protocols/topologies – LAN/WAN switching & routing, TCP/IP, DNS, DHCP, OSPF, etc.
IP Telephony and associated protocols/topologies (SIP)
Hyperconverged Infrastructure (HCI) – Nutanix preferred

Previous experience working with IT systems management software is an asset.
Previous experience working within an IT service/help desk environment is preferred.
Previous leadership experience is an asset.
Knowledge, Skills, and Abilities
• Ability to work under pressure in a fast-paced environment with multiple priorities.
• Strong analytical, customer service and problem-solving skills.
• Ability to explain technical concepts in a non-technical manner to customers.
• Ability to manage customer expectations by actively listening and communicating in a professional, friendly manner.
• Strong commitment to and understanding of privacy and confidentiality in a health care setting
• Ability to learn new concepts and apply in day to day work
• Valid Ontario Driver's license and reliable vehicle.
• Satisfactory Criminal Reference Check.
Working Conditions:
Interacting with a variety of people; ability to lift 30 lbs; ability to work for extended periods sitting or standing; ability to bend and kneel. Flexible hours may be required; typical working hours are 8:30AM – 4:30PM.
If you are interested in applying, please review our Submission Guidelines on our website and email your application to our careers email address. (careers@hpeph.ca)
Posting #20.08
This posting closes Monday June 8, 2020
HPEPH welcomes those with disabilities. To make arrangements for accommodation during the recruitment process, please contact Human Resources.